Top Ten Moments from Flick Miles's AMA
On November 23, Flick Miles took over MuggleNet's Reddit for an AMA (Ask Me Anything). Flick Miles was the double for Emma Watson, and to celebrate the 20th anniversary of the Harry Potter films, she decided to create a podcast, Behind the Wand: Stories from the Harry Potter Films, explaining all about how the films were made. Here is a list of our top ten favorite responses from Flick's AMA.
The Most Difficult Scene to Film
While all the time spent on set was fun, some things were more difficult to film than others. Flick Miles remembers that the Chamber of Secrets Transfiguration class took a long time to film. With so many students and animals in the room, it was often difficult for everyone and everything to cooperate at the same time.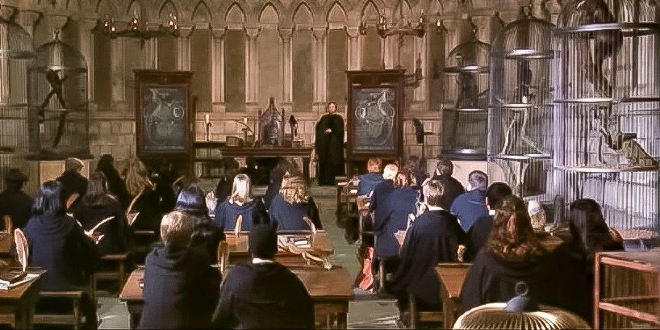 Her Relationship with Dan, Rupert, and Emma
Flick Miles spent a lot of time with Emma, Dan, and Rupert, both on set and off. They often played games with the other children. They spent much of their downtime playing board games, watching movies, swimming in their hotel's pool, and playing tennis.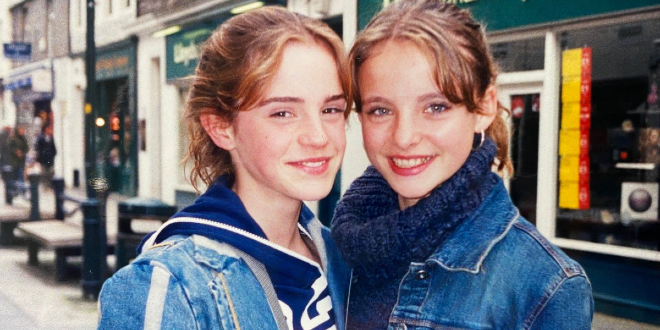 Keeping Props
If we are being honest, we would all love to take a few props from the Harry Potter films and bring a bit of that magic home with us. Flick Miles admits to stealing one of her Gryffindor ties and a few of Hermione's quills.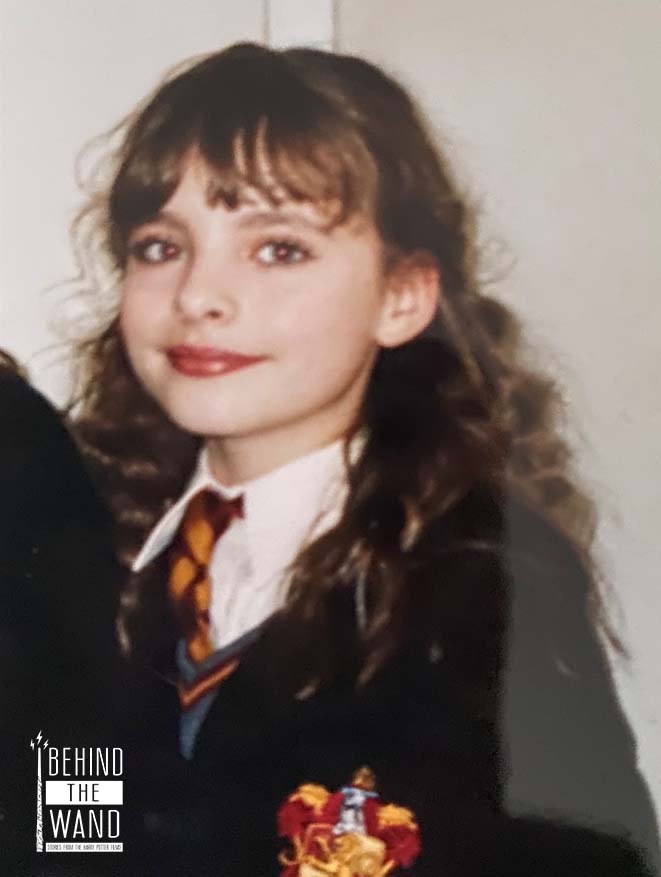 Going to School
Although Hogwarts is a magical place, it is still a school. All the kids and teenagers on set still had to go to school in between their acting duties. There were many different tutors on site who had connections with each of the students' schools. Schoolwork was sent in for the students to complete, and tutors created lesson plans around the work to teach them about the subject.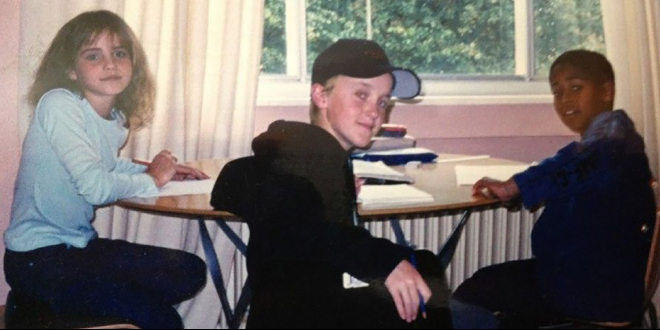 Favorite Scene to Film
Flick Miles has quite a few favorite moments from the four years she worked on the Harry Potter films. She always loved the Great Hall scenes. She describes her times on this set to have so much "energy and magic in the air." She also really enjoyed being turned into a cat for the Chamber of Secrets Polyjuice scene, claiming that this scene was her "claim to fame." Also, Flick Miles enjoyed filming the third film, since she was on screen a lot more with the Time-Turner scenes.
Stage Fright
We all get a little (or a lot of) stage fright every now and then. During the beginning of scenes, Flick Miles would often get nervous. There were always near to 100 or more crew workers watching the scene, and working with the adult actors was always especially nerve-wracking for her. But after getting in the flow of how the scene was supposed to go, and with the kind and patient support of the actors around her, Flick's nerves always quickly faded.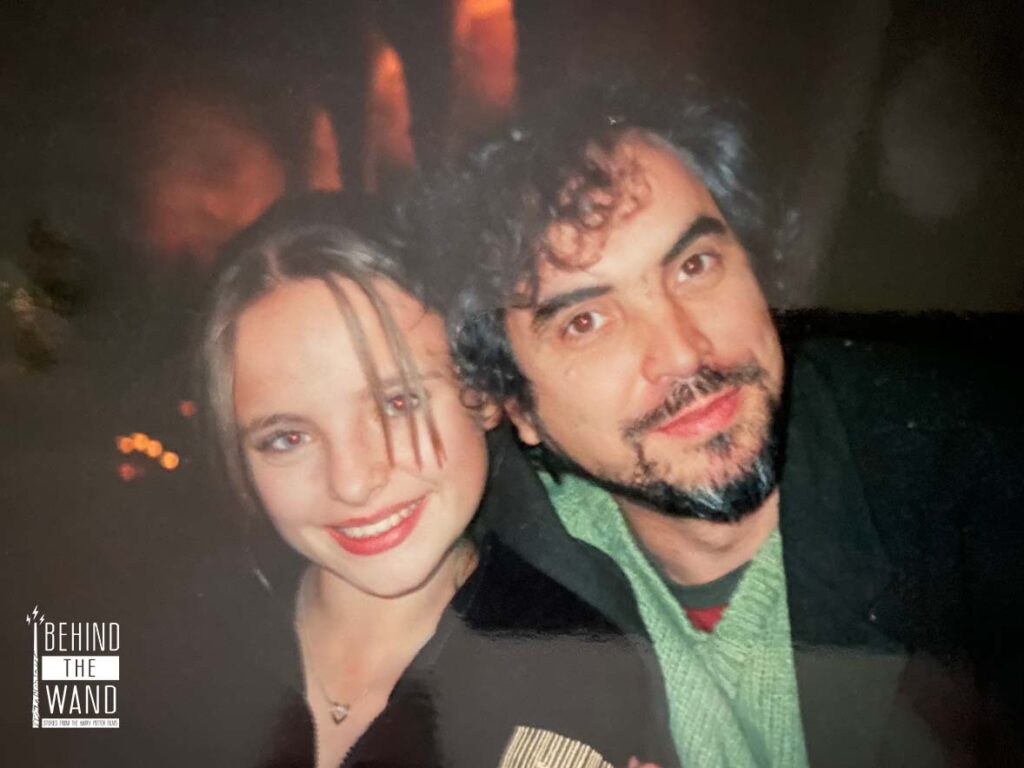 Working with Alan Rickman
Flick Miles has many fond memories of working with Alan Rickman. Although he was very scary and intimidating when acting as Professor Snape, he was truly a lovely person. Her favorite memory was when she interviewed him with a few of her other teen colleagues, and the first question they asked him was about his first kiss.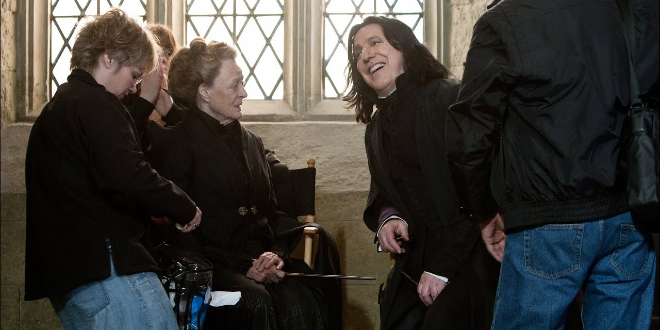 How She Got the Job
In regards to getting the job as Hermione Granger's double, Flick Miles was simply in the right place at the right time. In her after-school drama class, the woman running the class happened to be connected to the same people casting the Harry Potter film. The drama teacher took a few pictures of Flick, and weeks later, Flick was called in for an audition. After being lined up with Emma, then Rupert and Dan, Flick Miles was signed on as Emma's double.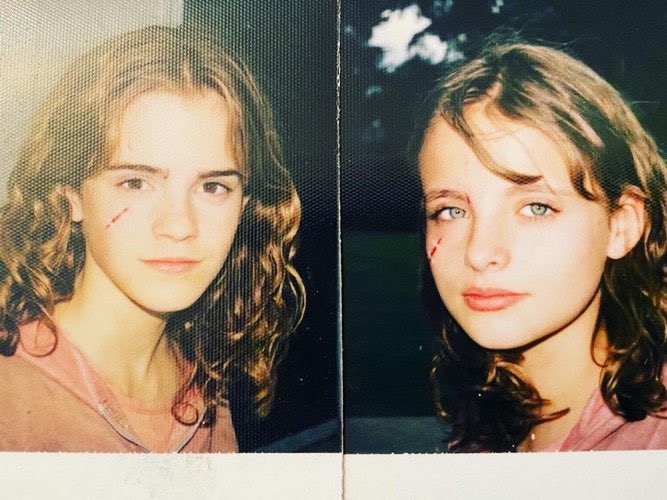 Flick's Scenes
So – which scenes in the films were Emma Watson, and which were actually Flick Miles? There were many times when Flick was brought in for over-the-shoulder takes, using her hand to trail along a book, or to have Hermione shown in the background of a scene. Flick mentioned that she was on screen for most of the chess scene in the first film, which was a lot of fun for her due to all of the exciting explosions. In the Chamber of Secrets film, Flick Miles was used to create the body cast for the model of Hermione when Petrified. She also showed up during the Polyjuice Potion scene when Hermione was transformed into Milicent Bulstrode's cat. Flick had a lot of screen time during the third film when Hermione went back in time and we saw the two Hermiones throughout the scene.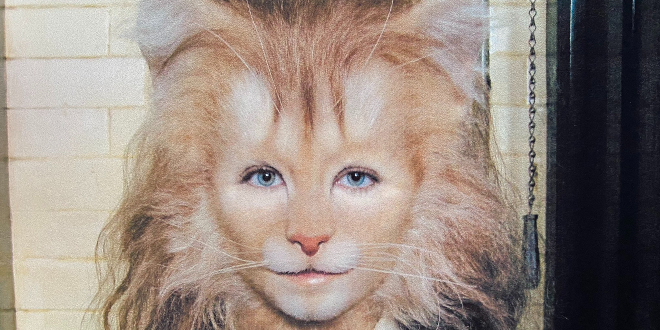 Punching Draco Malfoy
We all love the scene where Hermione finally loses it and punches Draco Malfoy. While Flick Miles wasn't a stunt double, she did end up getting to participate in this fun, action-packed scene. She is unsure if her take made it into the film or not, but during one over-the-shoulder take, Flick said she did in fact get to "punch" Draco Malfoy.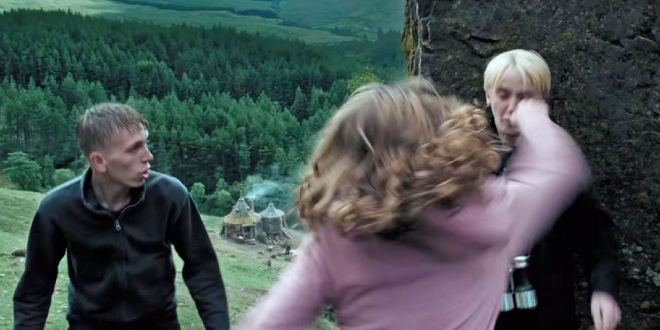 Want more posts like this one? MuggleNet is 99% volunteer-run, and we need your help. With your monthly pledge of $1, you can interact with creators, suggest ideas for future posts, and enter exclusive swag giveaways!
Support us on Patreon