How Would the "Harry Potter" Characters Celebrate Carnival?
by Sara Dalla Palma
In many parts of the world, each year, there is a celebration that some people undervalue: Carnival. However, I think it could be pretty amazing to imagine which Harry Potter characters would participate and how. In Italy, at least, Carnival consists of three things: dressing up, parades with the Carnival floats, and the typical Carnival food. During Halloween, we dress up as scary things, but during Carnival, we dress up as anything else. And yes, even adults do it. We also do parades with Carnival floats with different themes, and I have even seen Harry Potter-themed ones. And finally, each region or city – in Italy, at least – has different food to eat on the day of Carnival. Now that you know the basics, let's see what some of our favorite characters would do:
Ron Weasley and Hermione Granger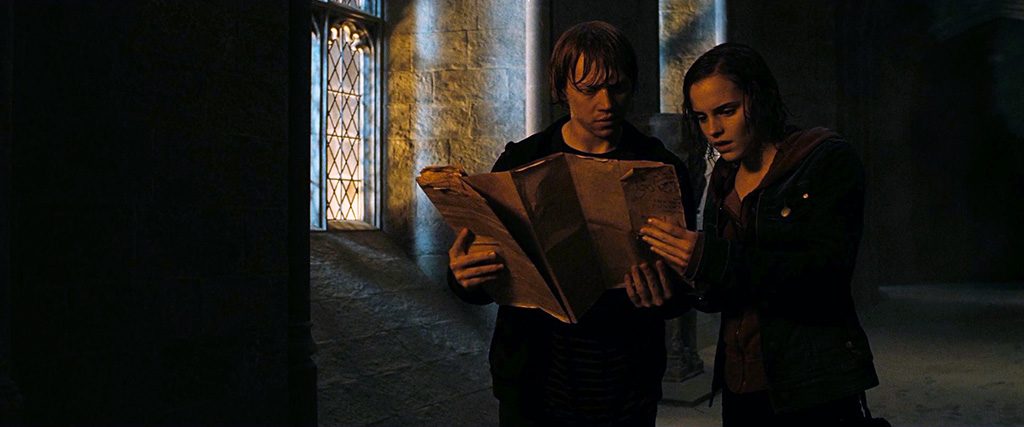 This beloved couple would probably be in charge of organizing the Carnival. Ron will be the parade host, telling the people watching which Carnival float is coming or attempting to tell some weird joke. Next to him, Hermione will have her hands full of bureaucratic papers and her head full of anxiety because she organized the whole event but is not enjoying it.
Harry Potter and Ginny Weasley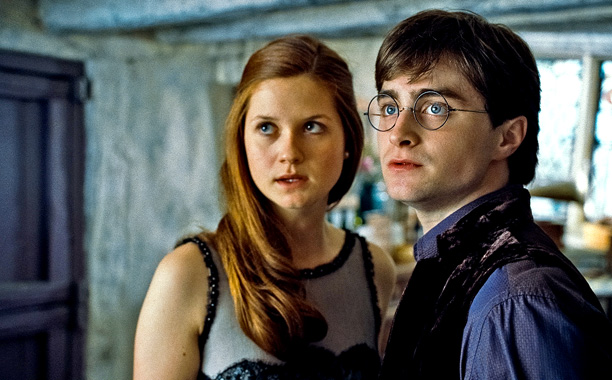 Being the Chosen One and a famous Quidditch player respectively are good reasons to not go to very public places with thousands of people; however, Harry and Ginny need a little bit of fun. These two would probably disguise themselves with magic just enough to not be recognized by other witches and wizards, but they still love watching their friends and family having fun.
Molly Weasley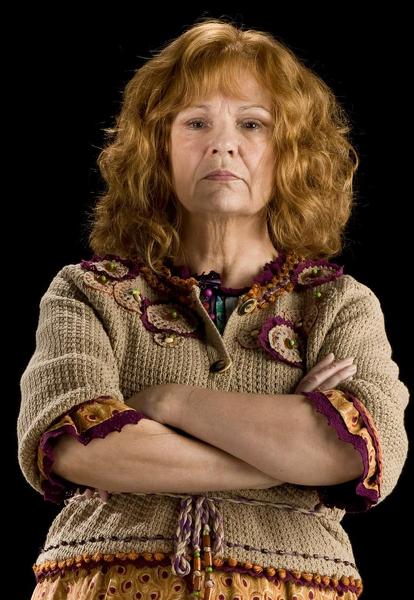 Molly would definitely be in charge of the food. Hermione didn't even have to ask her to do it because Molly was already cooking something very typical of the wizarding world. She'd probably also ask Mrs. Granger for some recipes from the Muggle world, and maybe they'd both cook together one afternoon. Molly would spend all the weeks before Carnival cooking, and on the day of the Carnival, she'd go around town giving food to everyone.
Luna Lovegood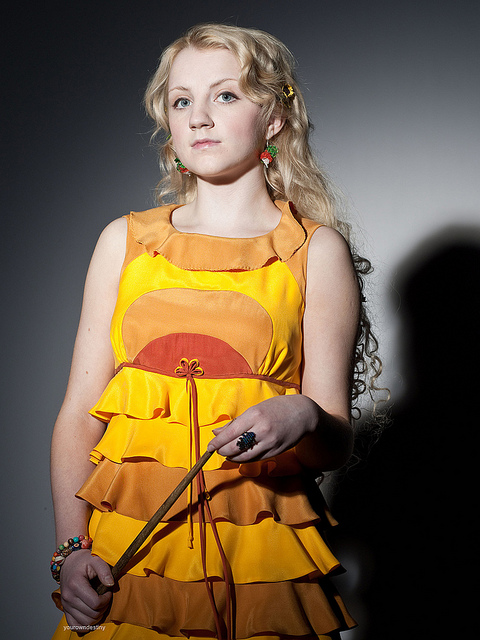 Most of the time, during Carnival, kids dress up as characters from their favorite story, and I think Luna would do that too. Probably our favorite Ravenclaw would arrive at the parade dressed up as a very niche character or one she invented herself. At the same time, I'm 100% sure she would put all her time and heart into her costume because we know she's a little bit extra, but in a good way.
Dean Thomas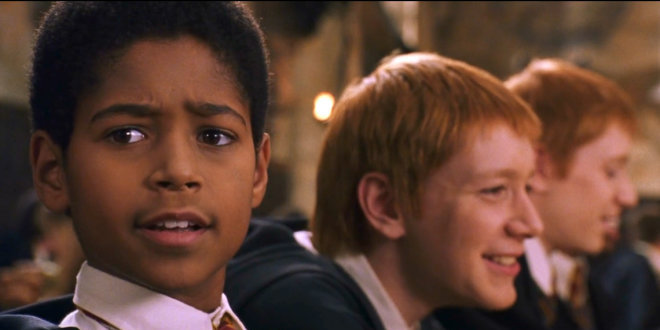 Another essential part of Carnival is decorations, particularly for the Carnival floats. Throughout the series, Dean is well known to be a talented artist, so much so that for Harry's first Quidditch match, he painted a large banner with a lion, Gryffindor's symbol (SS, 198). A significant part of Carnival is about building and decorating the Carnival floats, so Dean would have certainly become a decorator for a team.
Neville Longbottom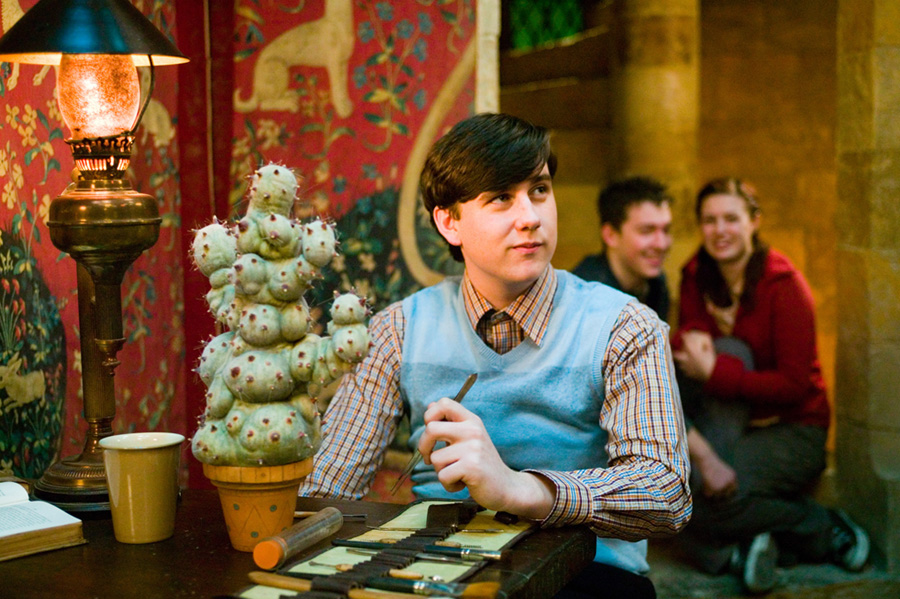 Well, sometimes Professor Longbottom has to stop working with plants and become one. I have always imagined Neville is still very good friends with Luna, but I also think Harry and Hermione would teach all their friends pop culture from the Muggle world. For this reason, I strongly believe Neville will be alongside Luna in the parade, dressed up as Maractus, a cactus-like Pokémon. His love for plants has no end, and we all love it.
Parvati Patil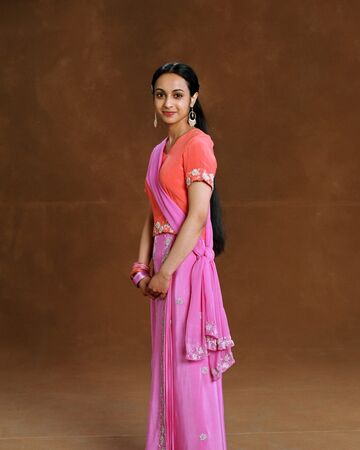 Parvati is, of course, in charge of the music for the parade. During the parade, when the Carnival floats are coming down the streets of the towns, people can't be bored: They need to be excited, and they need to dance and sing. So, of course, the best person to help them do that is Parvati. With a mix of Muggle music, probably provided by Hermione, and a good bunch of wizarding music, the crowd will be singing and dancing all day long.
Rubeus Hagrid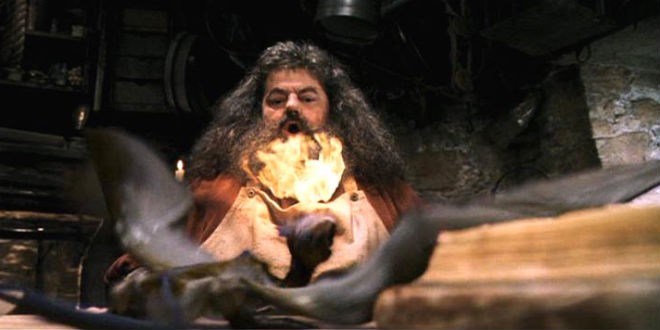 As the Care of Magical Creatures professor and the character who loves the weirdest and rarest creatures, Hagrid would certainly go to see the Carnival. He doesn't care that much about other people's opinions, so I think that if he saw other people dressing up, he would too. Hagrid would definitely dress up like a dragon, his most beloved creature. Just like Luna, I think Hagrid would put all his heart in the costume, building functioning wings, almost real scales, and a really long tail.
The Malfoys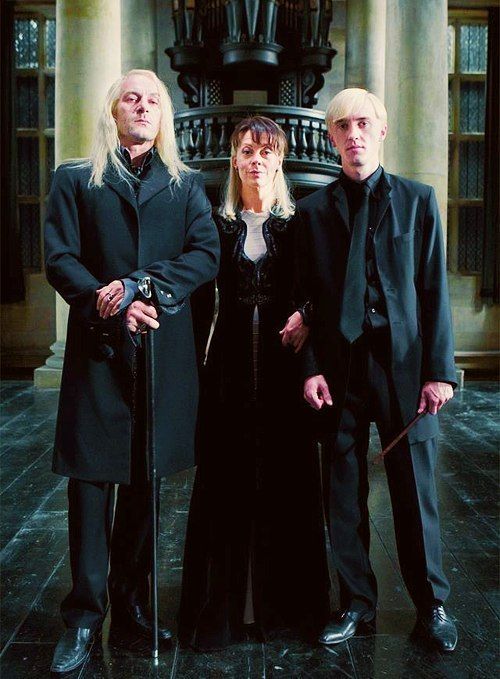 It is common knowledge that this family is obsessed with purity and supremacy, which is well underlined in all seven books. For this reason, I strongly believe that the Malfoys would have a Carnival float, and it would have been a tradition in their family for generations. They would also brag that they won the Carnival parade for many years because of their exceptional skills and talent in building and decorating the Carnival float. However, I don't believe any of them would dress up, and I believe their Carnival float would be something basic.
Seamus Finnigan and George Weasley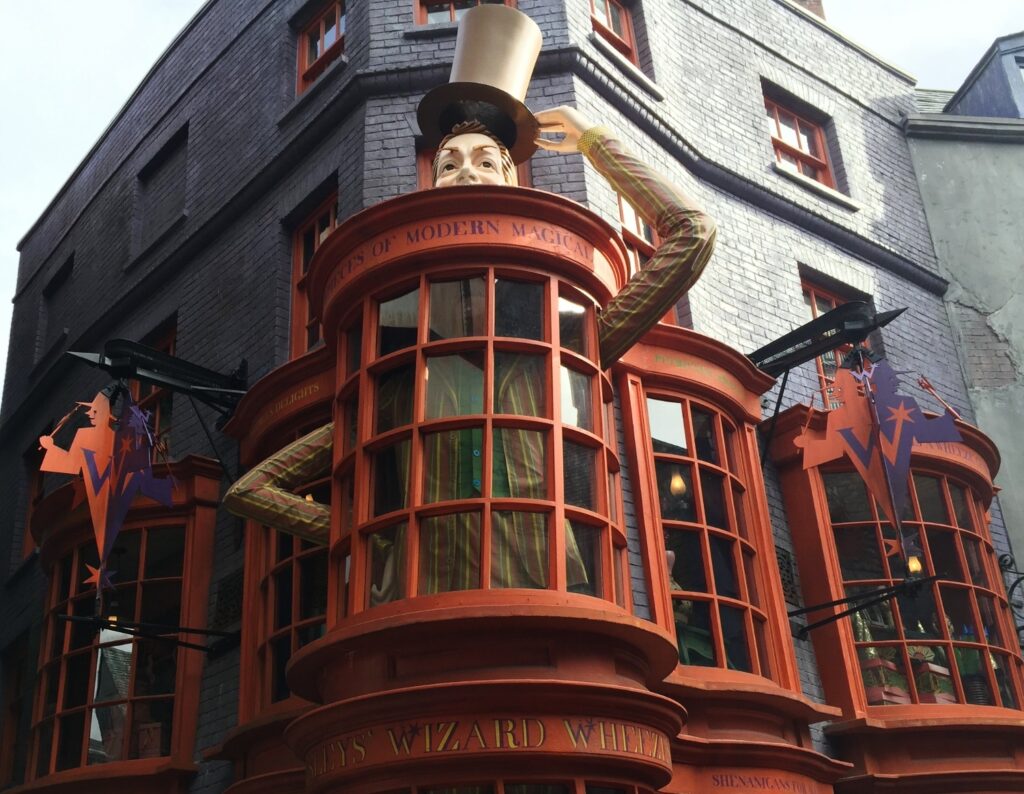 Fireworks are another important part of Carnival, and since Seamus Finnigan is famous for blowing things up, Hermione would have put him in that department. Of course, Seamus would need the help of someone with the raw material, and who better than George Weasley? Surely the Weasleys' Wizard Wheezes would have a great selection of fireworks products. More than that, George would probably go around the Carnival trying – and probably succeeding – to sell other products.
Carnival is one of those calendar holidays that I loved to celebrate as a kid because I loved to dress up – I honestly still do – but it's also so much more than that. It brings people together: To organize a Carnival, you need people, and you need time. During the Carnival itself, there are so many good things: music, food, friends, the floats, and cute little kids who throw the confetti. Carnival is certainly a holiday about people and about being together. For my own costume this year, I need your advice: Should I follow Neville's or Hagrid's idea? I can't decide which is better.
This editorial was written and submitted by a reader. The views expressed within it are the sole opinion of the author. To submit your own editorial, please follow our
submission guidelines
.
Want more posts like this one? MuggleNet is 99% volunteer-run, and we need your help. With your monthly pledge of $1, you can interact with creators, suggest ideas for future posts, and enter exclusive swag giveaways!
Support us on Patreon