Six Character-Themed Cocktails to Bring Your "Harry Potter" Celebrations to Life
Note: This article contains recipes for alcoholic beverages. MuggleNet does not encourage underage drinking.
In honor of MuggleNet's 21st birthday, we've created this list of everything you would need to throw a Harry Potter-inspired cocktail party (even if only for yourself). From themed cocktail recipes to glassware to ice molds, you will soon be ready to party like it's your 21st birthday.
Ginny and Tonks are a dynamic duo who build on each other with their humor and fierce loyalty. So what could be better than the two of them mixed together in this take on a classic gin and tonic?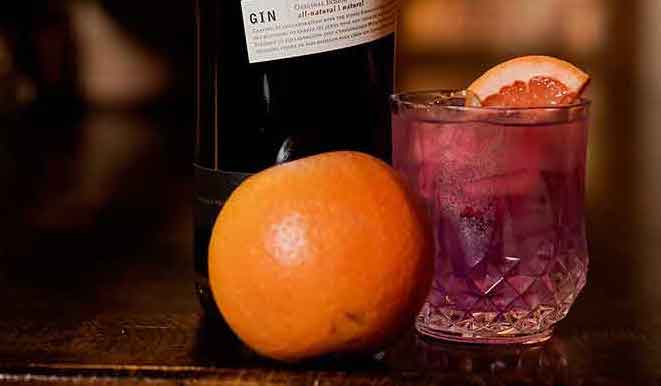 For some extra magic, try Empress Gin or Blue Magic Gin. This gin turns pink (just like Tonks's hair) when mixed with the tonic. Add a blood orange peel as a garnish and a few drops of orange bitters for some extra Ginny flair.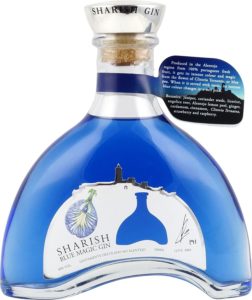 Does crystallized pineapple sound just as appealing to you as it does to this Potions master? Do you love hosting parties for your carefully-selected club of friends? Then this cocktail is perfect for you!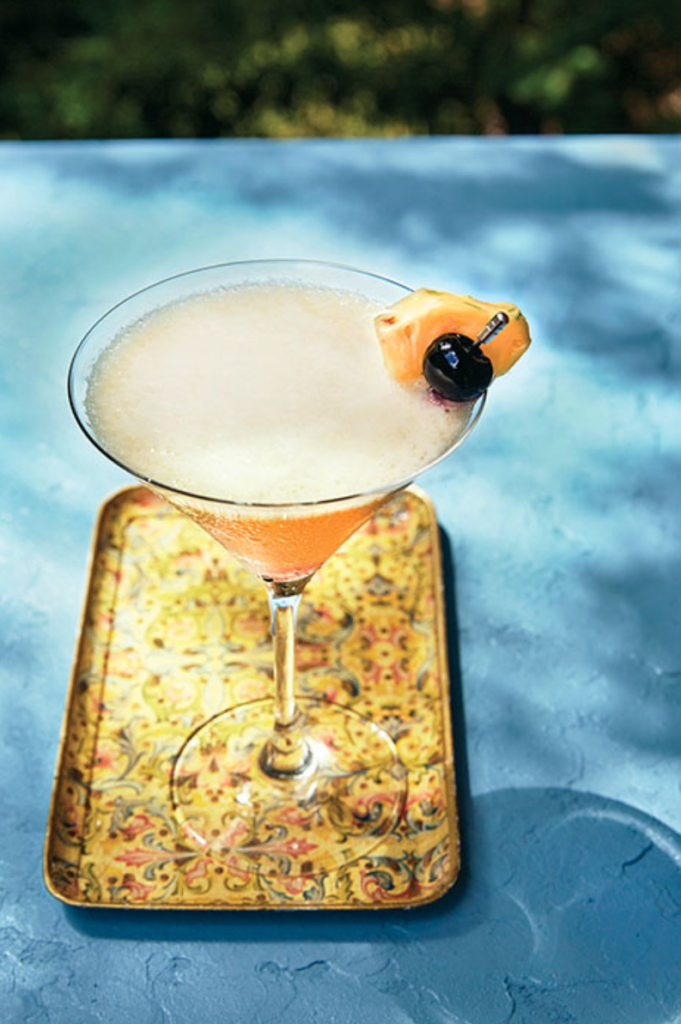 Everyone needs a little bit of liquid luck, so try this Felix Felicis shot glass to help you mix your drink: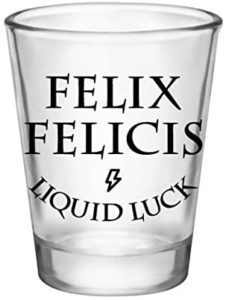 Complete with a flowery violet taste and mixed to a Beauxbatons blue, this cocktail epitomizes the classy French champion.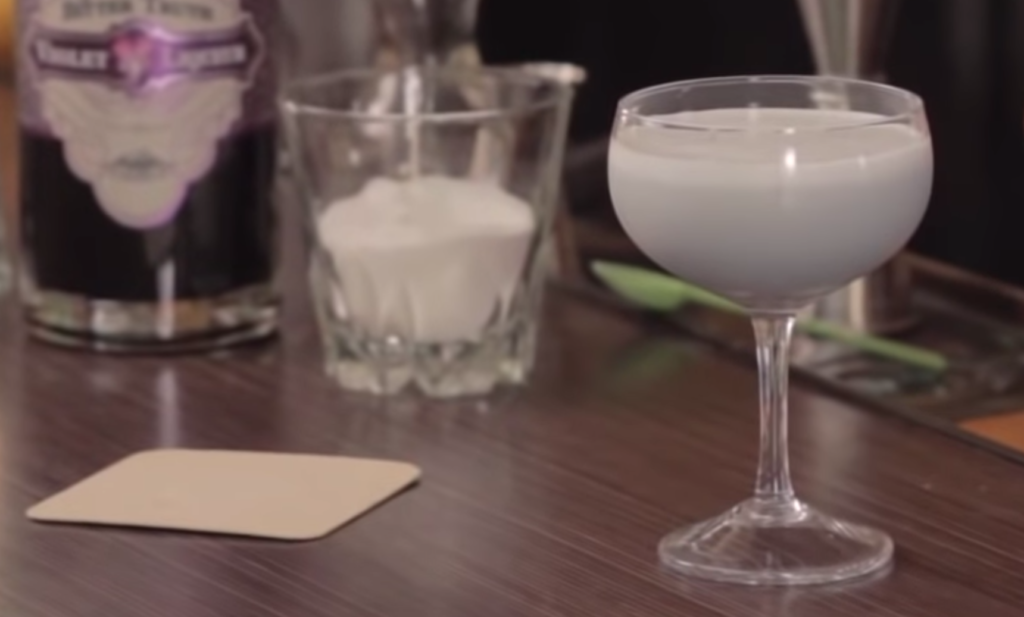 For extra elegance, try these flower ice cube makers at your next Beauxbatons-themed gathering: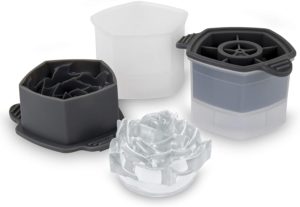 If Dumbledore were to indulge in a cocktail, he would love this lemon-based drink. Dumbledore's name means "bumblebee," so a dash of honey is added for sweetness.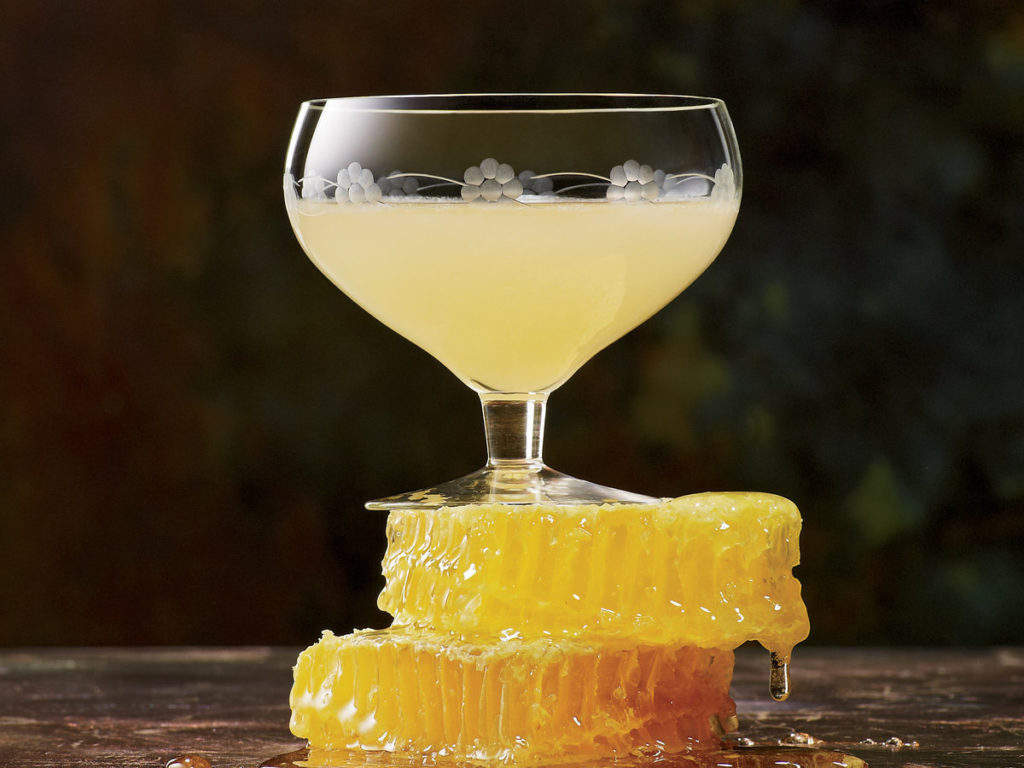 As the Hogwarts headmaster, Dumbledore would show his school pride by drinking out of a glass with the Hogwarts crest on it.
Are you looking for a cocktail to bewitch the mind and ensnare the senses? How about one that you can drink moodily in black robes while pretending to be a Death Eater? Then this is the perfect potion to brew.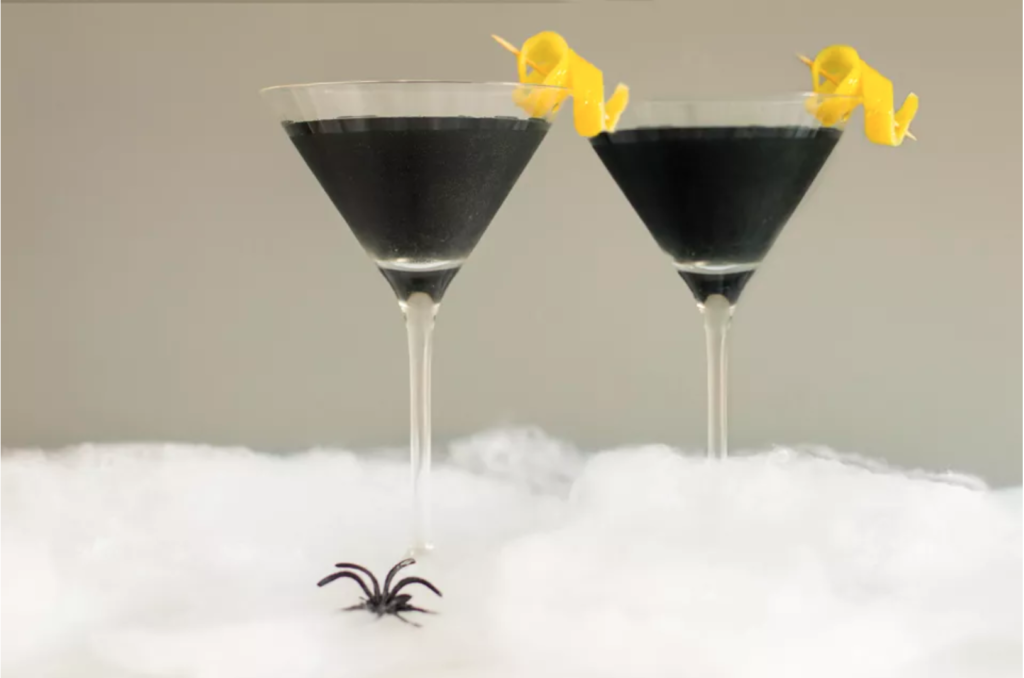 To add to your Death Eater act, try these skull-shaped whiskey stones to keep your drink cool without watering it down.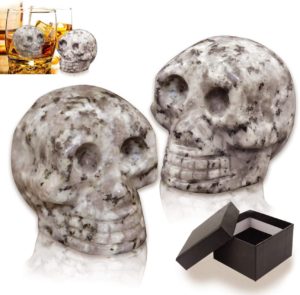 Spicy and surprising, just like the twins, this red cocktail is sure to bring some excitement to your night. Add some ginger syrup to represent their hair, and finish it off with some freshly cracked jokes – I mean peppercorn.
From nicking food from the kitchens to turning people into canaries, we always know that Fred and George are up to no good at the parties they throw. If you want to show people that you're throwing a Weasley-twin-style party, try this shot glass for making your cocktails: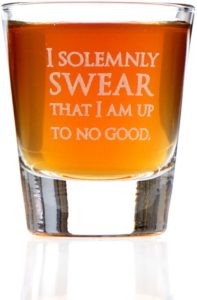 And to emphasize the Marauder's Map theme, how about setting your drinks out on these coasters?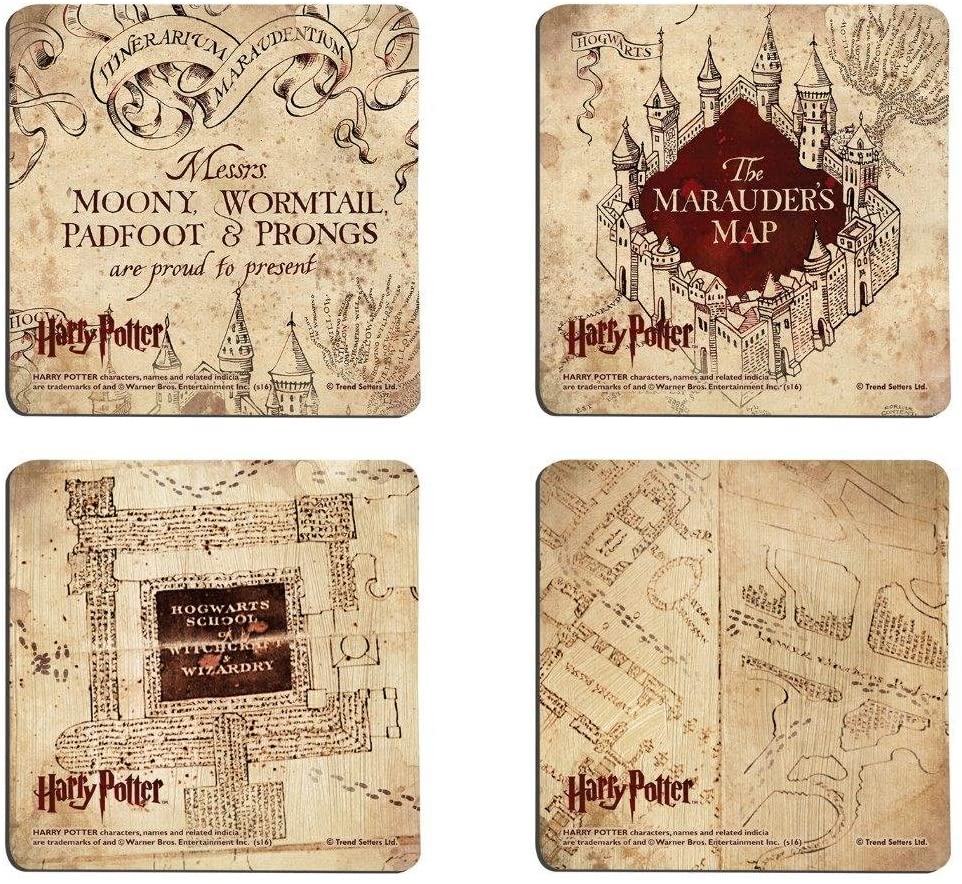 You may be a cocktail person, or perhaps, like Mad-Eye Moody, you like your alcohol straight up, without any drink mixing. If that's the case, try out this Polyjuice Potion hip flask – and make all your friends question if you are who you say you are.
Whatever drink you choose, join us in raising a glass for MuggleNet's 21st anniversary! Whether you are alone or quarantining with family or friends, it's always good to take time to create something fun and celebrate.
Want more posts like this one? MuggleNet is 99% volunteer-run, and we need your help. With your monthly pledge of $1, you can interact with creators, suggest ideas for future posts, and enter exclusive swag giveaways!
Support us on Patreon