Keeping the "Secrets of Dumbledore": A Spoiler-Free Review
It's not been an easy road to the big screen for Fantastic Beasts: The Secrets of Dumbledore. From being pushed from its originally slated November 2020 release to November 2021 to further delayed delays caused by the COVID-19 pandemic, we have been waiting a long time for this movie.
But wow, was it worth the wait.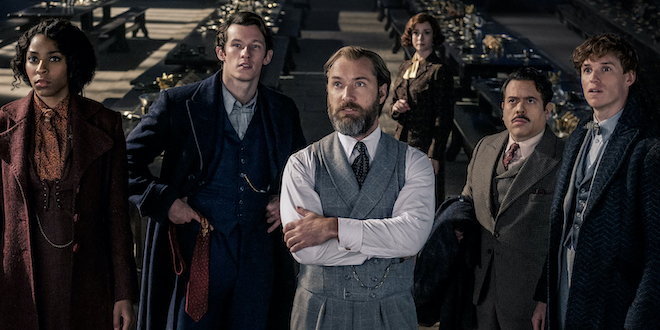 The franchise has learned its lessons from Fantastic Beasts: The Crimes of Grindelwald. Gone are the "many plots and subplots" approach of the second movie. There are clear steps forward and a storyline that gives the series somewhere to go and signs that this installment has deliberately tried to invoke the elements of the first movie that fans loved so much.
Secrets of Dumbeldore is an action-adventure movie that takes us to different locations around the world. While the action and political thriller definitely take center stage, this movie is funny. And we mean really funny. There were times when the audience in the theater was laughing for minutes at a time. It also has a lot of heart and crucially, a fair few magical creatures.
As expected, visually, this movie is incredible. Whether it's the 1930s Muggle world or the 1930s wizarding world, the work of visual effects artists, set designers, and the graphic design wizards at MinaLima combines to create an atmosphere that is all-encompassing. The score is beautiful and full of nostalgia, with more than just "Hedwig's Theme" drawn in from Potter, but it's also uniquely Fantastic Beasts.
Before touching on the new characters introduced in Secrets of Dumbledore, we need to briefly address Mads Mikkelsen, who has taken over the role of Grindelwald in the series. By address, we mean asking why wasn't he cast as Grindelwald in the first place? What an actor, what a performance, but we said we'd be brief so moving on…
We knew that we were being introduced to more characters in the movie, and going into the theater, we were excited to meet these new additions, as well seeing characters introduced in Crimes of Grindelwald get some more screen time. Surprisingly, these new additions don't draw attention to the fact that we're missing the involvement of some established characters. Instead, they add energy to the movie and allow us to explore different aspects of the global wizarding world. Eulalie Hicks gives us more insight into the American wizarding world, and her powerful presence is a breath of fresh air. It's also really great to see the continuing development of existing characters and watch them become more integral to the story. Both Bunty and Theseus have grown into their roles on Team Dumbledore, and we can't wait to see the characters continue to develop as the series progresses.
Overall, save a few unavoidable character absences, Fantastic Beasts: The Secrets of Dumbeldore keeps everything fans have loved about the series so far while making an effort to address some of their main concerns, giving us hope for the future of the franchise.
For more spoiler-free thoughts, check out our initial reaction to the movie on MuggleNet's Instagram page. If you're interested in spoilers, head on over to our spoiler-filled review. Fantastic Beasts: The Secrets of Dumbledore hits theaters in the United Kingdom on April 8 and in the United States on April 15.
Want more posts like this one? MuggleNet is 99% volunteer-run, and we need your help. With your monthly pledge of $1, you can interact with creators, suggest ideas for future posts, and enter exclusive swag giveaways!
Support us on Patreon