Music Recommendations Based on Your Hogwarts House – Gryffindor
We have such a wide range of music to draw upon these days — music to study by, music for road trips or parties, and even music to fall asleep to. So what music might you find being played by each Hogwarts House?
First up is Gryffindor — those loud, proud, and unapologetic wizards and witches. How would you define the essence of Gryffindor, from its musical vibes to its overall taste? How do they feel about Lo-Fi, and which songs from the Harry Potter score do they each love to listen to? Let's find out.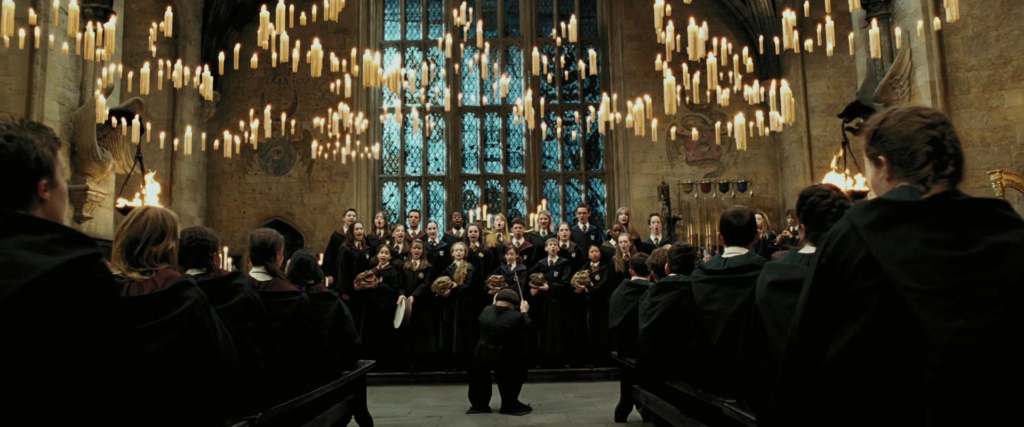 Gryffindors are (unsurprisingly) all about the loud head-bangers, the music you can't help but sing along to or blast on a road trip. They listen to their music with the earphones cranked up to past what's healthy and make impromptu speakers out of toilet paper rolls.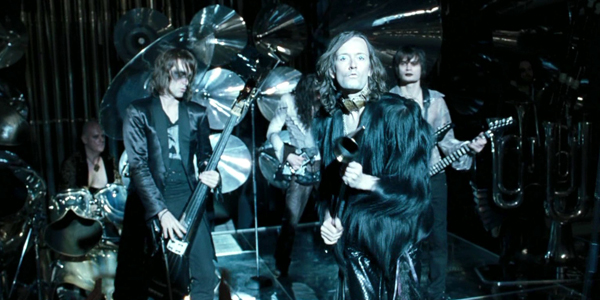 Classical/Cinematic Music:
While Gryffindor isn't all that keen on classical music, they do love the Star Wars score. It's bold, often loud, and full of the promise of adventure. It also doesn't hurt that both Harry Potter and Star Wars share the wonderful musical talents of John Williams. Favorite score moments include Duel of the Fates, Imperial March, Across the Stars, and of course, the Main Theme.
Vintage Favorite:
Perhaps it's not all that vintage, but Never Tear Us Apart by INXS is an absolute classic for Gryffindors. It's got feeling and emotion as well as some killer lyrics. And that guitar! Enough said.
Do they listen to Lo-Fi?:
Absolutely not. Gryffindors don't understand the point of Lo-Fi. They just don't get it. It's some kind of mix of beats and riffs, and it's supposed to be relaxing. But to Gryffindors, it's just a weird, repetitive mix of tunes that can go on for hours at a time. Honestly, they don't have the attention span for that.
Iconic/House Spirit Song:
The song that's worthy to be Gryffindor's House anthem is … I Love It by Icona Pop (feat. Charlie XCX). It's got that loud, almost angry tone to it, perfect for venting or sing-screaming at the top of your voice.
Favorite Decade:
They like the '80s for sure. It's full of loud, classic tunes as well as being a time when a whole lot of rebellious genres hit the scene. Rock really came into its own as a genre, and the development of synthesizers really changed the game in terms of what instruments could do. It's the decade of noise, rebellion, and bright lights, so why wouldn't it be Gryffindor's favorite?
A Piece from the Harry Potter Score:
You'd might think it'd be Hedwig's Theme, the quintessential Harry Potter piece, but it's actually Do the Hippogriff by the Weird Sisters. Radiohead and Pulp meets Harry Potter — of course Gryffindors are going to love it!
Favorite Genres:
Pop and Rock. They're broad and perhaps basic choices, but there are so many good tunes in these genres — and so many classics that everyone can sing along to. Some of Gryffindors' most notable picks are Born to Be Wild by Steppenwolf, Don't Stop Believin' by Journey, Another One Bites the Dust by Queen, and Umbrella by Rihanna. Basically, they love anything that's going to make people want to get up, sing their hearts out, and dance into the night.
Christmas Carols:
Jingle Bell Rock. With a love of mainstream music and rock, are we really surprised? It's fun, nostalgic, and not too stuffy. And they all know the Mean Girls dance to go along with it.
Favorite Band:
Imagine Dragons. Yes, they may be a bit controversial, but Gryffindors are ride-or-die fans. There are just so many songs by Imagine Dragons that speak to the soul-pumping vibes that Gryffindors love. When Arcane first came out, they almost drove the other Houses insane by playing Enemy on repeat. Other adored hits by Imagine Dragons include Radioactive, Warrior, Whatever It Takes and It's Time.
An Unexpected Favorite:
Someone Like You by Adele. As an artist, she has that strong, emotional side to her music. It's not all about loud rock and roll for Gryffindor — they have different sides, you know!
That's all for now — check back soon for Part 2, where we'll take a deep dive into the musical vibes of Ravenclaw. Do you agree with our picks for Gryffindor? What would you choose for your House?
Want more posts like this one? MuggleNet is 99% volunteer-run, and we need your help. With your monthly pledge of $1, you can interact with creators, suggest ideas for future posts, and enter exclusive swag giveaways!
Support us on Patreon