Music Recommendations Based on Your Hogwarts House – Hufflepuff
We've reached the end of our exploration of the musical taste and vibes of each Hogwarts House, and what better House to end on than Hufflepuff? They may be underrated as a House, but their musical recommendations are sure to leave you pleasantly surprised. Check out the musical recommendations of previous Houses to find out if you're more like Gryffindor, Ravenclaw, or Slytherin when it comes to music.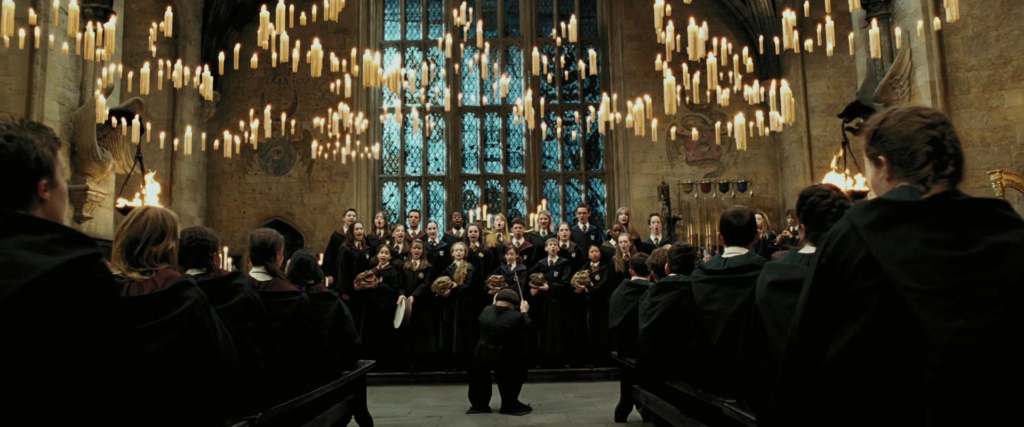 Hufflepuffs don't like to stereotype themselves, and their musical taste is no different. You've got the Sunflower Hufflepuffs, going around the castle humming songs they can't get out of their heads — but there's also the Emo Hufflepuffs, who like a dark and melancholic vibe. Hufflepuffs tend to go for small-time or local artists before they become mainstream, and they love paying attention to the music in films. Hufflepuffs are hard to pin down, and to be honest, they enjoy music better that way.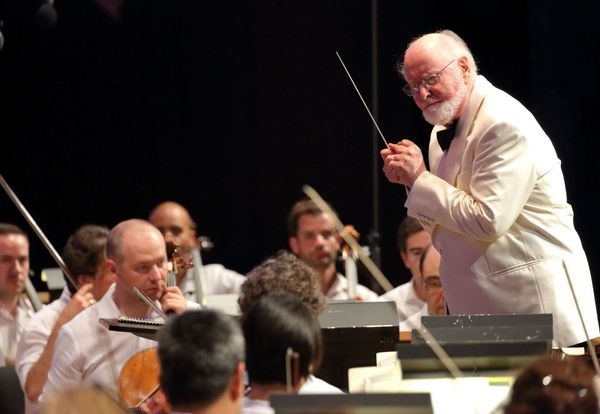 Classical/Cinematic Music:
An absolute favorite cinematic score is Guardians of the Galaxy — that soundtrack slaps. Both Volumes One and Two added such a great vibe to those movies and proved that innovative musical choices have an important place in cinema.
Vintage Favorite:
It may be slightly corny, but Imagine by John Lennon is a Hufflepuff vintage favorite. It's simply heartwarming and inspiring. It's the kind of song to sing around a campfire or on days that are just a bit too hard.
Do they listen to Lo-Fi?:
Yes, Hufflepuff got on the Lo-Fi bandwagon early. But while they certainly enjoy Lo-Fi, they're a little pickier than some other Houses. They really only enjoy the quirky ones or ones that have a good beat. Tracks that include parts of interviews or speeches are especially interesting for Hufflepuff — it's evidence that music can be made from anything. Have you ever heard David Attenborough talking about sloths in a Lo-Fi track? Well, it's quite cool.
Iconic/House Spirit Song:
As we've said, Hufflepuff doesn't like to be put in a box. They're more about inclusion than prescribing certain traits or characteristics to their House members. However, there are a couple of songs that you could definitely call House anthem-worthy. They are Sunflower by Post Malone, Here Comes the Sun by the Beetles, and of course, Black and Yellow by Wiz Khalifa.
Favorite Decade:
Hufflepuff's decade of choice has to be the '70s. Something about the '70s vibes just gels with Hufflepuff, and it was certainly a decade of experimentation and reinvention. With genres like disco and punk rock coming to the stage and different cultural influences starting to come to the forefront of Western charts — seen in the rise of genres like reggae and hip hop — it's right up Hufflepuff's alley. Some '70s favorites include Video Killed the Radio Star by The Buggles, London Calling by The Clash, and literally anything by ABBA.
A Piece from the Harry Potter Score:
Hufflepuffs love the score from Harry Potter and the Sorcerer's Stone, so their favorite would have to be Leaving Hogwarts. it's just such a nostalgic, tear-jerking piece, and every time they hear it, it makes them want to cry and smile at the same time.
Favorite Genres:
Honestly, Hufflepuffs don't have a favorite genre and like to listen according to their mood instead. Sometimes it might be singing along to the latest pop and rock hits from the charts; other days, they just want some alternative rock or folk music. They're quite like Ravenclaw in that way, and they like to chat about their latest indie music finds or new favorite bands.
Christmas Carols:
Hufflepuffs love singing Christmas carols — it's one of their favorite Christmas traditions. If asked, they'd say their favorite carol is Deck the Halls, mostly because they love to change the lyrics to make it funnier.
Favorite Band:
Fleetwood Mac is a band that Hufflepuff comes back to time and time again. It's got that '70s vibe that Hufflepuff loves and has songs that are deep and moody — but also ones that are catchy and fun to sing along to. Their favorite songs are Go Your Own Way, Gold Dust Woman, The Chain, and Dreams. A vintage record of Rumours by Fleetwood Mac is a sure-fire way to win a Hufflepuff's heart.
An Unexpected Favorite:
You wouldn't expect it, but Hufflepuffs are quite into metal, punk rock, and funk. You'd think these are more Gryffindor's speed, but sometimes Hufflepuffs just need to vent. They find that scream-singing along to a good, loud song is the best way to let loose. It's even better if it involves dancing around the room, jumping on beds, and throwing cushions.
That concludes our foray into Hufflepuff's taste in music. Do you agree with our choices? Let us know in the comments if you're more of a Hufflepuff, Slytherin, Gryffindor, or Ravenclaw when it comes to music.
Want more posts like this one? MuggleNet is 99% volunteer-run, and we need your help. With your monthly pledge of $1, you can interact with creators, suggest ideas for future posts, and enter exclusive swag giveaways!
Support us on Patreon