Seven Reasons Why Spending Christmas at the Burrow Would Be Magical
The Burrow is one place we all wish we could visit in reality. It's somewhere in the wizarding world that feels safe no matter what. It is the polar opposite of the Dursleys' home – and as the readers, we appreciate that a lot more after we see Harry's upbringing. Imagine what spending Christmas at the Burrow would be like!
Here are seven reasons why the Burrow with the Weasley family would be the most magical place to be during the holidays:
1. Molly Weasley would knit you your own sweater.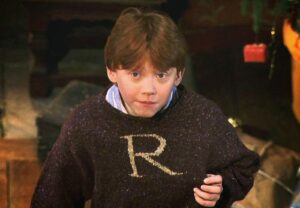 The famous Weasley sweaters are the epitome of a cozy family Christmas at the Burrow. Molly knits a jumper each for her sons and daughter every year, and Harry even ends up with a couple for himself. If you're spending Christmas with this wholesome family, then you will no doubt end up with one of these traditional jumpers to snuggle up in.
2. You could pitch in with the decorating and cooking.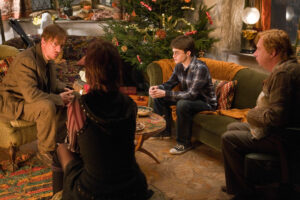 We all know that the Weasleys are big on cooking and enjoy making the Burrow look festive. In Harry Potter and the Half-Blood Prince, we get to see the Burrow decorated in all its Christmas glory. Mrs. Weasley always makes sure to get her children to help with the cooking and decorating, so if you were staying for the holidays, it'd be the perfect opportunity for you to help too.
3. You could listen to Celestina Warbeck with the family.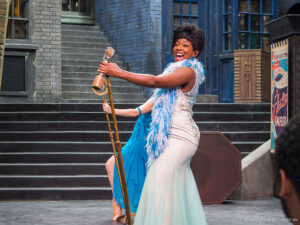 On Christmas Eve, the Weasleys – just like any other family – have their traditions. The jumpers may be one, but listening to Celestina Warbeck is another. You'd be able to crowd around the stereo with the family and listen to the Christmas act together.
4. You'd open presents with the Weasleys.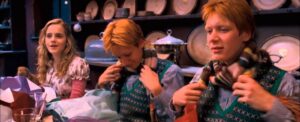 Opening presents is always fun, but imagine what it's like with the Weasleys – Fred and George pulling pranks on each other, Ron complaining about his jumper, Ginny laughing along, Percy complaining about every little thing, Bill staring at Fleur in awe, and Charlie muttering about dragons. It sounds like perfect chaos.
5. You could share eggnog with Arthur.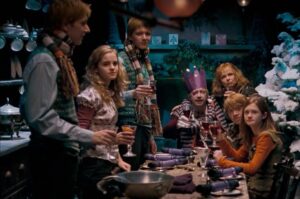 Arthur Weasley is said to be a fan of eggnog at Christmastime. While listening to Celestina Warbeck with Mrs. Weasley, you could always share a traditional festive beverage at the same time with Mr. Weasley. He is notorious for offering eggnog rather than listening to Fleur criticizing his wife's favorite musician.
6. Playing Quidditch in the garden is a favorite pastime.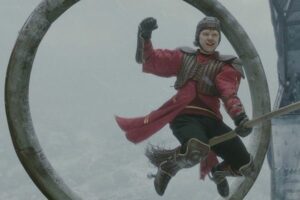 Playing Quidditch would be one of the perks of staying at Hogwarts for Christmas, but it is also permitted at the Burrow. A casual Quidditch game on a crisp winter's morning with the Weasleys sounds like a whole load of fun, yet extremely competitive.
7. You could help place the gnome on top of the tree.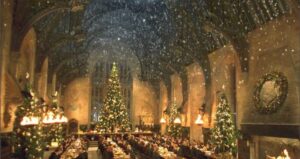 As every Harry Potter fan knows, the Weasleys' garden is filled with annoying little gnomes. One year, Fred and George wrestled one and Stunned it to put it on top of the Christmas tree. Staying at the Burrow means you could not only help de-gnome the garden but also help Fred and George get one as a decoration.
The Weasleys are definitely one of the most loved families in the series. Everybody just wants to be welcomed into the family as warmly as Harry and Hermione were. Spending Christmas with them at the Burrow would certainly be a dream come true.
Did you know that MuggleNet is 99% volunteer-run? With your monthly pledge of $5, you can provide monetary support to our volunteers while becoming eligible for exclusive swag giveaways!
Support us on Patreon