"Cursed Child" London Has Released Family Portraits Featuring the New Cast
Harry Potter and the Cursed Child has been enchanting audiences across the globe for a couple of years now, and the magic is still going strong. Sometimes, we feel like we're part of the Potter and Granger-Weasley families. Some of us won't even mind dining with the Malfoys, as long as we can discuss magic and the wizarding world at length.
Luckily, the magic of Cursed Child isn't coming to an end anytime soon. In August, some new company members joined the Cursed Child London production. They took to the stage for the first time on October 13, and as a treat, the show's producers, Colin Callender, Sonia Friedman Productions, and Harry Potter Theatrical Productions, treated fans to family portraits of the Potters, Malfoys, and Granger-Weasleys.
For those who need a refresher, The Crown star Sam Crane is now starring as Harry Potter alongside Frances Grey as Ginny. Portraying the roles of Albus Potter and Scorpius Malfoy are Thomas Grant and Adams Wadsworth, respectively, and Grace Wylde is now portraying the role of Rose Granger-Weasley.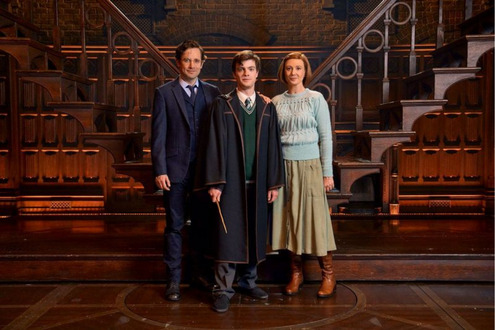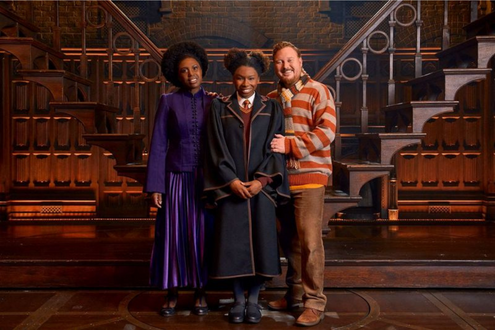 Cast members who are reprising their former roles include Michelle Gayle as Hermione Granger, Thomas Aldridge as Ron Weasley, and James Howard as Draco Malfoy.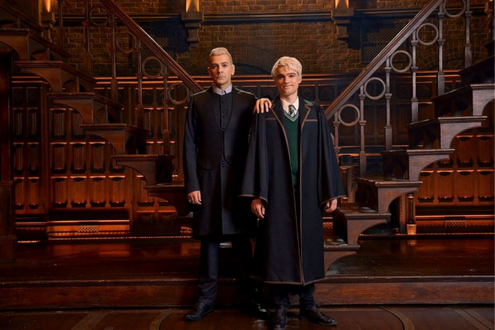 We're excited to see the cast members – old and new – take to the stage for this new round of shows. Will you be buying a ticket? Let us know in the comments.
Did you know that MuggleNet is 99% volunteer-run? With your monthly pledge of $5, you can provide monetary support to our volunteers while becoming eligible for exclusive swag giveaways!
Support us on Patreon