Harry Potter: Magic Caster Wand Preorder Dates Announced
It's about to be a magical holiday season; the new Harry Potter: Magic Caster Wand will be available for preorder to the general public starting October 21.
With a flick of the wrist and the correct spell, devices all over your house will be magically brought to life like never before. The Harry Potter: Magic Caster Wand from Warner Bros. Home Entertainment is a "motion-activated smart connected wand" that connects to other household smart devices via the designated app.
Aspiring witches and wizards everywhere will need to brush up on their charms knowledge because the spells to make your devices work are all part of the trick. Users can expect the well-known spells of the Harry Potter universe, like the Wand-Lighting Charm, the Wand-Extinguishing Charm, the Disarming Charm, the Patronus Charm, the Levitation Charm, and more than 45 other spells at the time of release, to interact with the devices of the Muggle world. Devices like Bluetooth and WiFi-enabled smart lightbulbs, TVs, and speakers will all be available to use with the Magic Caster Wand.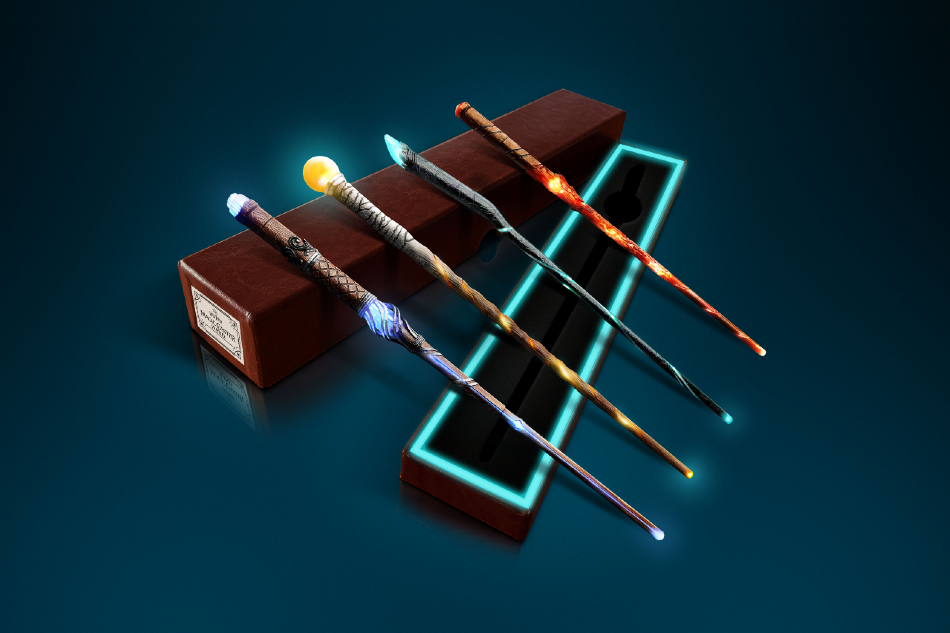 Each wand is enabled with intricate light-up features and will ship with an interactive case with its own lights and sounds. To keep the magic going, friends who also have a wand can challenge each other to duels. May the best witch or wizard win.
Preorders for wands called Honourable, Defiant, and Loyal are available for the general public in the United States and the United Kingdom, excluding Northern Ireland, starting October 21 at 8 am PDT. Those who are members of the Harry Potter Fan Club have exclusive access to the fourth wand of the collection, Heroic, which became available for preorder at 8 am PDT this morning. Each wand is priced at US$149.99/£149.
Did you know that MuggleNet is 99% volunteer-run? With your monthly pledge of $5, you can provide monetary support to our volunteers while becoming eligible for exclusive swag giveaways!