MYTHTERY: James and Oliver Phelps Frequently Switched Places During Filming
Mythtery
James and Oliver Phelps frequently switched places while filming.
---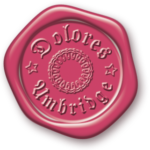 Evidence
James and Oliver Phelps, who play Fred and George Weasley, are identical twins in real life too, so it's no surprise that people are guilty of muddling them up. But did they really use this to their advantage while filming the Harry Potter films? We have a look through some evidence to come up with an answer to this mythtery.
After many auditions to secure the parts of Fred and George, Oliver revealed to Cosmopolitan UK that at first, they didn't know who was playing which twin.
We'd just finished a read through so we had scripts, but we still didn't know who was who. I remember sitting down at the table with Robbie Coltrane (Hagrid), Maggie Smith (Professor McGonagall), and some of the other teachers. We were saying to each other, 'We need to find who's playing who.' So we saw casting director Janet [Hirshenson] and said, 'Quick question. Who's Fred and who's George?' And she kind of laughed it off and said, 'Oh, good one.' And we said, 'No really, who's who?' She walked over to J.K. Rowling, director Chris Columbus and producer David Heyman, and they all looked at each other. Then Janet came back and said, 'Right, James you're Fred, and Oliver, you're George.' And that was it!
So nobody knows if the Phelps twins were even playing the right part for a start! Luckily, they stuck to their original characters the whole way through the series, and they fit their roles so well.
In an interview back in 2020 with Wizarding World, James and Oliver were both asked which Harry Potter character they both relate to. Thankfully, James said Fred, and Oliver said George, once again proving they are a perfect fit for their parts.
When asked if they ever switched places while filming for any of the Harry Potter films, Oliver debunked the myth. Admitting that they "pulled a few pranks" while on set, the one thing they didn't do was switch places.
Oliver admitted:
We never swapped characters at work. James and I were always scared to death that if we did, we'd get caught! We hated the idea that we'd be responsible for all the cast and crew having to come in and work on a Saturday. We had a good laugh with people with other stuff, but never with that.
This still doesn't stop people from getting the twins confused. When the Harry Potter 20th anniversary reunion aired last year, producers managed to wrongly name the twins, which Oliver pointed out on Instagram.
View this post on Instagram
There you have it: Much as we'd like to imagine James and Oliver causing as much mayhem on set as Fred and George would've, they unfortunately (yet luckily) didn't.
– Myth Managed
Did you know that MuggleNet is 99% volunteer-run? With your monthly pledge of $5, you can provide monetary support to our volunteers while becoming eligible for exclusive swag giveaways!