Scholastic Refreshes Classic "Harry Potter" Covers for 25th Anniversary of US Publication
To mark 25 years since the first Harry Potter book was published in the United States in 1998, Scholastic is releasing "refreshed" versions of the original covers illustrated by Mary GrandPré. The classic cover art will feature gold-colored borders with designs that incorporate magical objects from the series, such as the Golden Snitch and the Triwizard Cup.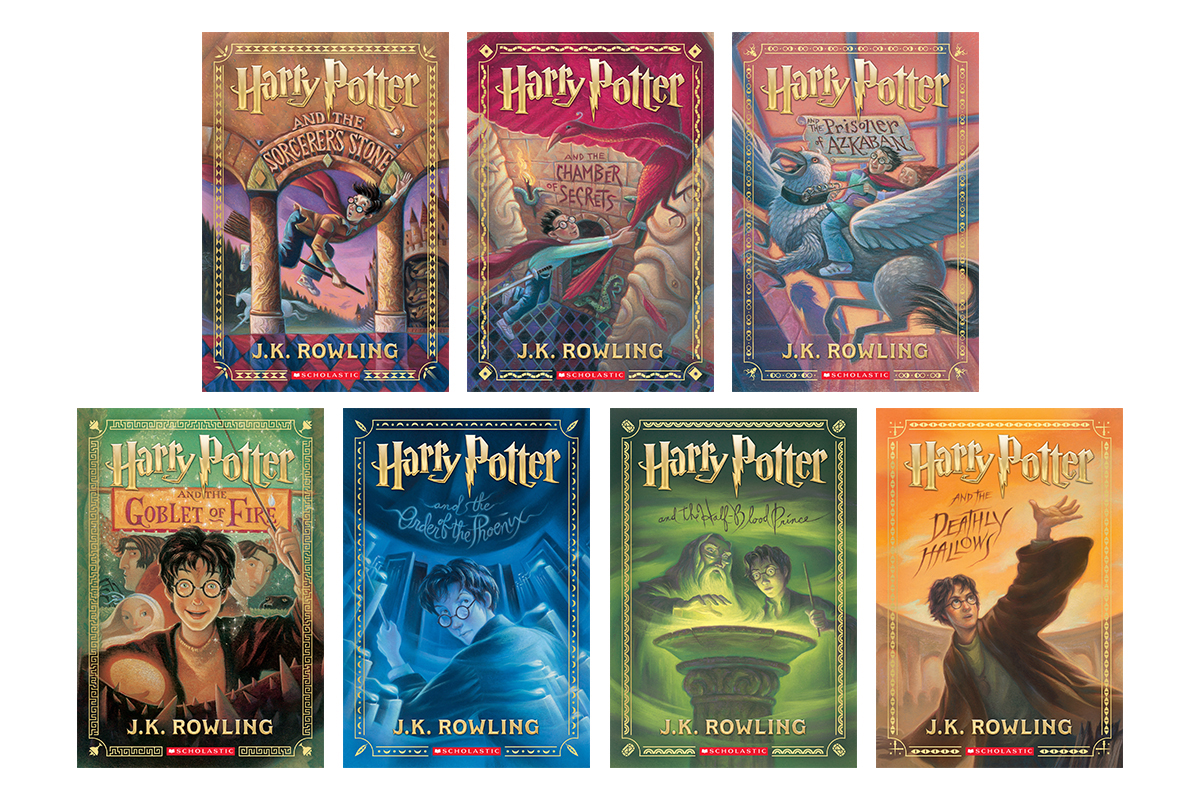 These new paperback editions will be released individually on May 1, and a box set will be available in September. Both the outside of the box and the image across the books' spines depict Harry, Hermione, and Ron on dragonback.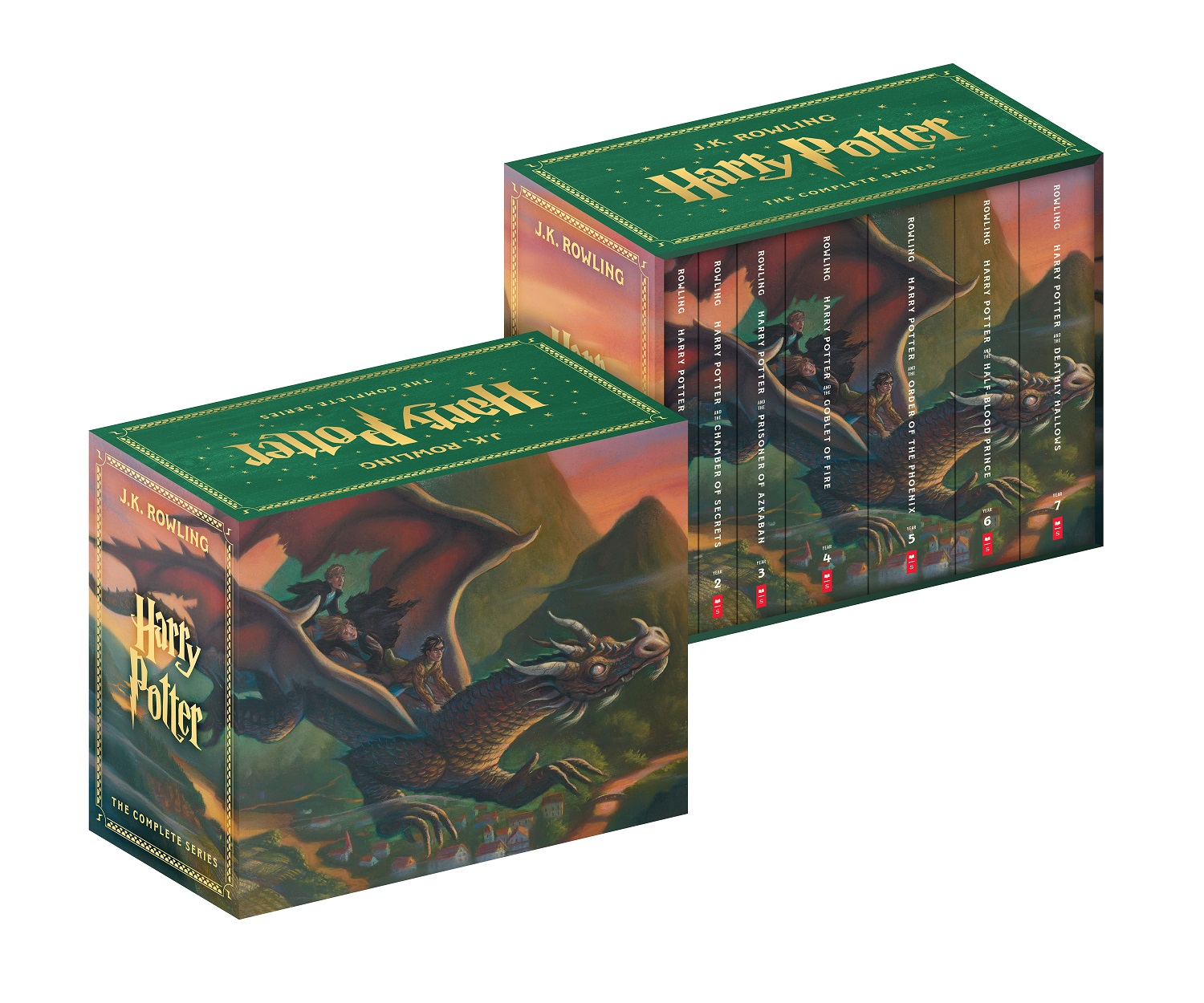 This design approach to Scholastic's 25th-anniversary editions is similar to that of Bloomsbury's 25th-anniversary Harry Potter and the Philosopher's Stone, released last year, which also features the original cover art with just a few design changes. However, Bloomsbury published only Book 1 in this manner and only a limited supply. Previous anniversary editions from both Scholastic and Bloomsbury have had completely redesigned covers. Check out our Harry Potter book series page to see various previous American and British editions.
In addition to these books, Scholastic says it will be producing "Harry Potter celebratory kits" to help foster the next generation of readers. The kits will be distributed in thousands of bookstores, schools, and libraries and at festivals and conventions across the US. More details are expected later in the year.
Also coming this fall will be The Official Harry Potter Cookbook, a follow-up to The Official Harry Potter Baking Book. It will include over 40 recipes, including meals, desserts, snacks, and drinks, and is set for publication on September 5. (Of course, we still recommend the old Unofficial Harry Potter Cookbook, published in 2010, and the recently released Unofficial Harry Potter Vegan Cookbook.)
The Harry Potter series is the bestselling book series of all time, having now sold 230 million copies in the US and 600 million worldwide.
Did you know that MuggleNet is 99% volunteer-run? With your monthly pledge of $5, you can provide monetary support to our volunteers while becoming eligible for exclusive swag giveaways!