Firebolt or Ford Anglia? Vote in MuggleNet's March Madness!
As great as Hogwarts, the Burrow, and Diagon Alley are, half of the magic in Harry Potter is in the journey, not just the destination. Whether flying, floating, or Flooing, getting from one place to another in the wizarding world has its charms. We don't just want to hang out at Hogwarts – we want to ride the Hogwarts Express! Waving a wand sounds awesome, but so does riding a broomstick! And how convenient would traveling be if we could get anywhere in the blink of an eye? Some forms of magical transportation are more glamorous than others, but which one is the best?
It's up to you to decide in this year's March Madness, the Most Magical Means of Moving Matchup! MuggleNet staff have identified 32 modes of magical transit (some more tenuously classified as such than others), organized by the books in which they first appear or play a major part. Vote for whatever you consider to be the best – the most fun, the most practical, the most comfortable, the most stylish. You decide your own criteria. Only one can come out on top as the winner.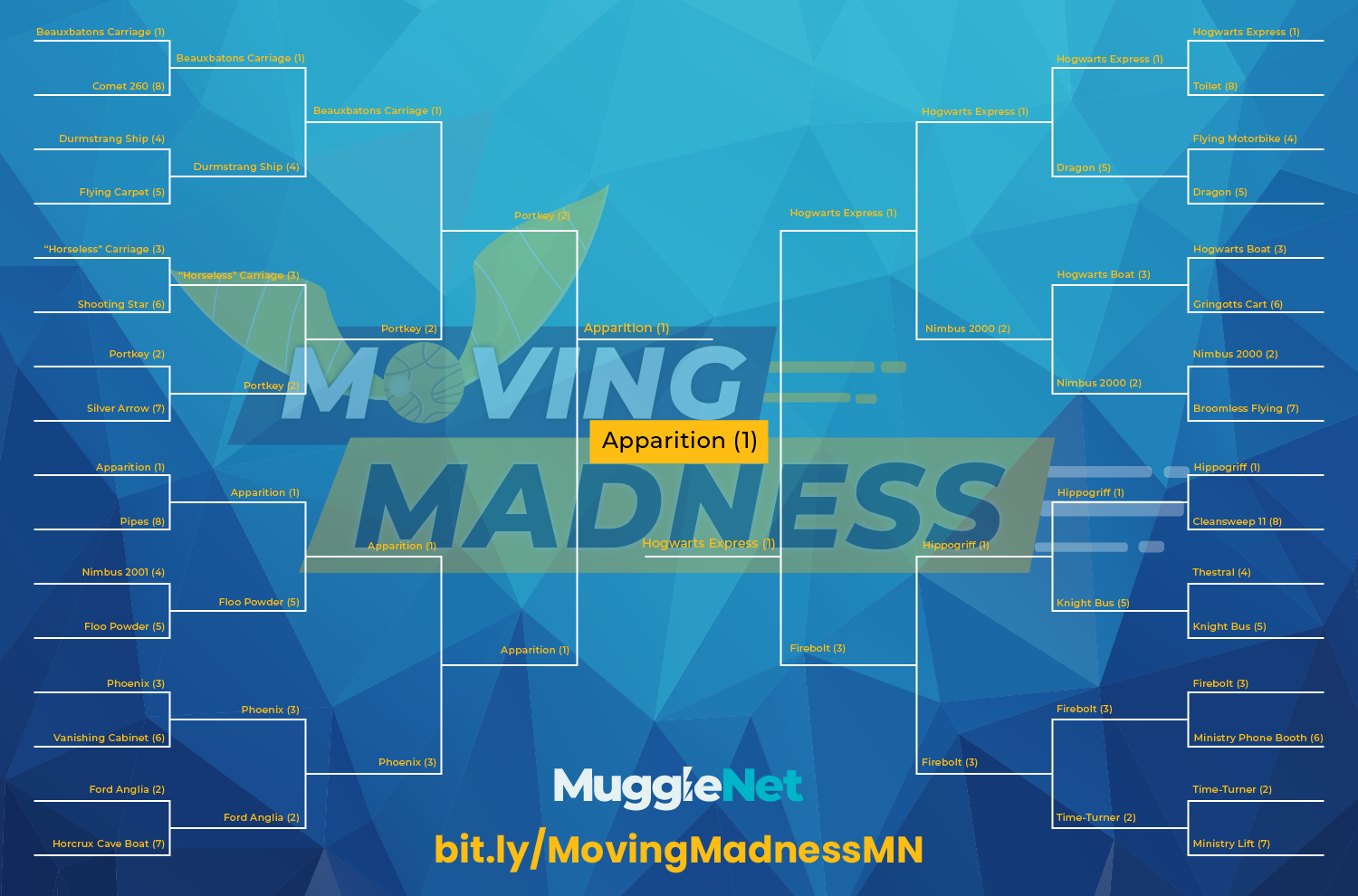 Come back throughout the month to vote in each round and narrow down the choices until we crown a winner:
Round 1: March 1–8
Round 2: March 9–16
Round 3: March 17–22
Semifinals: March 23–26
Final: March 27–31
Winner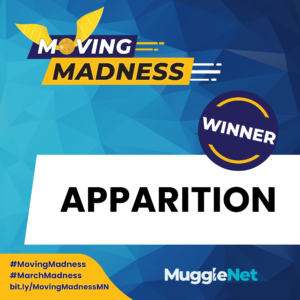 And the winner is…convenience! While the nostalgia of the Hogwarts Express put up a fight, the scarlet steam engine, not so different from a Muggle train, just wasn't magical enough to beat the speed and ease of Apparating. It's not the most comfortable or glamorous form of transport, but once you get your license, you can do it anytime from anywhere (except Hogwarts) in the blink of an eye. Just be careful of Splinching!