"Harry Potter: Hogwarts Mystery" Celebrates Fifth Anniversary
The widely popular mobile game Harry Potter: Hogwarts Mystery is celebrating its fifth anniversary, and what a celebration it is. Hogwarts Mystery offers players fun as they continue their magical education at Hogwarts School of Witchcraft and Wizardry. With many customizable features, exciting challenges, and spells to learn, Harry Potter: Hogwarts Mystery has taken players on a whirlwind adventure at every turn since its launch in 2018.
Senior product marketing manager for Jam City Justin Fitzwater expressed his excitement for both the past five years and the future of Hogwarts Mystery.
We are so proud to celebrate the achievements and successes of Harry Potter: Hogwarts Mystery. For over 5 years, the development team has merged industry-leading, compelling narratives and immersive gameplay to envelop players in the Wizarding World that is additive to the books and films. The game's future is bright as we look forward to revealing exciting news in the coming months – stay tuned!
Hogwarts Mystery has undoubtedly made a name for itself in the app world in the last five years – players worldwide have spent over 77.5 billion minutes immersed in the fantasy game. According to developers, you could listen to the entire Harry Potter audiobook series over 11 million times in the same amount of time.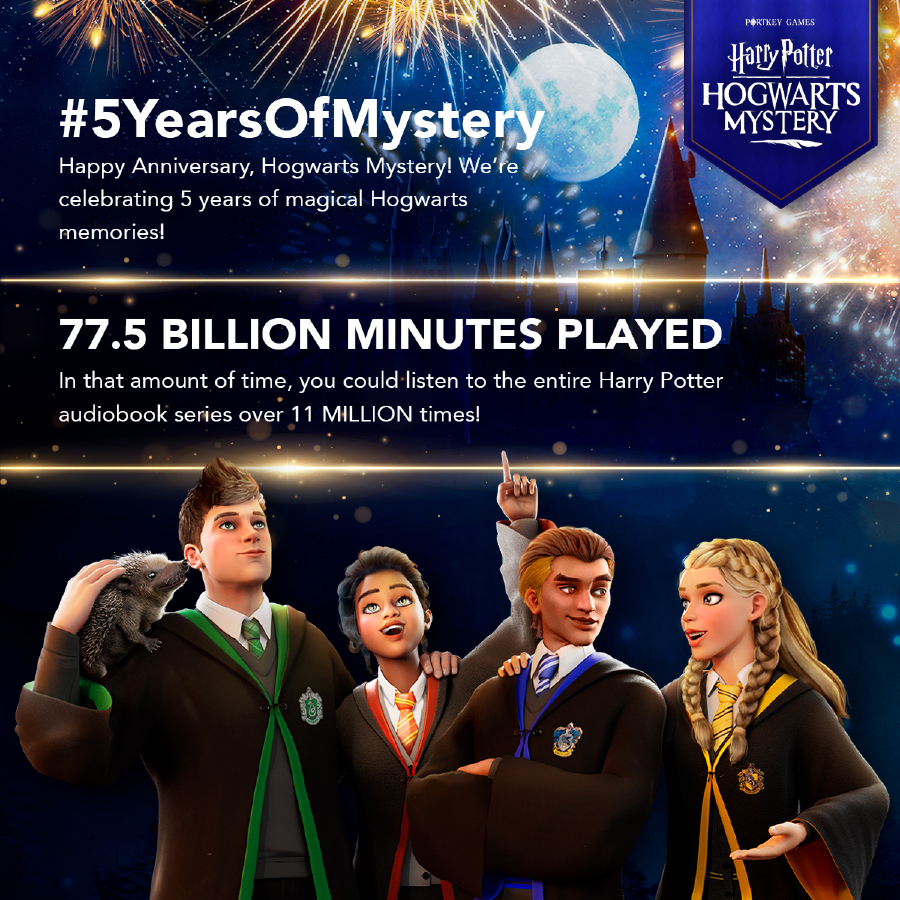 Of course, life at Hogwarts means honing your magical abilities by learning spells. Players have contributed to their magical education by learning 662.5 million spells. That in itself is quite an impressive feat, but what is more impressive is the 6.5 billion spells that have been cast within the game.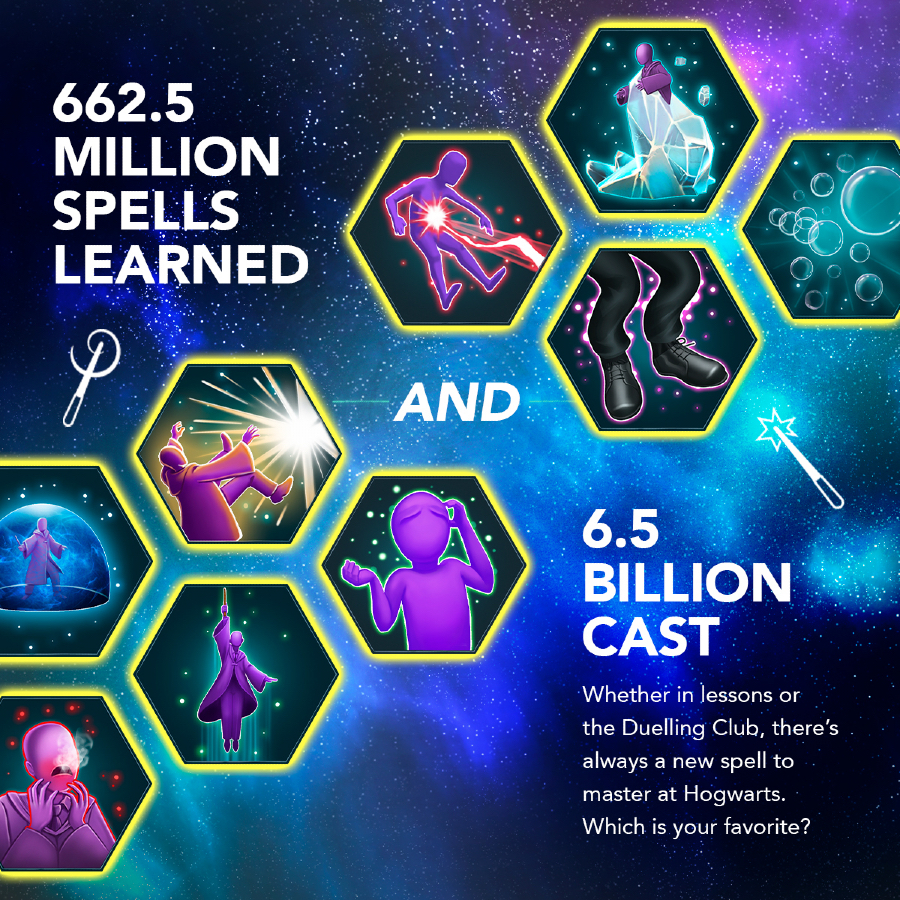 House pride is also an essential part of life at Hogwarts. Players can earn points for their Houses and play on their House teams in a spirited game of Quidditch. Whether doing good deeds around the school or simply being outstanding students, players have earned over 2.2 trillion House points. Surely that's more than enough to win the House Cup, but you never know when Dumbledore may give out a few extra points to swing the vote, so keep on earning.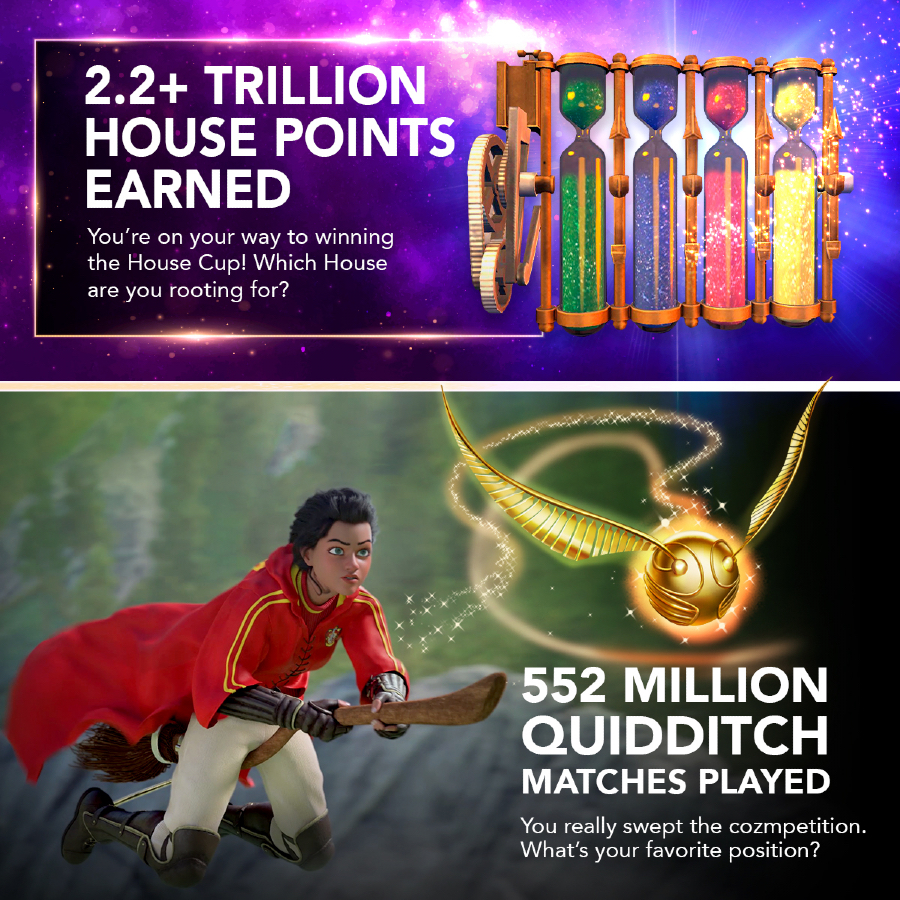 Quidditch is the most popular game at Hogwarts and in the wizarding world, and the numbers prove that it's no different for this adventure app. Hogwarts Mystery players have competed in more than 552 million Quidditch matches.
Hogwarts Mystery is celebrating its fifth anniversary with in-game events and rewards to extend the fun. Players were given a House-themed ensemble at the beginning of the month and can unlock a Hogwarts-themed outfit for their character in this month's Magical Milestones. Additionally, a new two-part Carnival Event will award players a Hogwarts-themed set to customize their dorm room.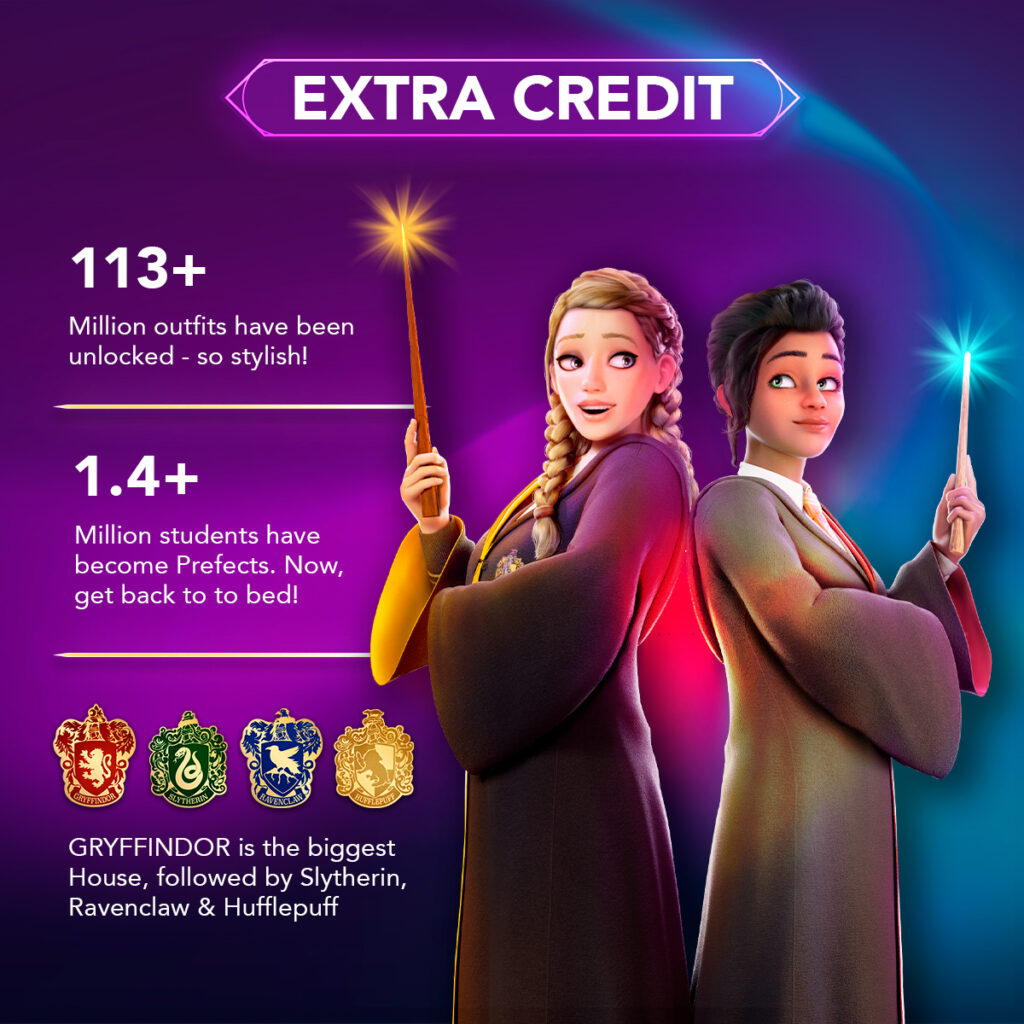 Harry Potter: Hogwarts Mystery is available for download from mobile app stores.