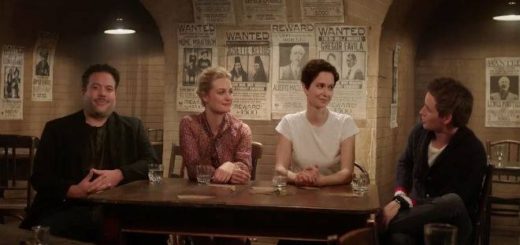 What are our quartet's favorite characters? Do they relate to the characters they play?
The wizarding world is returning to the screen, and we've finally got our first immersive look thanks to Warner Bros.' announcement trailer for "Fantastic Beasts and Where to Find Them!" Join Andrew, Eric, Micah, and special returning guest Mikey Bouchereau as they discuss an exciting fresh trailer in-depth, for the first time in 4.5 years!
So what was Newt doing in New York between 1924 and 1926 if he wasn't finding and researching magical creatures?
As the North American continent heats up, so too, does "Fantastic Beasts" casting news. With Eddie Redmayne now confirmed in the lead role, and other casting announced, the "MuggleCast" hosts speculate on all things to do with J.K. Rowling's screenwriting breakthrough film. Also of note are recent Twitter revelations from JKR and Robert Galbraith, one of our Hall of Fame episodes turning five years old, and more!
Now that we've got our Newt Scamander in Eddie Redmayne, it was only a matter of time before more "Fantastic Beasts" casting news was released. We've now learned that actress Katherine Waterston will play the role of Tina, short for Porpentina, a woman who meets Newt in New York City and will play a "pivotal role" in his adventures.