Seven "Harry Potter"-Inspired Creations That'll Knock You Off Your Broomstick
Last week, a friend of mine who knows me all too well sent me an email with nothing in the subject but "You've got to see this!!!" For those of you who've had an email account for quite a while and have had the misfortune of landing your alias on a never-ending, spam-the-crap-out-of-you-with-diet-pill-and-"PC-cleanup"-software emails list, you can imagine my initial urge was to set it on fire instantly mark the email as spam and be done with it. However, curiosity got the best of me, and I opened the email to find myself looking at this Marauder's Map cardigan; needless to say the geek in me went wild, and I spent the next two hours googling awesome and creative Potter-inspired goodies—here are a few of my finds:
1. Harry Potter High-Top Nike Prototype Dunks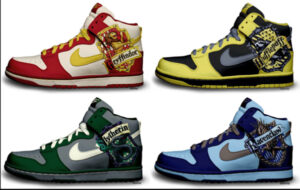 Ahh, I'm still freaking out about these! I had to include these babies and have them first on the list because I'm absolutely obsessed with anything Nike Dunk-related. How upset am I that these are just a prototype created by a college design student? VERY. Jay Angeles, if you're reading this, hurry up and get these produced!
2. Harry Potter Tattoos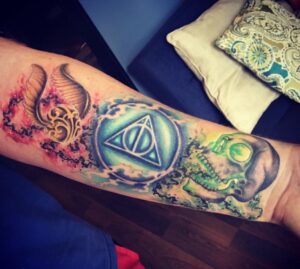 Not only does this reinforce that there are some seriously dedicated and amazing Harry Potter fans out there, but it also helps to calm my tattoo envy. I'm definitely one of those "I want a tattoo so bad, but…" people, and I know that Potter would be the inspiration for it. Check out this Tumblr page for a pretty awesome (and lengthy!) list, but two of my favorites were this one and this one.
3. Time-Turner/Deathly Hallows Necklaces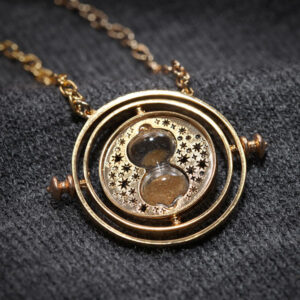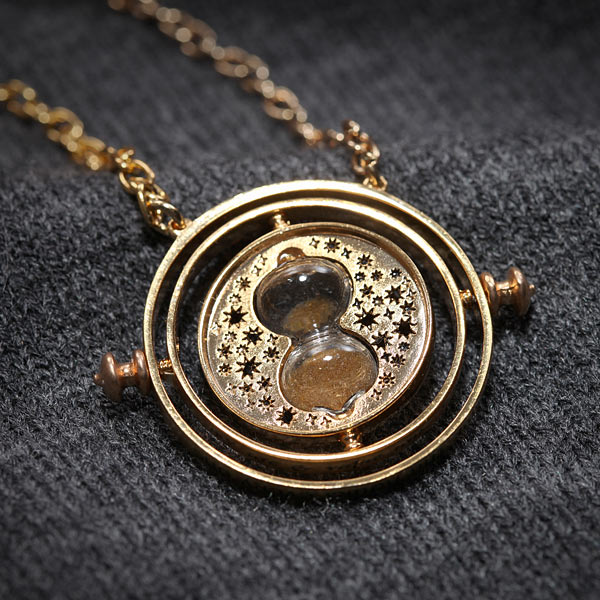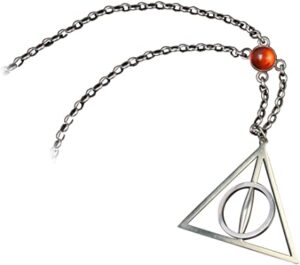 These seem to be a staple in many fan's collections – and why wouldn't they be? They give you the option of proudly displaying your fandom allegiance or can be worn beneath your shirt as a personal reminder to only you. Either way, they're awesome!
4. Harry Potter Recipes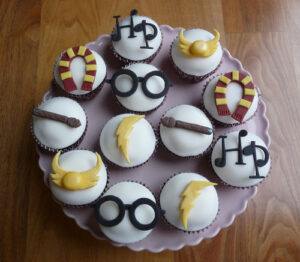 Check out this Buzzfeed article that lists 40 of the most delicious-looking Harry Potter-inspired treats that you should be making! Also, be sure to check out MuggleNet's own list of recipe's HERE.
5. Harry Potter Fan Videos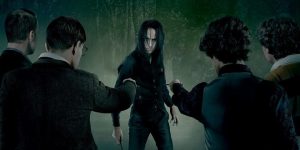 If you haven't seen The Omen Chronicles – Harry Potter, yet, STOP reading this right now, and go check it out! It's an awesome fan-tribute video that's got over a million views on YouTube… need I say more? There are quite a few of these out there, so be sure to do some light searching to find them all, but this one's definitely my favorite. I like The Greater Good, too.
6. Bertie Bott's Every Flavor Beans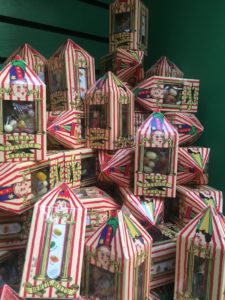 Now, I know what you're thinking… "This is food; why isn't this under #4?" Well, I'm not sure if any of you have ever tried to make an earwax-flavored jelly bean (and if you have, I don't want to know), but the masterminds behind the engineering of these have had to TASTE-TEST these. I think that in itself deserves a standalone number on this list. Still disagree? Come talk to me after you've tasted booger and vomit.
7. The Wizarding World of Harry Potter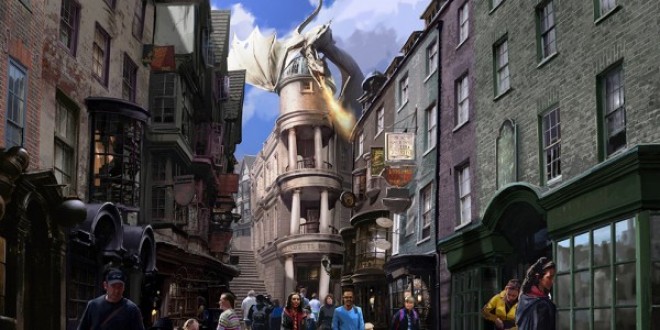 … and last but not least, the WWoHP! What could be better than a visit to the place that has brought our favorite story to life? Purchase Potter merchandise like a wand or set of robes, eat food and drink inspired by the books, and take in the sights around you. Make sure to plan your visit to accommodate the Diagon Alley expansion opening this summer!
Be sure to post your favorite from the list in the comments or link to your own favorite Potter-inspired creations below!
Want more posts like this one? MuggleNet is 99% volunteer-run, and we need your help. With your monthly pledge of $1, you can interact with creators, suggest ideas for future posts, and enter exclusive swag giveaways!
Support us on Patreon