Five Differences Between Hogwarts and Ilvermorny
Isolt founded Ilvermorny on the stories she heard and told her adopted sons about Hogwarts. Naturally, there are going to be similarities between the two. Even in their areas of similarity, the schools are very different. Here's a list of the five ways the schools differ so far.

1) House Names
Much like Hogwarts, Ilvermorny has four Houses. However, Hogwarts Houses are named after their founders: Helga Hufflepuff, Godric Gryffindor, Rowena Ravenclaw, and Salazar Slytherin. The Ilvermorny Houses were named after the favorite magical creatures of Isolt, her husband, and her adopted sons.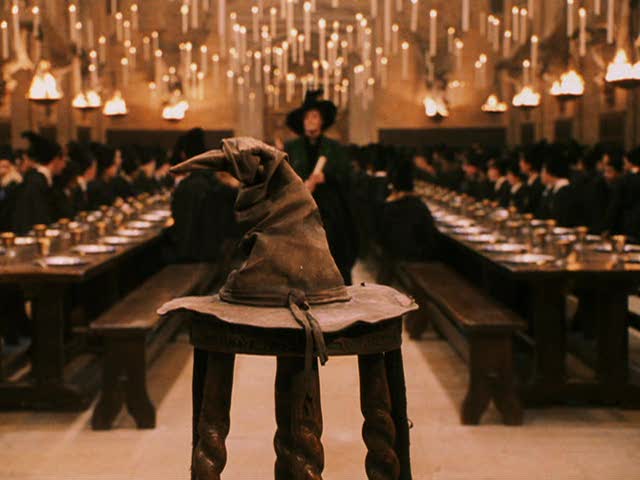 2) Sorting Ceremony
The students have to get started somehow, and this is where the schools are different once again. At Hogwarts, their name is called, and they make their way to the front of the room, sit on a stool, and put on the Sorting Hat. The Sorting Hat looks into their brain and shouts to the room what the student's new House will be. Ilvermorny has a slightly more democratic method. The student's name is called, and they make their way to the front of the room to stand on the Gordian Knot. Upon standing on the knot, the four carvings representing the Houses will react if they want that student in their House. If more than one House shows interest, the student then gets to choose which House they belong to. Pretty cool, huh?
3) Sorting Seating
Another similarity that these two schools share is having a Sorting Ceremony. Obviously, this ceremony is open to the rest of the students and teachers at the respective schools. The difference lies in the seating arrangement for those already at the school. At Hogwarts, the students are seated at their House tables, and the teachers are at the head table. At Ilvermorny, the students and teachers watch from a balcony above.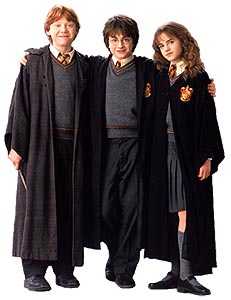 4) Wardrobe
All the students within the school wear the same color robes. At Hogwarts, these robes are classic black. At Ilvermorny, the students' robes are blue and cranberry.
5) Wands
If you're going to study magic, you are obviously going to need a wand. This is one of the biggest differences between Hogwarts and Ilvermorny. As a Hogwarts student, you get your wand before attending Hogwarts. As an Ilvermorny student, you do not get a wand until after you are Sorted or choose your House. The other big difference involving the wands is that Hogwarts students are allowed to keep theirs on them 24/7, even when they are off of school for breaks. Ilvermorny students, however, must leave their wands at school until they are 17 years old.
This is only the beginning of the Ilvermorny story. I can't wait to learn more and see how else these schools differ.