Food, According to Ron
July is National Culinary Arts Month. Fittingly, Creative Team staffer Eleanor and I thought it would be fun to reread all seven books and rank all the food JKR describes. This quickly turned into a gargantuan task. So we decided to turn a simple list-and-rank into a four-part series about food in JKR's epic world.
This post will list and rank interesting foods in the Muggle world versus the foods in the wizarding world. Next week, we'll talk about what we initially imagined unheard-of-before treats like Cauldron Cakes would look and taste like. The following week, we'll chat with an animal expert on just how healthy and unhealthy Crookshanks and Hedwig's diets were. Then, to end things with a bang, we've gathered a few of our friends to taste test some of the foods and drinks that are inextricably tied to our beloved Potter character. So buckle in: We've got the edible world of Harry Potter to explore!
Now, to explain the many, many Ron emojis you see below: We've set up a ranking system. The food listed runs in order, from least to most appetizing. Each entry also gets an approval from Ron, a character who has the best face, ahem, most experience with food.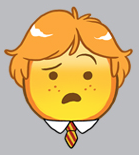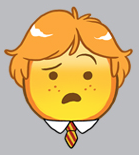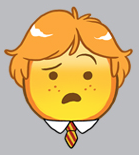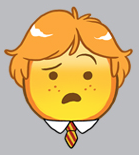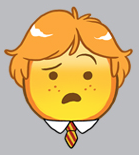 = the best, usually reserved for food made by Mrs. Weasley.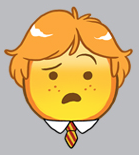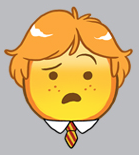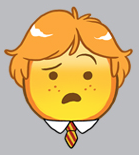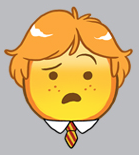 = pretty good, not the most spectacular, but much better fare than usual.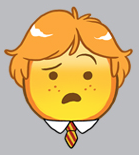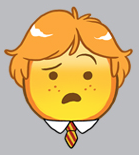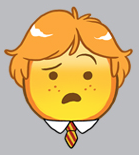 = decent, no complaints.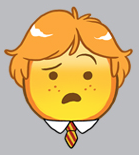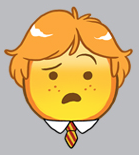 = could do better, wouldn't turn it down if it was offered for free.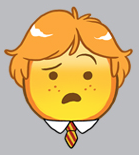 = the worst, just depressing food, even worse than Hermione's cooking.
*Note: The following is obviously a non-exhaustive list. There were mentioned foods like carrots, gravy, toast, and tea, which would've been unproductive to include in this list. Same goes with commonplace foods like shepherd's pie and jam tarts.
Food in the British Muggle world
Stoat sandwiches (SS)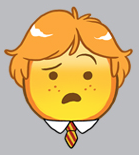 Spotted dick (GoF)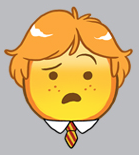 Whipped cream and sugared violets (CoS)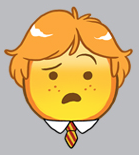 Stewed wild mushrooms (DH)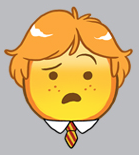 Corned beef sandwiches (SS)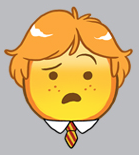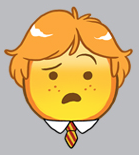 Lemon drops (SS)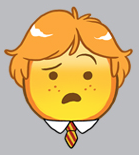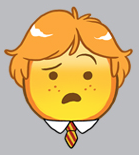 Lemon ice pop (SS)