What to Expect This Year from USQ
This past Tuesday, on October 9, Muggle Quidditch celebrated its 11th birthday.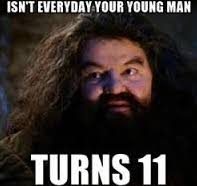 This means that it was a year ago that SnitchCenter was celebrating the past ten years of the beloved sport. One year may not seem like a whole lot, but so much has happened to the sport since then, and much more is set to happen in the coming year. So let's take some time to see a few of the many things US Quidditch (USQ) has accomplished in the past year and what is to come.
This past year…
USQ successfully held US Quidditch Cup 9.
On the weekend of April 16-17, the USQC 9 was held in South Carolina, with a win from Q.C. Boston against Rochester United in the finals. University of Texas at Austin gave up its title after having the claim for three years. It was an exciting weekend for Quidditch players and fans alike.
USQ released its tenth edition of the rule book.
The major changes in the tenth-edition rule book include reducing player area size, updating the Snitch handicap rules, updating the gender maximum rule, and many more. USQ is constantly trying to make Muggle Quidditch the safest, fairest, and most inclusive sport they can, and it is reflected in these updates.
Team USA won silver at the Quidditch World Cup.
On the weekend of July 23-24, the Quidditch World Cup was held in Frankfurt, Germany, where Team USA was awarded silver. Having won gold the past two years, Team USA was narrowly beaten by Australia in the finals.
This upcoming year…
Northeast Regional Championship
The Northeast Regional Championship will be held in Rochester, New York, on October 29 and 30. The games will be played at Total Sports Experience, which has been the host of this championship since 2013. Some of the teams that participate in this regional championship will move on to compete in US Quidditch Cup 10 (USQC 10).
Great Lakes Regional Championship
This championship will be held at Thomas A. Cloud Park in Dayton, Ohio, on November 5 and 6. Once again, the winning teams in the Great Lakes Regional Championship will move on to USQC 10.
Midwest Regional Championship
The Midwest Regional Championship is being held on the weekend of November 12-13. Matches will be played at SCORE Recreational Athletic Complex in Ames, Iowa.
Mid-Atlantic Regional Championship
On November 19-20, teams will play in Wicomico, Maryland, to compete for the chance to play in USQC 10. Quidditch matches will be played at Fruitland Recreational Park.
South Regional Championship
The South Regional Championship will be held at the location of USQC 9, Palmetto Health Fields at Saluda Shoals Park in Columbia, South Carolina. Teams will play in the new year, February 11-12.
Southwest Regional Championship
On February 18-19, the Southwest Regional Championship will be held at Veterans Park and Athletic Complex. This complex is located in Bryan-College Station, Texas, home of Texas A&M University.
West Regional Championship
Qualifying Quidditch teams will compete in Peoria, Arizona, for limited spots in USQC 10 on February 25 and 26. Matches will be played at Pioneer Community Park.
Northwest Regional Championship
The last regional championship of the season will be on March 4 and 5 in Kennewick, Washington. The matches will be played at Columbia Park, which is located along the Columbia River.
US Quidditch Cup 10
The event that all the regional championships lead up to, US Quidditch Cup 10, will be held in Kissimmee, Florida, on April 8 and 9, 2017. The 60 qualifying teams will compete over the weekend at Austin-Tindall Park. Tickets will go live for this event on the first of November. Since it is the tenth anniversary of Quidditch National Championships, USQ promises a celebration with "kidditch," a fan festival, over 150 games, and more.
US Quidditch has done a wonderful job the past 11 years of making Quidditch such a fun and inclusive sport for all. Are there any events you are looking forward to attending? Let us know in the comments below!