RUMOR: Wizarding World of Harry Potter Night Show?
On December 24, Screamscape enticed Muggles and wizards alike with the rumor of a Wizarding World of Harry Potter (WWoHP) nighttime show in Hogsmeade.
The WWoHP Hollywood had its VIP opening night on April 5, 2016. Both celebrities and fans had the opportunity to watch a magical show full of live music courtesy of John Williams leading the LA Philharmonic. Fireworks and spectacular special effects projected onto and around the castle accompanied the music. To see it for yourself, watch the video below.
More evidence supporting this rumor is the fact that since October, many trees that had been separating the two parks, Hogsmeade and Diagon Alley, were chopped down. This provides the castle with more space for projections and special effects.
While it is unconfirmed whether or not a Harry Potter nighttime show will become a regular event at the park, it is still a fun idea to fantasize. I thought of a few ideas of what exactly the show could entail.
House Cup Celebration

Lots of the special effects during the VIP opening were related to the four different Houses at Hogwarts. We saw the different colors and mascots incorporated into the presentation. For the rumored show, each night could feature a different House, celebrating with fireworks, music, and special effects themed toward the particular House. While the fireworks probably wouldn't be as magical as Fred and George's, from what we've seen so far, they are still a sight to behold.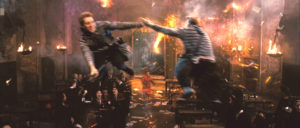 Wrock
Wizard rock (wrock) has been gaining popularity for the past few years. There are many bands inspired by Harry Potter, including the Parselmouths, Harry and the Potters, and Tonks and the Aurors. It would be incredible if music from these bands – and more – could be played while special effects were projected on the castle in time to the music. Hopefully, the show could be as exciting as the Weird Sisters performance at the Yule Ball!

Mascot Display
The idea for this one came to me by thinking about the exhibition of mascots during the Quidditch World Cup that Harry attends in Goblet of Fire. Different creatures or magical beings could be represented, which could also tie in the magical creatures from Fantastic Beasts and Where to Find Them. As long as the Veela stay away, this could be a successful show!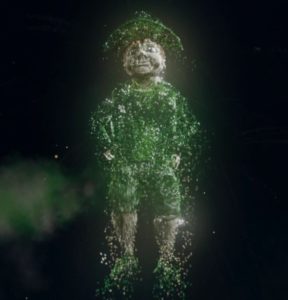 Do you think that the rumors of a nighttime show at WWoHP are true? What would you like to see in it if it is true? Let us know in the comments below!