MuggleNet's 2016 Year in Review: Goodbye Alan Rickman, Hello Newt Scamander
By all accounts, this year's got a lot to answer for. Foremost for many Potter fans, of course, was the loss of our beloved Alan Rickman in January. However dark the year might have been in some ways, we also want to acknowledge the bright moments, of which there have been many. We learned about Ilvermorny (even if it will never overtake Hogwarts in our hearts). Emma Watson launched her online book club, Our Shared Shelf. The second installment of the gorgeous illustrated editions was released. And that's just for starters.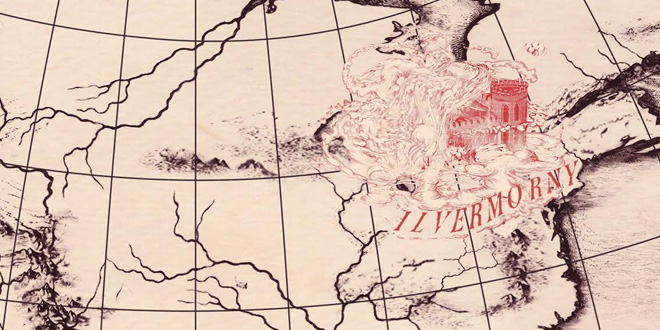 Of course, the two events vying for the title of "Biggest News of the Year" are the release of Harry Potter and the Cursed Child and that of Fantastic Beasts and Where to Find Them. Previews of Cursed Child first began early in the summer, with fans doing their best to both "Keep the Secrets" and express their enthusiasm for the show. The thousands of fans who wouldn't be able to make it to see the play live were finally able to join the conversation on July 31, when the script was published in book form. We relived the midnight book releases of years past while telling all our friends why this wasn't "a new Harry Potter book." Canon debates got heated. In short, we had a lot of feelings.
But we barely had time to process our head-canons for Albus and Scorpius before Newt Scamander burst onto the scene in November. Just weeks before the film's release, we got to reveal that we visited the set of Fantastic Beasts,, and were thrilled to share with fans all we saw there. In October, the announcement that there would be five Fantastic Beasts films, rather than three, sent fans into a frenzy – as did the revelation that the rise of Grindelwald and his defeat by Dumbledore would be a key element in the films. Soon enough, it was time for the film's release, and we attended midnight screenings in droves, dressed in our best wizarding attire.
You can read about all of our most memorable moments of 2016 right here. If 2016 offered a lot of heartache, we here at MuggleNet got a little relief in a resurgence of all things Potter – and we hope you did too. As we close 2016 and move into 2017, remember that love is the most powerful magic of all.
Happy New Year, dear readers.