Watch Rupert Grint in New "Snatch" Trailer!
A while back, we posted some pictures of Rupert Grint on set in Manchester, filming a new TV series, Snatch. Now, as the release date for the series approaches, we've got our first official glimpse at the series with the release of a poster and a trailer.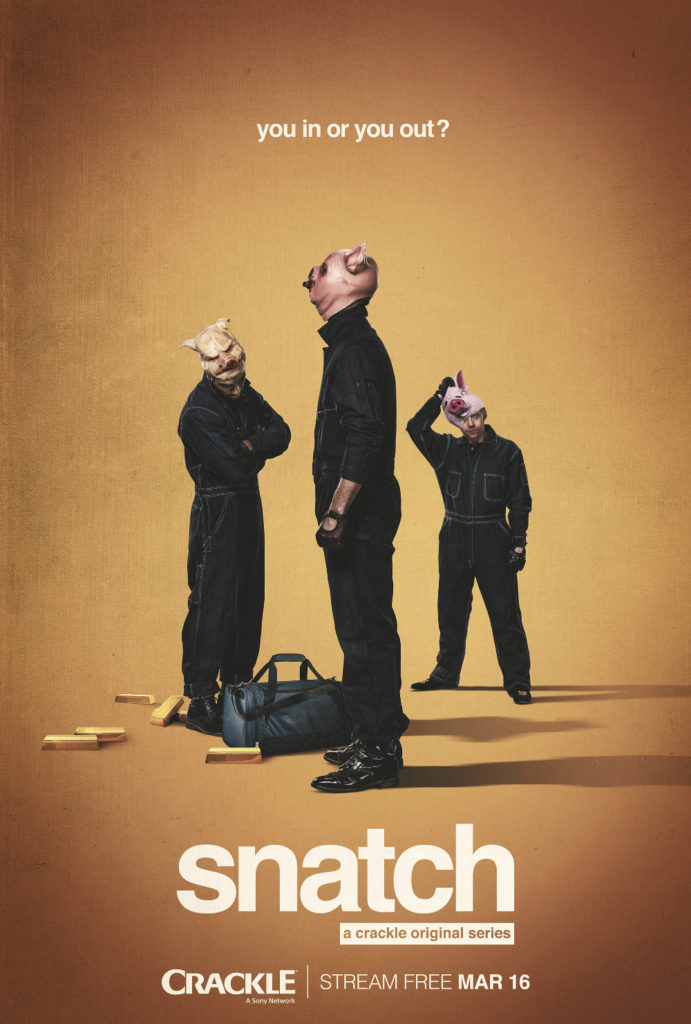 The series is an adaptation of Guy Ritchie's 2000 film and stars Rupert as Charlie Cavendish. Here's some more about the series.
Snatch" centers on a group of twenty-something, up[-]and[-]coming hustlers who stumble upon a truck load [sic] of stolen gold bullion and are suddenly thrust into the high-stakes world of organized crime. The boys must quickly learn to navigate the treacherous waters of London's underworld as rogue cops, gypsy fighters, international mobsters and local villains descend.
In the trailer, which you can see below, you can get a taste of what to expect from the upcoming Sony series and the role that Rupert will be playing.
The series will be available to stream on Crackle TV from March 16. Will you be watching? Let us know in the comments what you think of the trailer!