In Memory of Alan Rickman and Severus Snape
January 14 marks the one-year anniversary of Alan Rickman's journey through the veil. Back in August of 2015, Rickman suffered a small stroke. That led to the discovery of terminal pancreatic cancer, which he kept secret from everyone outside of his closest friends. He passed away in London a year ago at the age of 69.
Rickman's life was one of great adventure and success. He started his acting career in 1978 with the BBC Television Shakespeare adaptation of Romeo and Juliet. From then until 2001, he had a few big hits, including roles in Die Hard and Galaxy Quest, but none paralleled the triumph of J.K. Rowling's Harry Potter films. He played the key role of Severus Snape throughout all eight movies.
No one could have done a better job portraying the dark Potions professor. Rickman's perfect voice, combined with his dramatic persona, helped Snape steal the hearts of people all over the world. After ten years of depicting Dumbledore's double agent, Rickman went on to act in a few more films, ending with Tim Burton's Alice Through the Looking Glass. The film was released posthumously, so his part as Absolem the Caterpillar was our last glimpse of this wonderful person.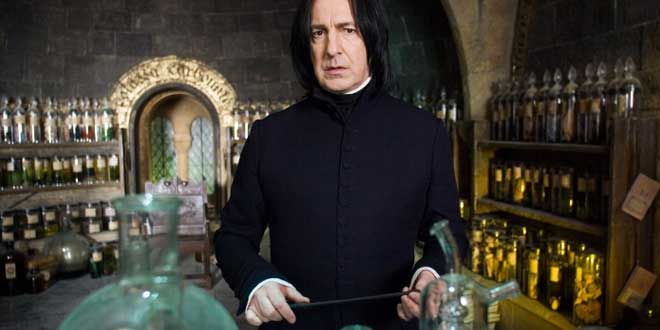 Pottermore recently put out a feature on why Snape was always the unsung hero of the Potter franchise, which is surely in memory of the man whose life was often defined by that character. The humorous approach to Snape's time at Hogwarts with Harry is a great way to honor the man behind him.
As Potions [M]aster, Snape kindly helped out Lupin – a werewolf. Of course, when he had to take over Lupin's lesson, he may have accidentally taught his class how to spot a werewolf, but that was a complete coincidence.
Severus Snape was one of the biggest enigmas of the series up until the very end. Every time you blinked, it seemed as if he switched sides. Moments like Harry Potter's first Quidditch game and Dumbledore's final moments left Rowling's audience baffled as to whether they should love Snape or hate him. This style of anti-hero has been an influence on the rest of the film and literature community and changed Snape from just another character into a three-dimensional oddball.
Cometh the hour, cometh the Severus. Upon Dumbledore's request, Snape ended the story by embarking on a dangerous, top-secret mission: to once again join the Death Eaters, and become a double agent.
Professor Snape also played a big part in morphing Harry from an abused boy into a brave man. Harry came into the wizarding world a stranger to the dangers and responsibilities he would have to face. Snape became a villain to Harry, helping him prepare for the trouble he would face with Voldemort. At the same time, he was a guardian of the child of the woman he loved and the man he despised.
Without Snape, Harry would have been left unprepared and unprotected from the grasp of You-Know-Who. Having his son's namesake be Hogwarts's most complicated headmaster was the least Harry could have done to repay him.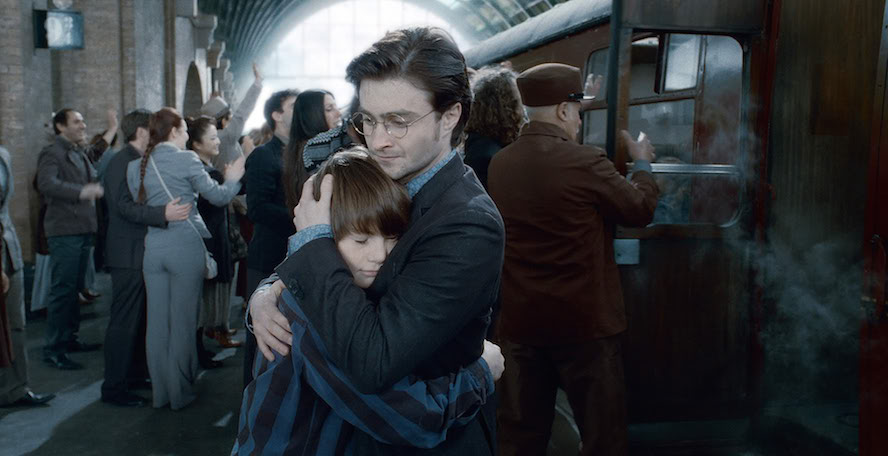 [Snape] aided Harry multiple times throughout the year: giving Dolores Umbridge fake Veritaserum; lying that he had run out of it when pressed for more; passing on Harry's message about [Sirius's] capture to the Order of the Phoenix and therefore deducing that he had walked into a trap at the Ministry. Despite all his efforts, everyone still thought he was the worst.
Snape, of course, did have his misgivings. He refused to get over the fact that the person he loved did not reciprocate the same feelings, and he was possibly a bit too hard on Harry at times. When it came down to it, though, Severus Snape was just a person who had been handed all the wrong cards and had to make the best of it. He did a pretty nice job considering what he had to work with.
Right when the Half-Blood Prince's life had a chance to take shape again, he was killed by Voldemort in the Battle of Hogwarts. It would have been fascinating to see where he could have gone and what things he could have done in a post–Death Eater life, but he never had the chance.
Alan Rickman's story took a similar ending. Rickman still had places to go and things to do, but the Dark Lord of the Muggle world had its way. If it were not for the cancer that he had to face, there is no telling what he could have still done with his life.
Rest in peace, Alan Rickman.