How "Friends" Characters Break the Hogwarts House Stereotypes – Part 2
Recently, we looked at which Hogwarts Houses Ross, Monica, and Phoebe (from the sitcom Friends) would have been Sorted into if they had gone to the school of witchcraft and wizardry. Today, we'll try to predict which color of robes the remaining three characters would've donned.
Rachel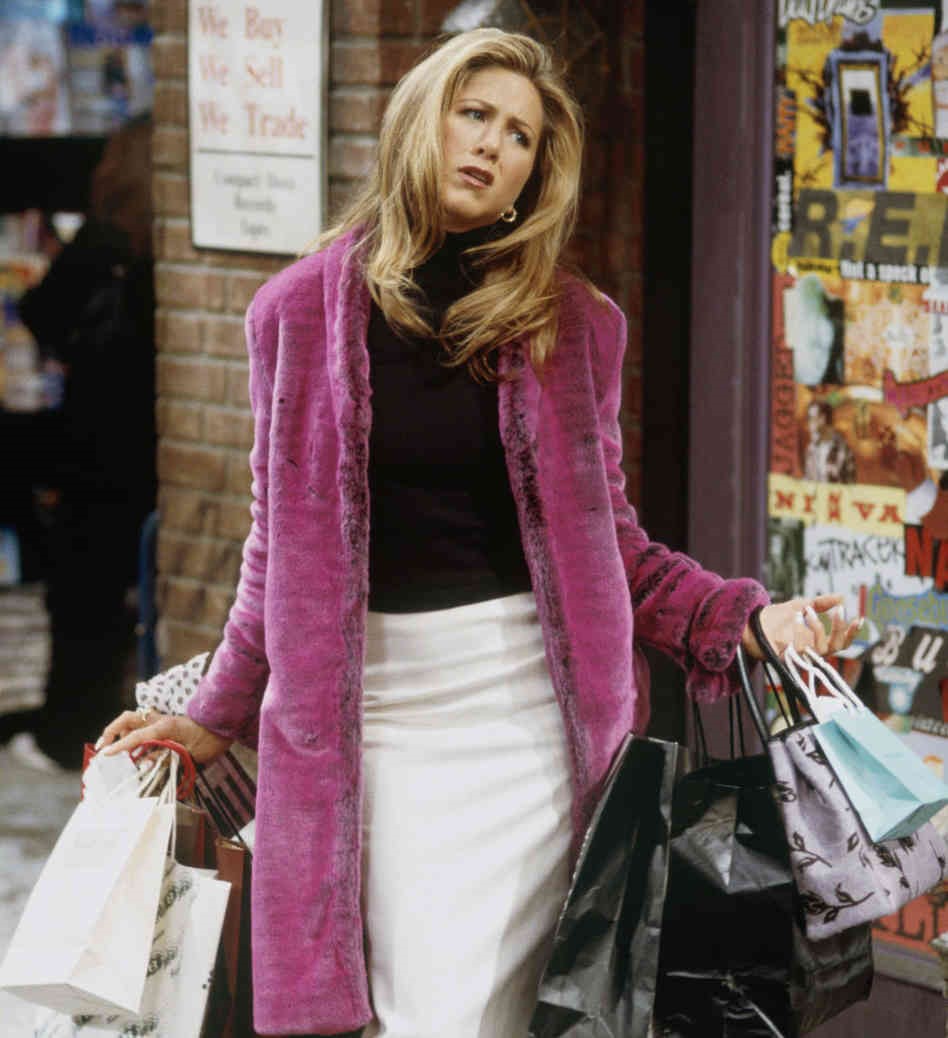 Rachel Green was hard to Sort. She is equal parts peppy and mope, naïve and intelligent. She had been fairly sheltered as a child. Her parents were very wealthy, so she didn't understand the more grueling parts of outside life. Once she ran away from her to be husband at the altar, she went through some serious changes and became stronger because of them.
Verdict: Gryffindor
This is one of the few Sortings that Bella and I agree on. I feel she put it extremely well in her article:
In the end, I think it would be safe to place Rachel into Gryffindor. She has a kind of Lavender Brown vibe about her, and she does show bravery in the very first episode when she runs away from her own wedding and her father's money so that she can live her own life as the hat she's always wanted to be instead of the shoe that everyone expects.
Rachel isn't close to being the typical Gryffindor. She isn't necessarily arrogant, and she tends to avoid reckless heroics. When you boil down the House to its simplest properties, though, she fits the brave and daring nature well.
Joey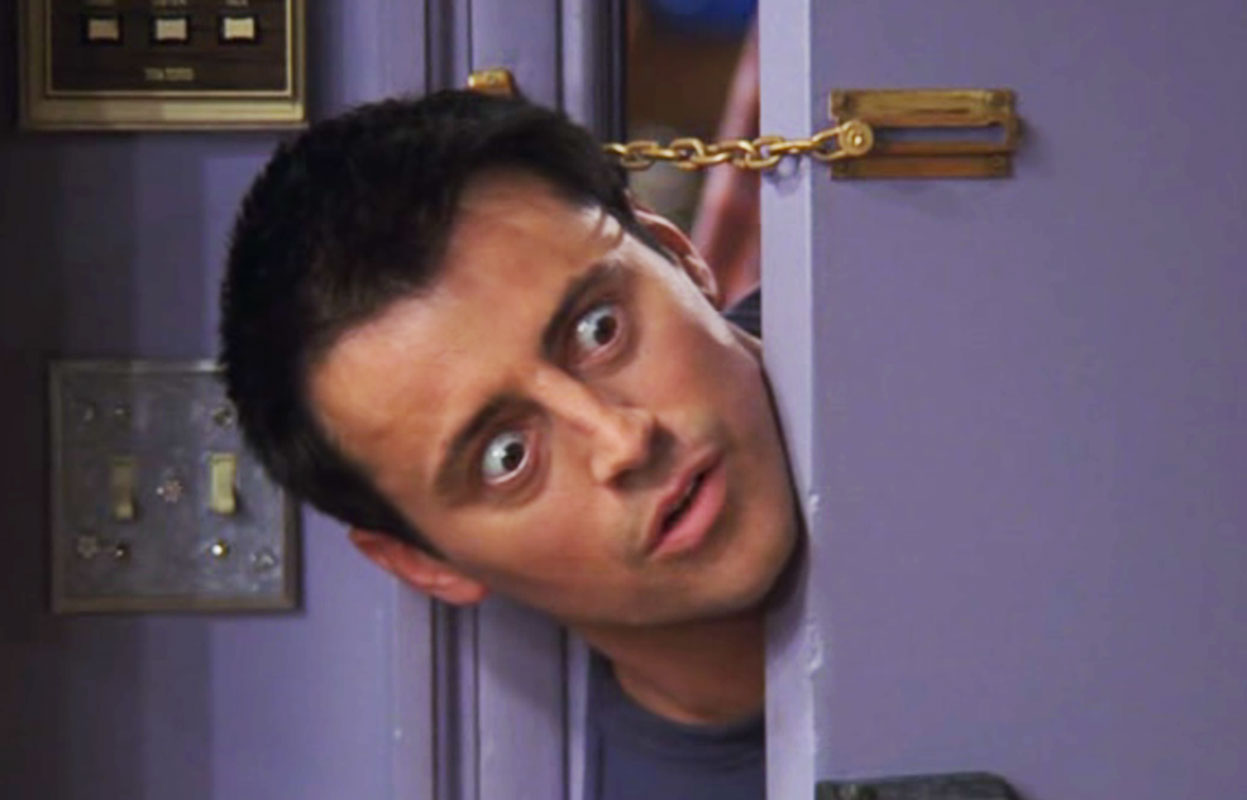 Joey Tribbiani is the "womanizer" of the group. What he might lack in conventional wisdom, he makes up for in confidence. He is never afraid to walk up and ask for a stranger's number.
Verdict: Gryffindor
This one seemed pretty cut and dry to me. He isn't the naturally talented, above-average-grade Harry Potter or Charlie Weasley figure, but such a high sense of self-worth and bravery can't be overlooked. He's also the first one to defend his friends. No matter the circumstances, he always had their backs. Hufflepuff wouldn't have been a bad choice, but I think he'd be walking down to join Rachel in the Great Hall.
Chandler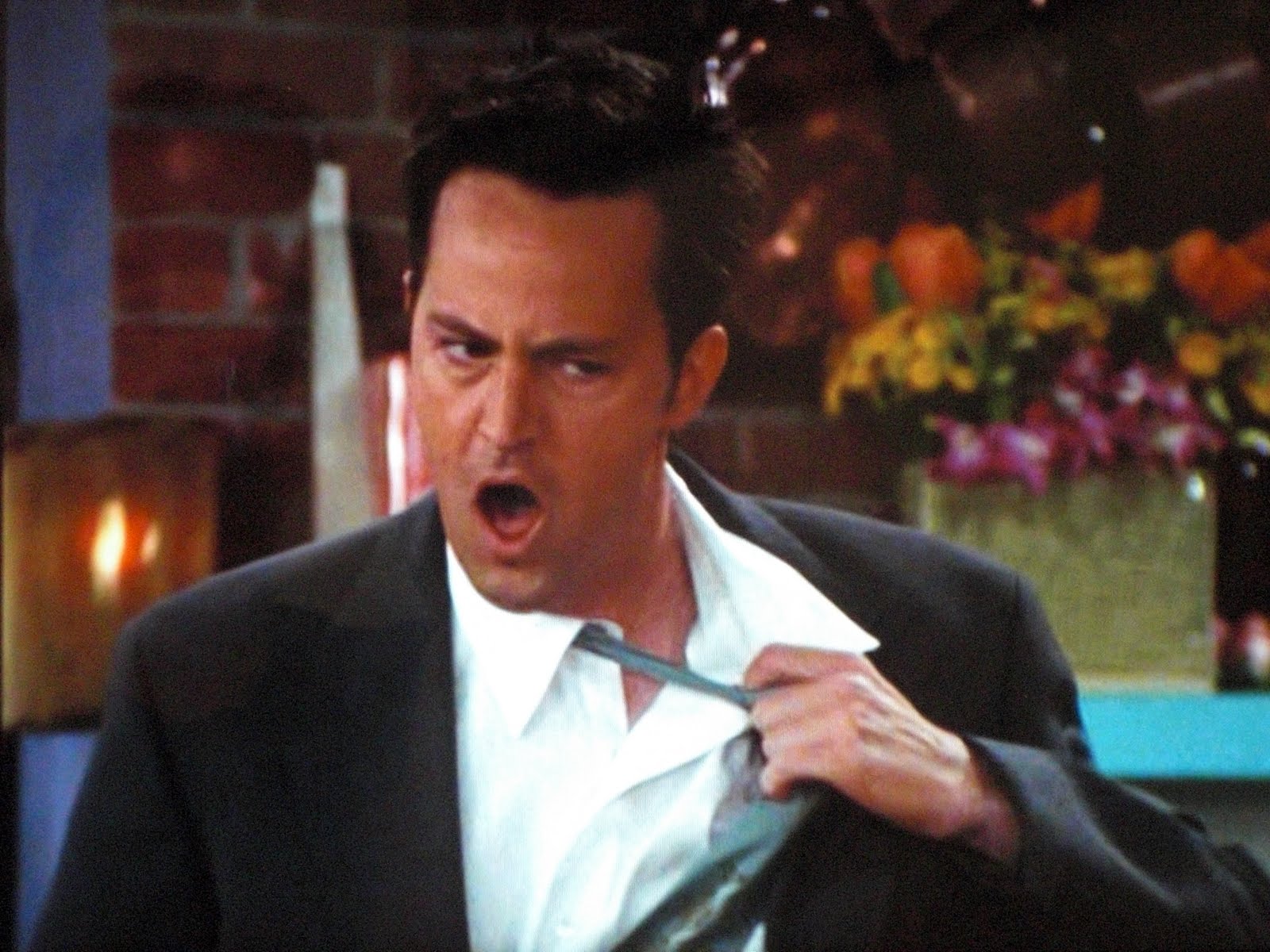 Chandler Bing practically spent his whole time on screen cracking jokes. (Could he BE any funnier?) His sarcasm was a facade of sorts, though, for his insecurities. Not happy with himself, Chandler devoted himself to making people laugh and avoiding things of substance.
He didn't have much luck in relationships and had atypical challenges as a youth. In spite of all this, he still stays mostly buoyant.
Verdict: Hufflepuff
In a similar fashion to Phoebe, Chandler's humor keeps him from becoming the next Mr. Heckles. His strong desire to love and be loved is also fitting for a Hufflepuff. I could've seen him becoming the next Neville in Gryffindor, and Bella had him going to Slytherin, but I think the House of the badger is right where he needs to be.
Since these all are just my opinion, where did I go wrong? What would you have done differently?