Rupert Grint, Tom Felton Invited to Join Academy of Motion Picture Arts and Sciences
Two more of the Harry Potter series' starring young actors have been invited to join the Academy of Motion Picture Arts and Sciences this year: Rupert Grint and Tom Felton. They will join Daniel Radcliffe, who was invited in 2015, and Emma Watson, who was invited in 2016.
Other Potter actors on this year's list are Warwick Davis (Professor Flitwick/Griphook), Domnhall Gleeson (Bill Weasley), Ciarán Hinds (Aberforth Dumbledore), and Rade Šerbedžija (Gregorovitch), along with Fantastic Beasts actor Zoë Kravitz (Leta Lestrange). Fantastic Beasts star Eddie Redmayne was also invited in 2015, following his Best Actor win for The Theory of Everything.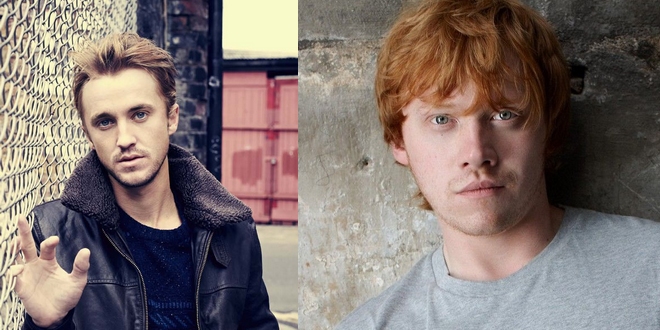 Meanwhile, Fantastic Beasts and Where to Find Them crew members Fae Hammond and Nordin Rahhali were invited to the Makeup Artists and Hairstylists branch and the Visual Effects branch, respectively.
The Academy has invited a record 744 new members this year, surpassing last year's record of 683, as part of its ongoing effort to diversify its membership.
The announcement graphic touted a 359% increase in women invitees from 2015 to 2017, with this year's class made up of 39% women, as well as a 331% increase from 2015 to 2017 in invitees of color, this year's class being made up of 30% people of color. Seven of the Academy's 17 branches, including the Actors branch, even invited more women than men.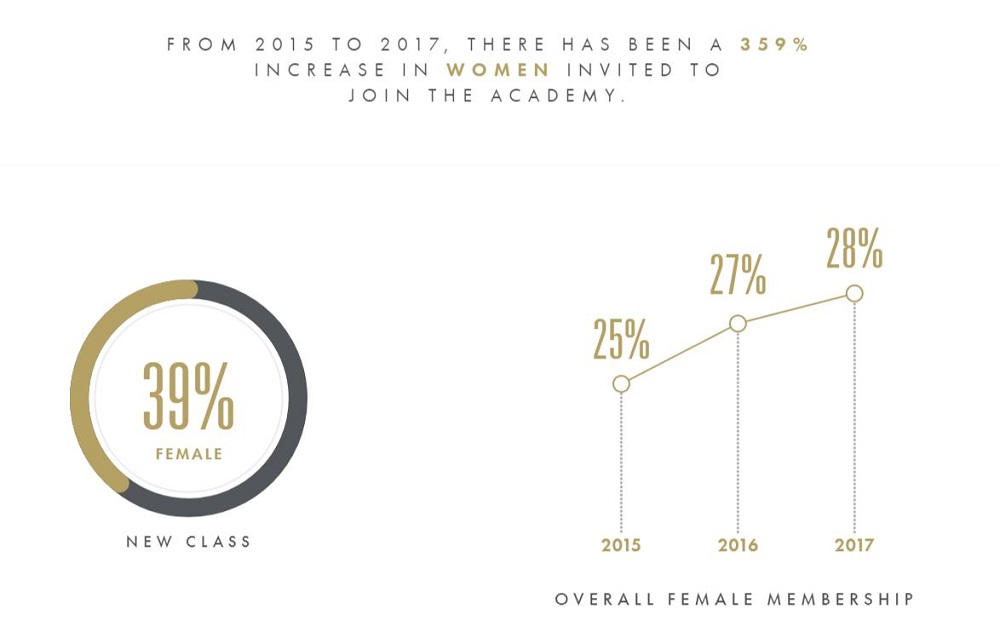 And while 30% and 39% may not sound like much, it surely takes time to add new voices to an industry dominated by white men, so we applaud the Academy for its action, even as we hope to see more diversity in Fantastic Beasts.
The announcement also included a statement from Academy president Cheryl Boone Isaacs, herself a woman of color, who is coming to the end of her four one-year terms:
We're proud to invite our newest class to the Academy. The entire motion picture community is what we make of it. It's up to all of us to ensure that new faces and voices are seen and heard, and to take a shot on the next generation the way someone took a shot on each of us.
Congratulations to all the soon-to-be Academy members!
You can see the full list of invitees here.