UPDATED: Dive into the World of Wands with New Book from Insight Editions!
UPDATE (April 2, 2020):
Almost three years after its initial publication, Insight Editions will soon be releasing Harry Potter: The Wand Collection in paperback.
Available on May 12, the paperback edition will retail for $19.99 and will give readers a behind-the-scenes look at the wand creators for the Potter movies. The hardback edition was well received by fans, and Entertainment Weekly labeled it as something "every Hogwarts fan needs."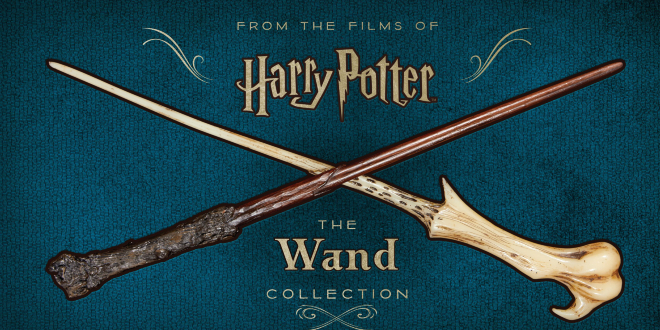 The paperback edition of Harry Potter: The Wand Collection is not yet available for preorder but will be available from the Insight Editions website, Amazon, and other book retailers.
While you are waiting for this book to hit the shelves, why not check out all the other magical Insight Editions products?
—
Wands are, perhaps, one of the most fascinating things in the Potter universe. As Ollivander himself once said, "It's really the wand that chooses the wizard, of course." However, they are also one of the most mysterious. Lucky for us, Insight Editions is publishing a brand new book on the wands of the wizarding world: Harry Potter: The Wand Collection.
The book is a guide of sorts into the different types of wands and the wizards and witches who wield them. Not only that, but it also features inside looks into the wands from the concept artists and prop makers who created each iconic piece for the films.
Each wand is provided a detailed profile, including high-def photos, statistics, filmmaking secrets, and more!
The book is currently available for pre-order through Amazon and will be released on November 14, 2017.
Check out the gallery and press release below for a sneak peek into Harry Potter: The Wand Collection!
Will you be pre-ordering the book to add to your collection? Let us know in the comments below!