MYTHTERY: Fluffy Was Sent to Greece After "Sorcerer's Stone"
Mythtery
Fluffy was returned to Greece after guarding the trap door.
---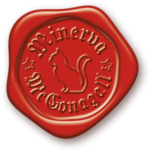 Evidence
What ever happened to Fluffy after he was done guarding the trap door? Was he released into the forest, was he sent back to Greece, or did something else happen?
Pull up a stiff-backed chair, have a biscuit, and let us give you the facts.
We all know that Fluffy strongly resembles Cerberus, one of the many Greek mythological creatures, who guards the gate to the underworld. Naturally, it would make sense that he would be sent back to the area that he so closely relates to. However, we do also know how Hagrid is with his pets. If he wanted to keep a baby dragon in his wooden hut, surely he would want to keep Fluffy close as well. The HP Lexicon states that after Harry Potter and the Sorcerer's Stone Fluffy was repatriated to Greece by Dumbledore. This quote from Rowling should set the record straight:
.@EmyBemy2 He was repatriated to Greece. Dumbledore liked to put Hagrid's more foolish acquisitions back where they belong – not the forest.

— J.K. Rowling (@jk_rowling) February 6, 2015
– Myth Managed
Don't agree with our rating? How would you classify this story? Find out more or give us feedback here.