"Harry Potter and the Cursed Child" Lands Ten Outer Critics Circle Award Nominations
With all the buzz surrounding the Broadway premiere of Harry Potter and the Cursed Child, it's no surprise that the highly anticipated production would catch the attention of the theater community. The play had already broken Broadway's highest-grossing production record before it even had a chance to open, and more tickets went on sale right after opening day. All of the excitement regarding Cursed Child's opening on Broadway is probably why it seems natural to see that it has been nominated for ten Outer Critics Circle Awards.
The Outer Critics Circle is an organization that covers New York theater happenings to outside media. This includes out-of-town newspapers and national publications. It just released its list of nominees for the 2017–2018 season, which you can see here. For an exclusive look at the Cursed Child nominations, keep scrolling!
We here at MuggleNet are very pleased (and not going to lie, feeling downright proud) to announce that among the ten awards Cursed Child has been nominated for, Outstanding New Broadway Play was one of the categories!!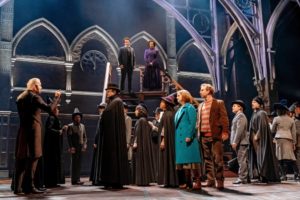 Imogen Heap was nominated for Outstanding New Score.
John Tiffany was nominated for Outstanding Director of a Play.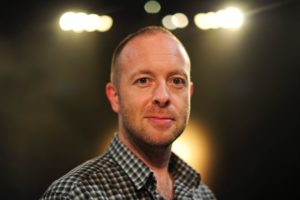 Steven Hogget was nominated for Outstanding Choreographer.
Christine Jones was nominated for Outstanding Set Design.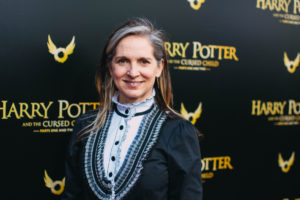 Katrina Lindsay was nominated for Outstanding Costume Design.
Neil Austin was nominated for Outstanding Lighting Design.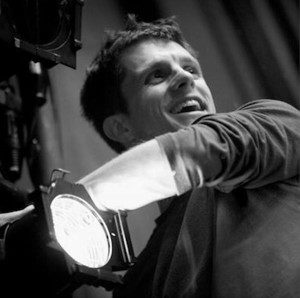 Finn Ross and Ash Woodward were nominated for Outstanding Projection Design.
Gareth Fry was nominated for Outstanding Sound Design.
And last, but not least, Anthony Boyle was nominated for Outstanding Featured Actor in a Play.
Spongebob Squarepants is in the lead with 11 nominations, while My Fair Lady follows closely behind Cursed Child with nine.
Don't forget to stay posted with MuggleNet! The winners will be announced Monday, May 7, 2018.
Do you think Cursed Child can sweep the floor like it did with the Olivier Awards last year in London? Let us know in the comments below!