"IGN" Releases Exclusive "Crimes of Grindelwald" Photo Featuring New Character Yusuf Kama!
The Fantastic Beasts: The Crimes of Grindelwald news just keeps on coming! So far, we've seen a mysterious photo of Newt Scamander and his case, the first look at young Newt, and exclusive footage from Sky. Now, IGN has released an exclusive new photo featuring a new character for this installment, Yusuf Kama!
The photo shows Jacob and Newt in what looks to be an intense conversation with Yusuf Kama (played by William Nadylam).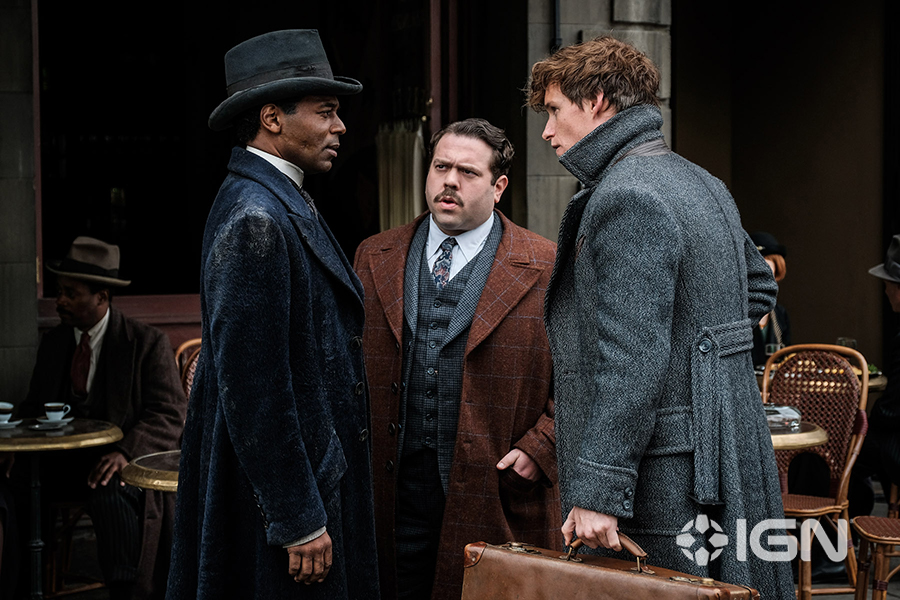 We still don't know much about Yusuf, who has been described only as "a wizard" so far, but this photo suggests that he might have an important part to play. What could Jacob, Newt, and Yusuf be discussing in this photo? From their expressions, it certainly looks to be something serious!
Additionally, the characters are standing outside a café. We know that a large part of Crimes of Grindelwald takes place in Paris – is this photo a glimpse at 1920s Parisian cafe? Are the people in the café wizards or Non-Magiques? We can't wait to find out!