Events Roundup: Cocktails with MinaLima, "Potter" Cast Meet and Greet, and Other Magical Events
The summer months in the Northern Hemisphere may be wrapping up soon, but the Harry Potter events are still going strong! With most children heading back to school near the end of August, this may be your last chance to squeeze some wizardry fun into your summer! Check out some of August's Potter events to see if there's anything magical happening this month near you!
No Hogwarts Letter, No Problem
The School of Witchcraft and Wizardry is accepting new students this August for a weekend of magical Harry Potter–themed fun! Those who received their acceptance letter will have the opportunity to attend the school, cosplay, see large Harry Potter props for photo opportunities, play Quidditch, practice dueling, enjoy wizard food and drinks, and even meet some of the cast from the films!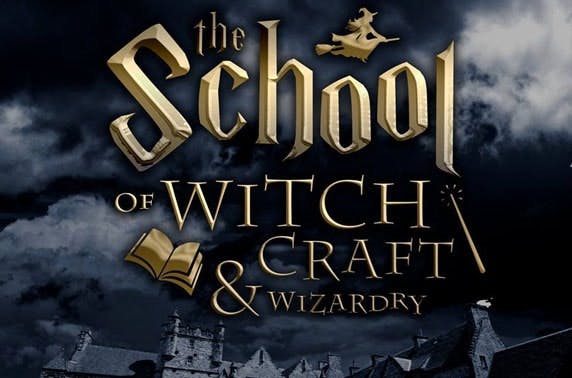 There are three types of tickets available for the event. Grounds tickets include entry to the school grounds only. Around the grounds, guests will be able to see giant replicas of props from the movies for fun photo opportunities, including the flying Ford Anglia, Platform 9 3/4, and Honeydukes Sweet Shop. You can also play Quidditch and other games, practice your wand dueling skills, and partake in Q&A sessions. The lesser-known wizarding restaurant bar, the Two Broomsticks, will offer a butterbeer-style drink with additional refreshments being sold at other food stalls and a licensed bar. Guests are encouraged to come in costume, and the best ones may even win a prize! Throughout the event, there will be live entertainment, including stage shows and a House Cup challenge.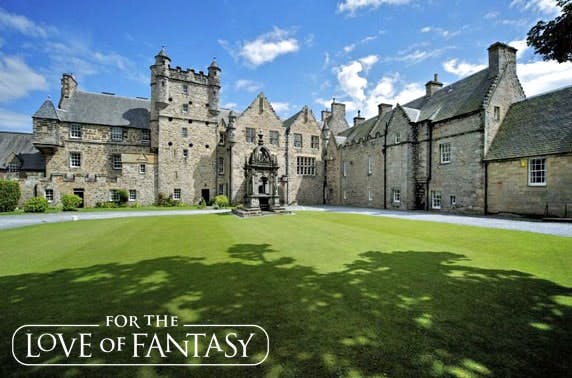 An optional upgrade to a Grounds and School ticket includes additional wizarding fun, such as getting sorted, attending wizarding classes, and the opportunity to meet actors from the movies. The special guests stated to be attending include Josh Herdman (Gregory Goyle), Stanislav Yanevski (Viktor Krum), and Sean Biggerstaff (Oliver Wood).
There is also a VIP ticket option that includes a goody bag, containing a Chocolate Frog and butterbeer, as well as early entry from a special queue at 9:30 a.m. The special guest actors will escort VIP ticket holders into the school for photo opportunities before the rest of the guests arrive.
The event takes place August 3–5 at Loretto School Pinkie Campus in Musselburgh, Edinburgh. Grounds tickets cost just £9 (about $12 USD), Grounds and School tickets are £24 (about $31 USD), and VIP tickets cost £49 (about $64 USD). Gates open at 10:00 a.m. for those without a VIP ticket, and the event lasts all day. For more information and to buy your tickets, click here.
It's Fun to Be at the Y-M-C-A
If you thought the Harry Potter movies couldn't get any better, you were wrong. At this YMCA event, you can combine two of your favorite activities together and watch the movies while in the swimming pool! Don't worry, the giant squid was not invited. The YMCA of Janesville in Wisconsin is hosting a Hogwarts-style Flick 'N' Float on August 3. Guests should bring their own transparent rafts and inner tubes to enjoy one of the Harry Potter films along with other fun wizarding activities.
Starting at 4:30 p.m., guests can make their own wands, and the poolside movie follows at 5:30 p.m. After the film ends, there will be refreshments served until 9:00 p.m. Tickets are $3 for members and $6 for non-members and must be bought in advance. Don't hesitate because the event caps off at 80 participants! You can visit the Janesville YMCA's website for more information.
MinaLima Monday
Miraphora Mina and Eduardo Lima are hosting an exclusive event at the House of MinaLima on August 6. The duo, who designed the graphics for both the Harry Potter and Fantastic Beasts films, will discuss insights on the incredible world of graphic design with guests. They will also be sharing personal stories about their career journey and offering advice to anyone who is interested in pursuing a job in graphic design.
All guests receive a cocktail upon arrival and a goody bag from MinaLima! Tickets cost £35 (about $45 USD) plus fees, and there are only 15 spots available for this special, exclusive event. You can find more information and buy your tickets online here.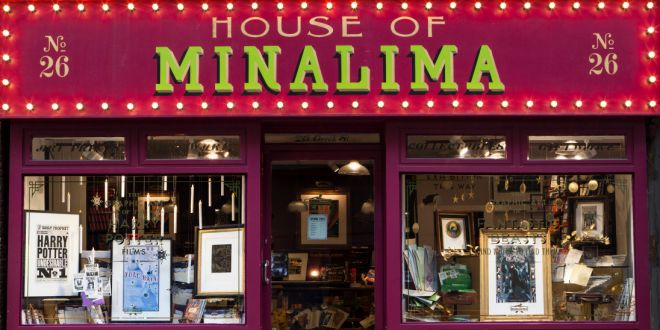 Magic Is in the Air in the Windy City
Expecto Bar Crawl is continuing to make its way around the United States with its next stop in Chicago! The magical bar crawl, hosted by EpicEventz, is taking place in Logan Square on August 18, from 3:00 to 9:00 p.m.
Tickets to the event cost $25 online and $35 cash only the day of the event. Tickets include entry into all the bars, themed drink specials, an exclusive souvenir beer stein, a wizard sorting lanyard, a wand, and other surprise gifts!
The only participating bar currently listed is Emporium, but there is a promise of more to come. Costumes are encouraged but not required! A portion of proceeds from the event will be donated to the National Multiple Sclerosis Society. You can find more information or purchase your tickets here. Keep checking back to see which new bars are added to the event. If you can't fly or take the Floo Network to Chicago this August, make sure to check out EpicEventz's other Expecto Bar Crawl events to see if one is coming to a city near you!