Go Back to Hogwarts with J.K. Rowling and the Cast and Crew of "Crimes of Grindelwald"!
On September 1, students will head back to Hogwarts, and they're not the only ones! J.K. Rowling and the cast and crew of Fantastic Beasts: The Crimes of Grindelwald discussed what it's like to go back to Hogwarts in a new featurette for Crimes of Grindelwald, the most anticipated movie of the fall.
"I loved going back to Hogwarts," said Rowling at the beginning of the video. "Of course I did."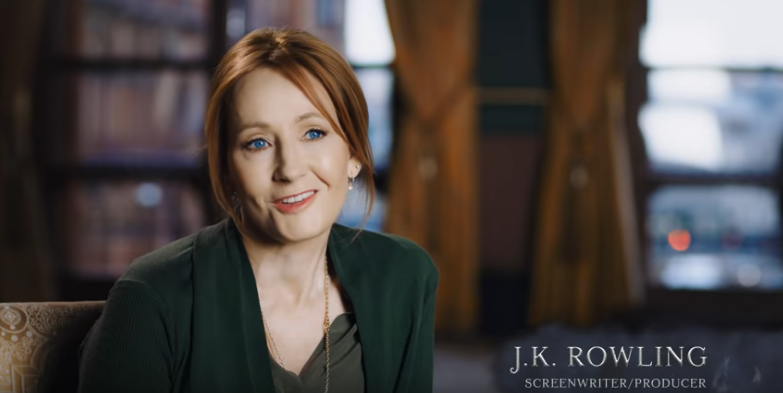 The featurette includes a few scenes we haven't seen before, like students running through the grounds and halls of Hogwarts.
Jude Law (Albus Dumbledore) talked about filming scenes at Hogwarts.
It was a slightly odd, out-of-body experience, because I'd watched [the 'Harry Potter' movies] with everyone else… You're in there doing it, but then you look back on it as yourself and realize how special it was.
"I felt quite sentimental going back to Hogwarts," said Rowling. Us too, Jo!
Eddie Redmayne (Newt Scamander) and Zöe Kravitz (Leta Lestrange) also appeared in the video. Check out the featurette below and stay tuned for more Fantastic Beasts news!