Rupert Grint Discusses "Sick Note" Season 2 and the Anxiety His Role Caused Him
Rupert Grint has played some very different characters from Ron Weasley in the last ten years, including Daniel Glass in Sick Note. Sick Note is currently in its second season on Sky One. Season 1 aired last year, and the second season was announced before the first had even premiered! Season 2 adds Lindsay Lohan as Katerina West, the daughter of Glass's boss, and more trouble for Grint's character, Daniel.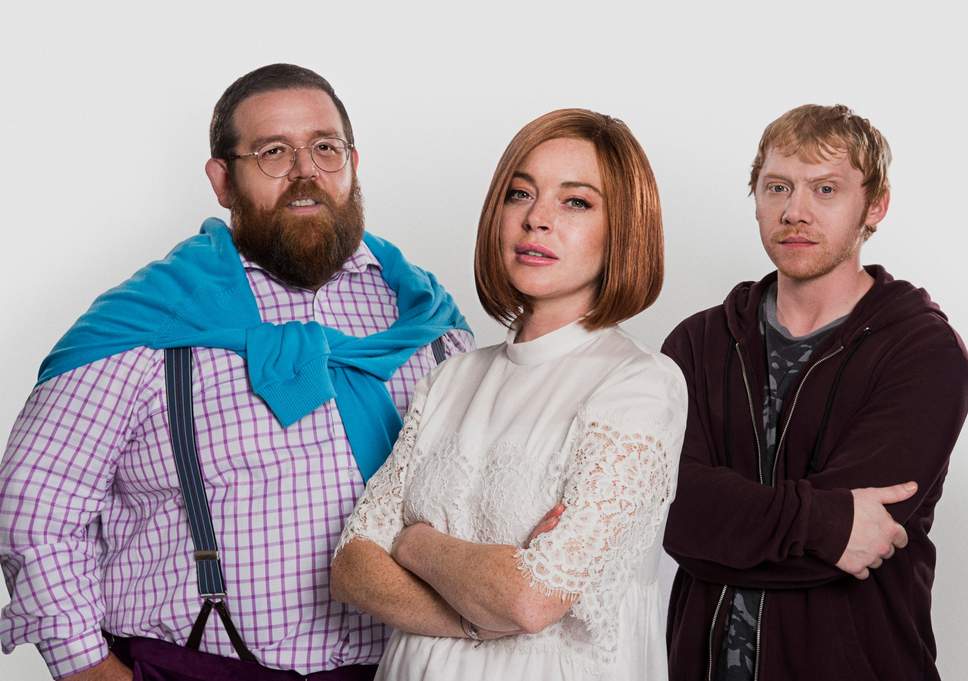 Rupert sat down with the Evening Standard to discuss his character and how it feels to play Daniel Glass, a man who is misdiagnosed with cancer but chooses to maintain the lie after he enjoys how others are treating him.
Rupert explained what drew him to this character and others like Daniel.
I'm finding it very interesting to get into more complicated minds that often make big mistakes and get tangled.
He also discussed how difficult it is for him to play Daniel Glass. The show is driven around the lies that Daniel is telling, and Rupert revealed that lying is a huge source of anxiety for him.
It's quite immersive, just being the character and being on set. It affected me more than anything I've done because lying is one of my triggers and I get very anxious.
Rupert found this role and others very interesting because of the darker complexities of the characters, "especially coming out of Harry Potter, which was, although it had its darker moments, quite warm."
We love seeing Rupert explore complicated characters, especially his Sick Note character, Daniel! You can catch Sick Note on Sky One Thursdays at 10:00 p.m. ET.