Get Tickets to "Puffs" During 48-Hour Flash Sale!
We at MuggleNet are pretty obsessed with Puffs, or: Seven Increasingly Eventful Years at a Certain School of Magic and Magic. The hilarious play is written by Matt Cox and focuses on background characters during a certain boy wizard's time at Hogwarts. The show recently came to the big screen and digital streaming, and it's currently being performed in New York City at New World Stages.
To celebrate a new year of Puffs performances, theatergoers can purchase tickets for as little as $17 starting Tuesday, January 8. The sale will only be held for 48 hours and will be valid for tickets to most performances between January 28 and February 14, as well as on February 25 and March 3.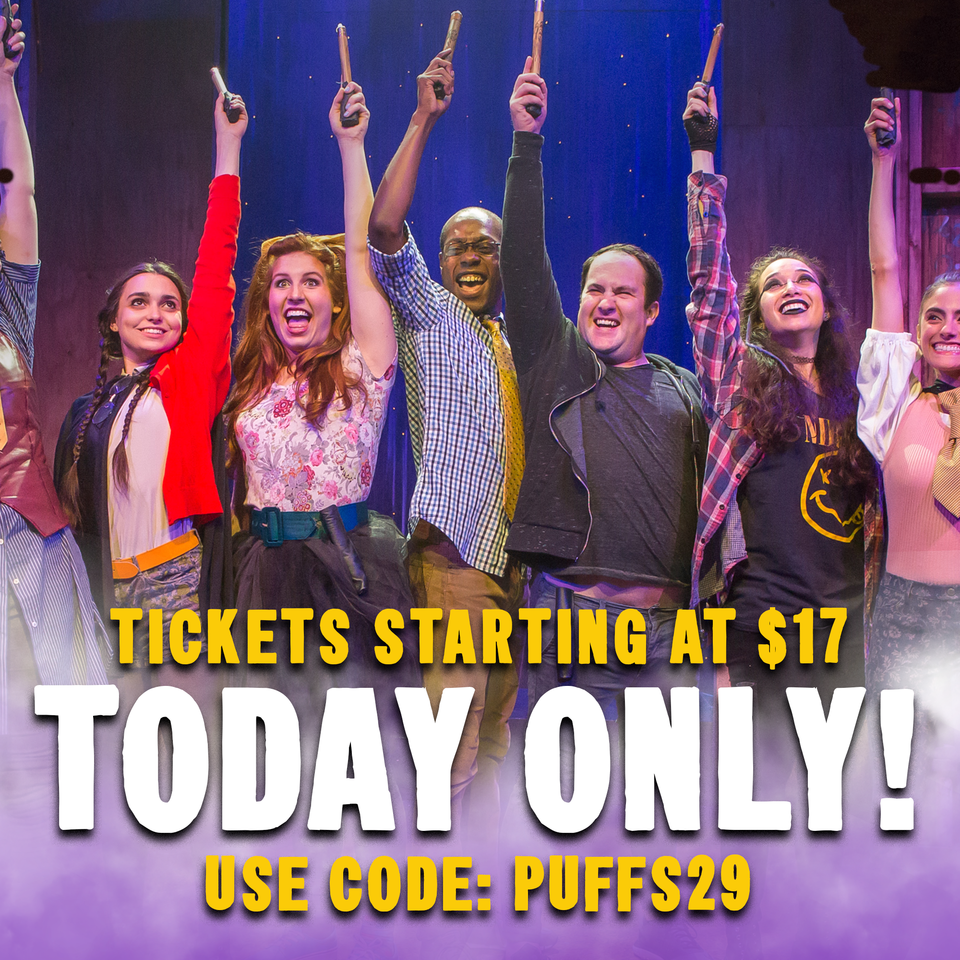 To purchase tickets, you can click here, or go to TelechargeOffers.com and enter code PUFFS29. We definitely recommend taking advantage of this great sale. Third or nothing!