Lace Up Your Sneakers and Raise Money for "Potter" Nonprofits with the Potterhead Running Club
Get ready to walk, jog, or run for Potterhead Running Club's second event of 2019! For this event, the Fanthropy Running Club has chosen to support three fellow Potter-inspired nonprofits with the brilliantly named "Slug Club Armchair to 5k."
Once registered for this virtual 5K, participants can complete the distance whenever, wherever, and in any way that suits them. As well as earning a themed finisher's medal featuring Professor Slughorn's "armchairimagus," participants will also be helping raise money for three Potter-friendly nonprofits, the Harry Potter Alliance, Transfiguring Adoption, and the Protego Foundation.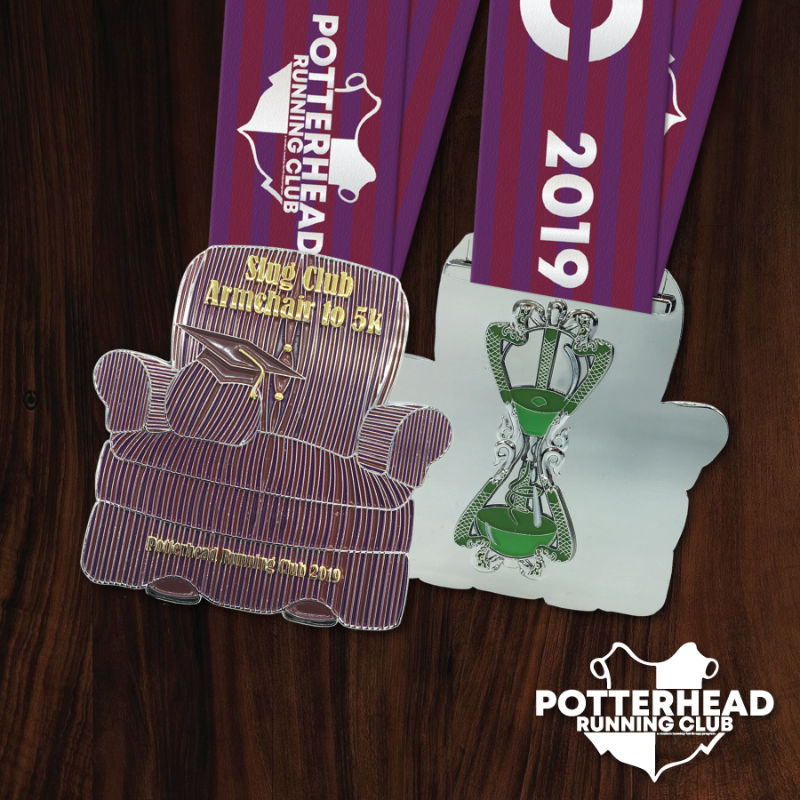 Each of these nonprofits uses the magic of Harry Potter to raise awareness of its cause. Transfiguring Adoption uses Harry Potter as a starting point to develop resources and tools to help foster and adopted children as well as their families. The Protego Foundation fights for animal rights in the Muggle world by drawing parallels with experiences of magical creatures in the wizarding world, and with a tagline that reads "turns fans into heroes," the Harry Potter Alliance's aim of turning fans into activists of positive change is clear.
Fans wanting to take part in the Slug Club Armchair to 5k must register before March 24. Registration costs $25 and includes a finisher's medal, a custom sublimated ribbon, and a personalized digital bib. To find out more information and to register, click here.