Start Your Engines! Midway Mayhem Releases Test Footage of Hagrid's Motorbike Adventure
Excitement surrounding Universal Orlando Resort's newest Wizarding World of Harry Potter attraction rose last week with the announcement of its name: Hagrid's Magical Creatures Motorbike Adventure. If that got your motor running, then get ready for your anticipation level to rise a few g's more. We've got test footage of one of the roller coaster's trains in action.
Daniel Leavelle, founder of Midway Mayhem, paid the resort a recent visit, during which he was able to obtain video and photos of several test runs. As an added bonus, the tarps concealing the ride's cars in most photos have been removed, allowing the motorbikes and their sidecars to fly free.
Though the cars aren't complete in terms of fine detail, the basic shapes can be clearly seen in a still photo captured as the train climbs a vertical spike before dropping down – backward.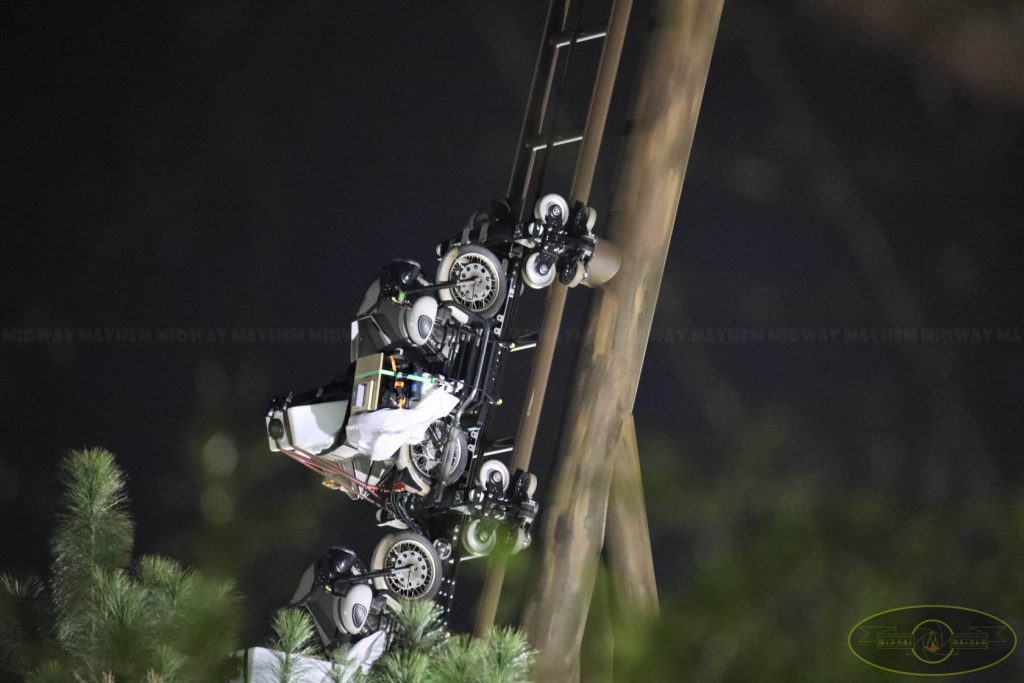 The topmost motorbike and sidecar have a data-recording device and a test dummy aboard. Leavelle was also able to capture the train speeding around a banked curve.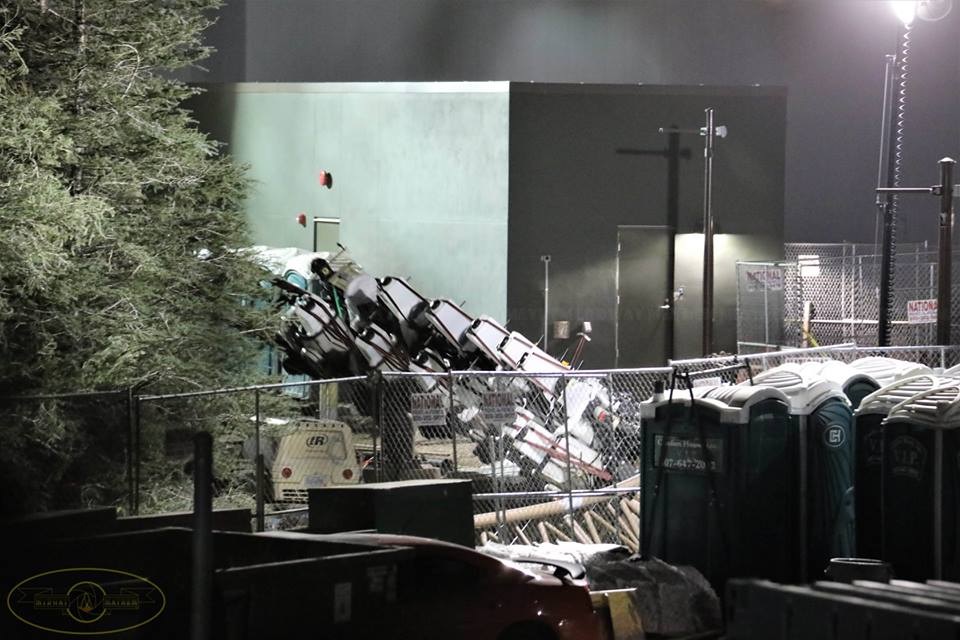 Photos posted to Midway Mayhem's Facebook page additionally include a great shot of the track making its way along a bridge before rising up toward the moss-covered ruins.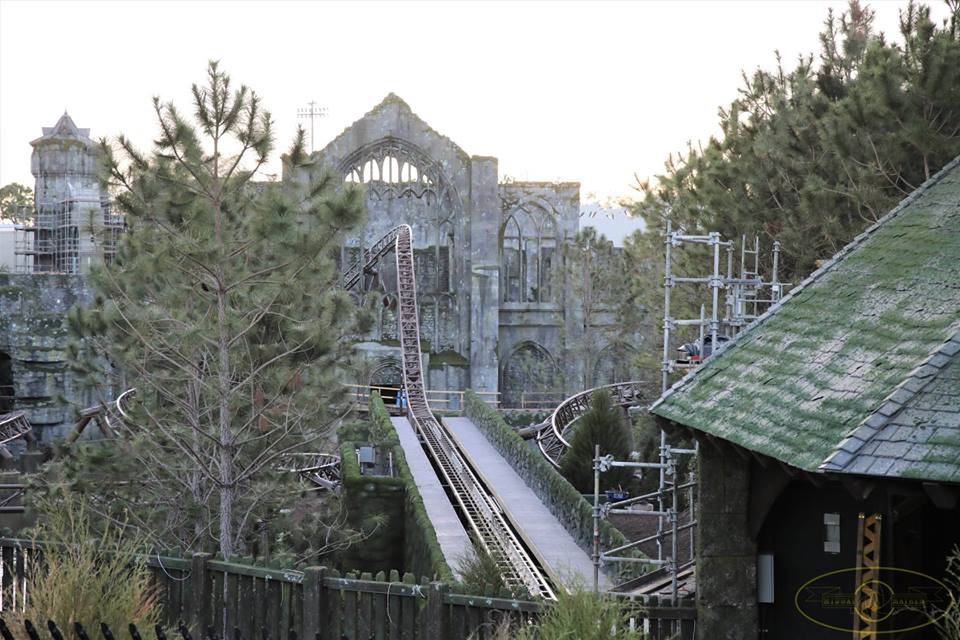 In the video footage of the test, Leavelle says that in the "couple of hours" he was there, around 15 to 20 runs were made using one train, though it is known the ride consists of multiple trains. You can view the video below, and let us know what you think in the comments! Hagrid's Magical Creatures Motorbike Adventure is set to open June 13 at Universal Orlando, and the resort has promised that additional details will be released in March.