Universal to Bring a Dark Arts Light Show to the Wizarding World Parks
Last year, Universal Orlando Resort gave us Hogwarts pride with its light show. This year, the show will be a little more sinister. The Wizarding Worlds at Universal Orlando Resort and Universal Studios Hollywood will feature a Dark Arts light projection experience.
The show, called "Dark Arts at Hogwarts Castle," will be "a powerful, original and breathtaking projection experience." Universal has promised a more dramatic and intense experience than any we've seen before.
As darkness falls on Hogwarts [C]astle, Dementors, Death Eaters and other unspeakable creatures from Aragog and [m]ountain [t]rolls to Thestrals will cloak the castle with sinister images from the darker side of magic – even conjuring the visage of Lord Voldemort himself, until the Patronus [Charm] – one of the most famous, difficult and powerful [D]efense [Against] the Dark Arts charms in the wizarding world – is cast.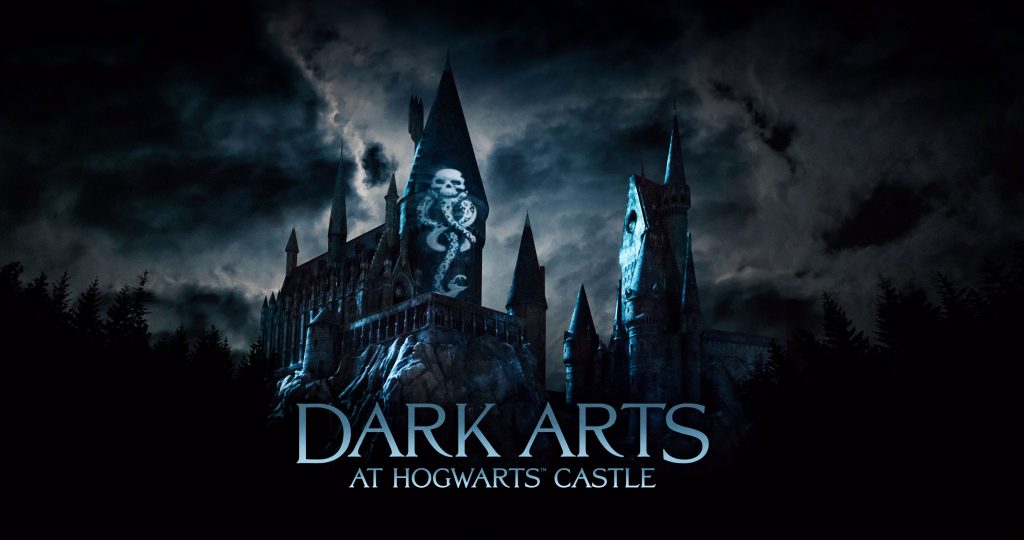 The light show will feature a new musical arrangement – based on John Williams' original music – conducted by William Ross and recorded by the London Symphony Orchestra.
This incredible experience will take place at Universal Studios Hollywood April 13–28 and then again May 25–27. The dates for the show at Universal Orlando have yet to be announced but will take place "later this year."
How incredible does this show sound? We can't wait to check it out!