Get a Sneak Peek of the "Dark Arts at Hogwarts Castle" Light Show!
We previously learned about the "Dark Arts at Hogwarts Castle" light show coming to the Wizarding Worlds at Universal Orlando Resort and Universal Studios Hollywood. The event will be "a mesmerizing pageantry of light, music and special effects" and will include dark creatures and villains from the wizarding world.
The light show is coming to Universal Studios Hollywood April 13–28 and then again May 25–27. It will appear at Universal Orlando Resort later this year with the date still to be announced.
Now, Universal has announced a special premiere event at Universal Studios Hollywood. This first-look event, taking place April 11 and 12, will give fans a sneak peek of the light show and access to the Wizarding World after it is closed.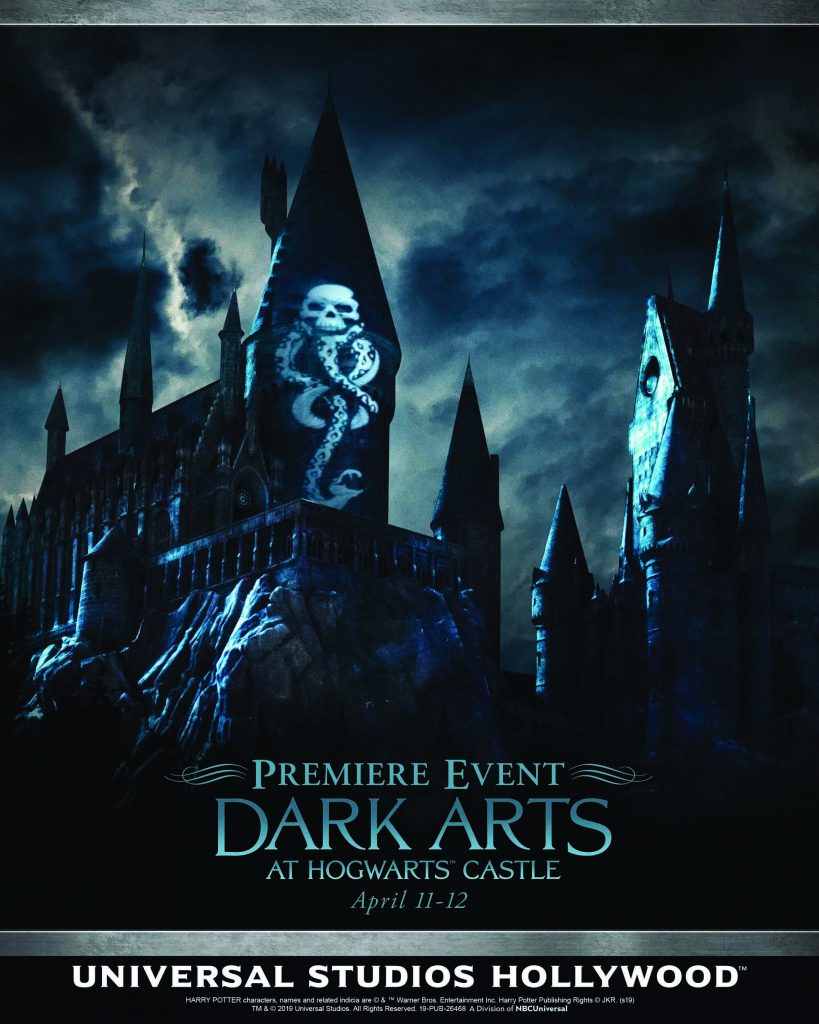 On April 11 and 12, fans will have the chance to see the "Dark Arts at Hogwarts Castle" light show, explore the Wizarding World, and snack on a catered feast of treats. Universal has also announced that a new wand will be released at this event, with attendees having the chance to add this wand to their collections before anyone else.
Tickets for this exclusive event will definitely sell out, so if you're near Universal Studios Hollywood and want to attend, be sure to grab your tickets here as soon as possible!
Those of us planning to attend the light show at Universal Orlando Resort are hoping this event will take place there as well. If you get the chance to attend this exclusive event, let us know how incredible the show is!