Meet the New Members of the Cast of "Cursed Child" London
Get your wands ready to welcome the Year 4 cast of the West End production of Harry Potter and the Cursed Child, who will be stepping onto the stage at the Palace Theatre in May.
New to the cast are Michelle Gayle (Hermione Granger), Rayxia Ojo (Rose Granger-Weasley), and Dominic Short (Albus Potter). They will be joining Jamie Ballard (Harry Potter), Susie Trayling (Ginny Potter), Thomas Aldridge (Ron Weasley), James Howard (Draco Malfoy), and Jonathon Case (Scorpius Malfoy), all of whom are continuing in their roles.
The new additions to the cast will form part of the staggering 42-member company (pictured below), who will have their first performance on May 22.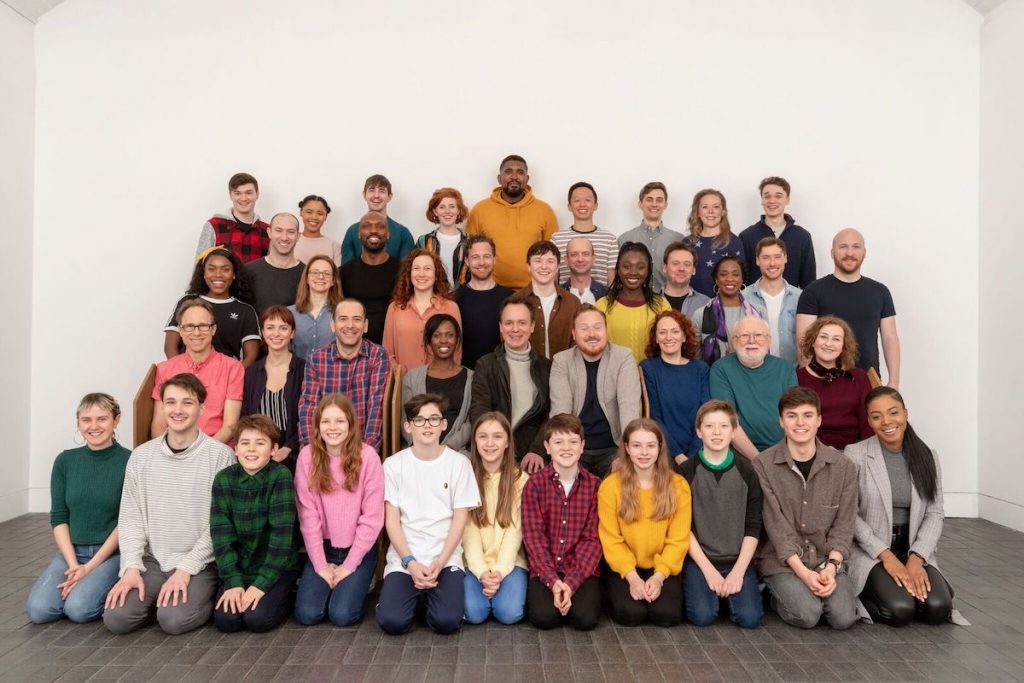 Speaking about the new cast members, UK associate director Pip Minnithorpe revealed that he is excited to see what they will bring to the characters.
We have lots of exciting new actors coming into the company, and all of those actors will bring a fresh take on the characters that we know and love.
Michelle Gayle, who is taking on the role of Hermione Granger, has also spoken about what it means to be playing such a well-loved character.
It's such an honor to join the cast. And daunting. It's a massive responsibility.
Watch the video below to see what else Gayle, and other members of the cast, had to say about the fourth year of Cursed Child.
If you would like to see the fourth-year cast in action, a new wave of tickets for the West End production will be released on April 2. Tickets will be available to purchase for performances up to January 19, 2020, with tickets priced from just £15 per part. Tickets can be purchased from the official Harry Potter and the Cursed Child website.