First Look at Hagrid's Motorbike Adventure's Blast-Ended Skrewts!
We are only about two months away from the opening of the new ride at Universal Orlando Resort. Hagrid's Magical Creatures Motorbike Adventure looks like it's going to be a treat for parkgoers and is promised to be an immersive experience. We can't wait to try it out, but for now, we will settle with learning what will be featured in the ride!
This week, Universal Orlando revealed some of the magical creatures guests will encounter during the "highly themed, immersive coaster experience."
Over the past week, we've learned that Fluffy, Cornish pixies, Devil's Snare, and centaurs will be featured on the new ride.
These reveals have been thrilling, but today we are in for a treat. For the first time ever, the Blast-Ended Skrewt will be brought to life! These creatures, which Hagrid introduced to our heroes during their fourth year, were bred by Hagrid himself, so it is very fitting that they would be included in his ride.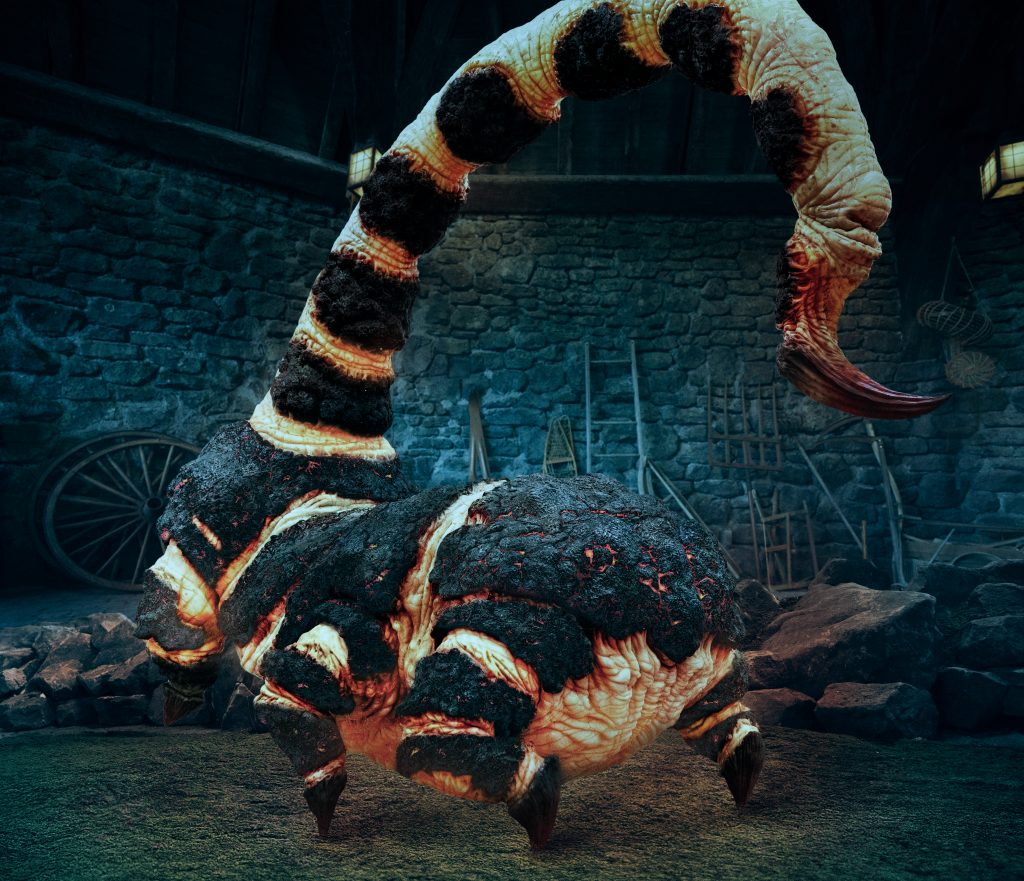 The Skrewt is a cross between a manticore and a Fire Crab. It's unclear what happened to the Skrewt that was placed into the maze at the end of the Triwizard Tournament, but it seems this one was placed in the Forbidden Forest to scare riders.
Hagrid's Magical Creatures Motorbike Adventure opens on June 13. We can't wait to see these incredible creatures in person!