See the First Stills Released for the New McFarlane Figurines
Since McFarlane Toys received its license to start creating new Harry Potter figurines, much of its plans have been kept shrouded in secrecy, with only a tease of the silhouettes of the figurines being released back in April, until now. Finally, it's been revealed exactly what fans are in store for with the release of images of the first wave of figurines!
In this first lineup, five fan-favorite characters are on offer: Harry, Ron, Hermione, Voldemort, and Buckbeak. In addition, each of the human figures is joined by a special animal companion, which, in the cases of Harry, Ron, and Hermione, takes the form of their Patronus.
First off is Harry himself, pictured in the very clothes in which he defeats Voldemort. Each figurine, aside from Buckbeak, who is modeled after his sole movie appearance in Harry Potter and the Prisoner of Azkaban, has been depicted based on their Harry Potter and the Deathly Hallows – Part 2 appearances, in particular, in the clothes they were wearing at the Battle of Hogwarts.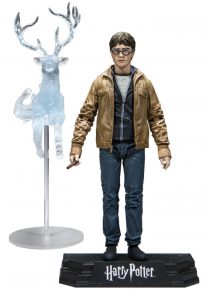 Next to be featured is Hermione, who showcases the incredible detail incorporated into each figure and the new digital face-coloring process McFarlane has started to use.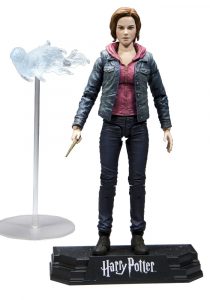 As you can see on Ron, each figurine has 22 points of articulation, including at the knees and elbows, allowing owners to contort them into different positions on their stands.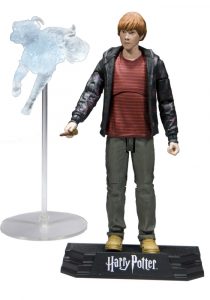 Voldemort is the only human figurine not to be depicted with a Patronus. Instead, he is joined by his favorite pet snake, Nagini, who is depicted bearing her fangs menacingly.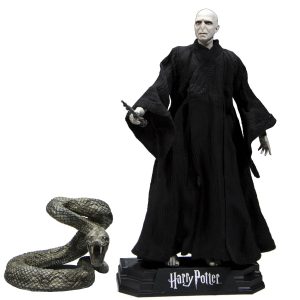 Buckbeak, the only animal figurine to be featured in the first wave, doesn't have an animal companion but instead is depicted by himself with a flying stand.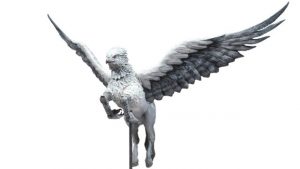 As is classic across McFarlane figurines, each one will stand at 7 inches, making them perfect for any collector. They will also come with an illustrated backdrop that can be added to the stand to help truly show them off.
Each figurine will cost around $21.99 and should be available to buy in July, so be sure to keep an eye on its website for when they go live!
Which figurine are you most excited to snap up? Let us know in the comments below!