"Harry Potter" Casts a Spell on UK 50 Most-Read Books List
The Harry Potter series is continuing to work its magic on readers in the United Kingdom.
Just two weeks ago, Amazon UK reported that all seven Harry Potter books had made the top ten most-read list. Now, the Daily Mail has reported that all seven titles are featured in the list of the top 50 most-read books in the UK, with the first six books in the series making the top ten.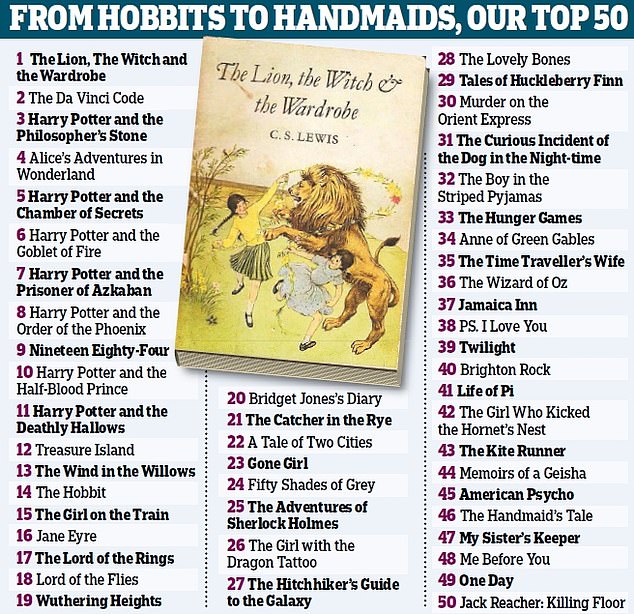 Harry Potter and the Philosopher's Stone was the highest-placing Potter book, sitting in third place behind Dan Brown's The Da Vinci Code and the UK's most-read title, C.S. Lewis's The Lion, The Witch and The Wardrobe.
Harry Potter and the Deathly Hallows was the only book in the series to not make the top ten, but it did come close in 11th place. The same survey saw J.K. Rowling voted the country's top author, with 26% of the vote.
Interestingly, The Da Vinci Code and Nineteen Eighty-Four by George Orwell were the only adult fiction books to be featured in the top ten, showing the continuing influence of children's literature on the UK reading landscape.
Philosopher's Stone also made an appearance on the British Library's 2017/18 50 most-borrowed list. This list looks at the borrowing rates of book titles from public libraries across the UK and found that Philosopher's Stone was the 24th-most-borrowed title across the UK. The first book in the series was also included in the top 20 list for London, the East of England, and Scotland.
What do you think about the UK's most-read books? Have read any of the other titles on the list?