New Epic Universe Rumors Could Mean Magical Things for Universal Orlando Resort
Rumors have been running wild since Universal Orlando Resort announced its newest park, Epic Universe. This new park will be built on some 800+ acres of land on Universal property near the International Drive tourist district. To understand just how much land that is, one acre equals about 16 tennis courts or about one American football field. That is a LOT of land for Universal to work with to create lots of new rides and entertainment areas!
While the concept art for the new land has been released, Universal has yet to confirm any specific details regarding what lands or areas are going to be in the newest park addition. However, the theme park enthusiasts at Orlando ParkStop have been speculating on potential additions to the Wizarding World of Harry Potter.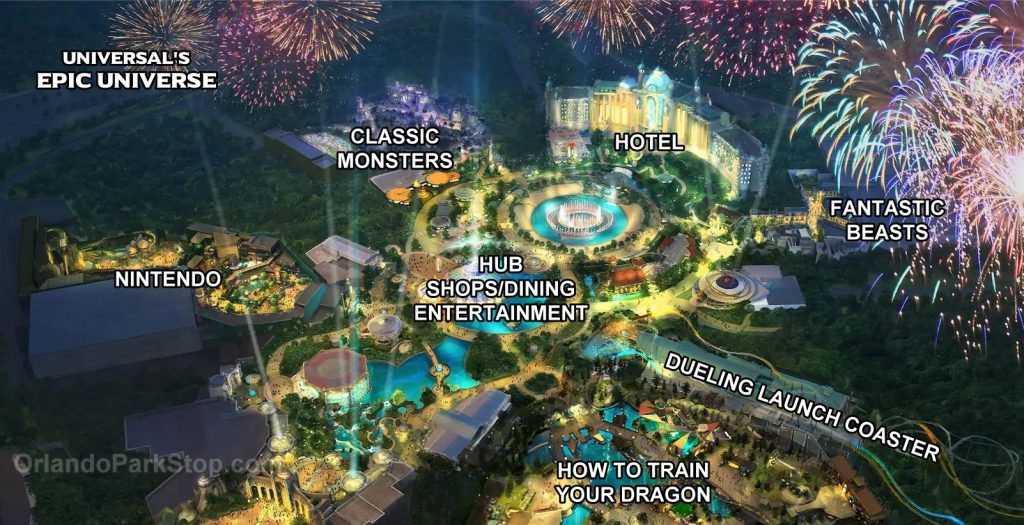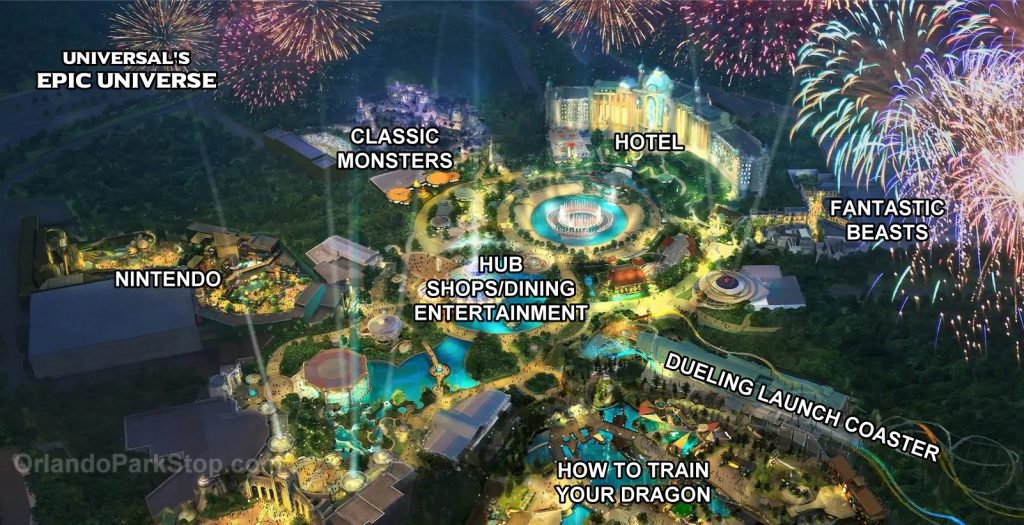 Every witch and wizard is hoping that Universal Orlando Resort will build a Fantastic Beasts and Where to Find Them area in its new park. Lots of rumors are expanding on the idea that this section will be themed around the streets of Paris in the 1920s as we saw in the second film, Fantastic Beasts: The Crimes of Grindelwald. This would be an entirely new experience since Diagon Alley is themed around London and Universal already has areas of New York in Universal Studios Florida. From the concept art of the land, it looks like this specific section would be almost entirely indoors, once you go past the Parisian street fronts. This would make it entirely possible to create a gigantic internal Ministry of Magic section in this part of the park. Regardless of what it could be, there look to be two ride buildings in this area.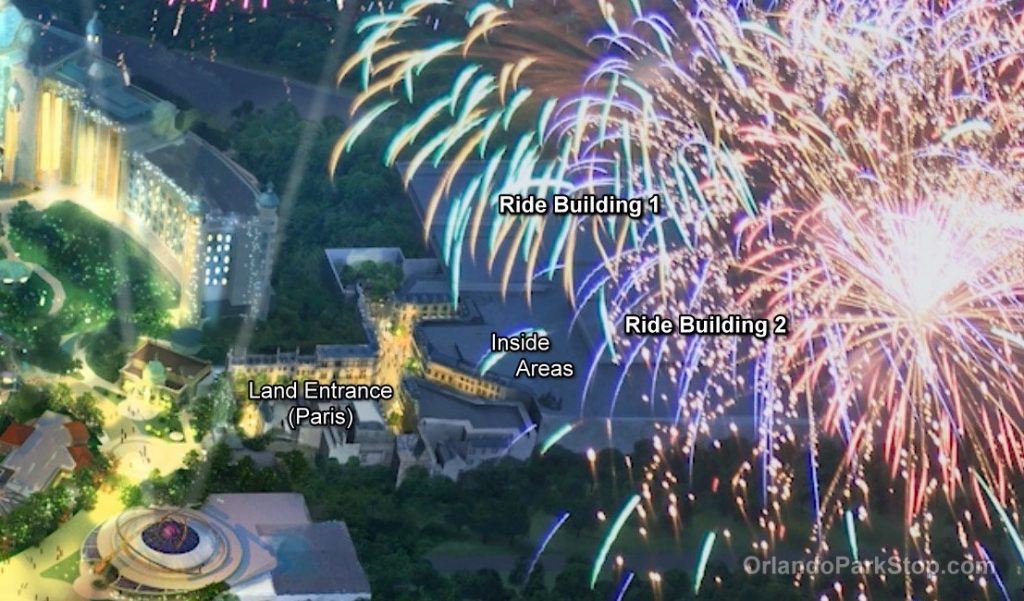 Now on to the actual ride patents that Universal has filed recently! This is where the rumors get tricky. It's like trying to read hieroglyphs or possibly ancient runes and not having Hermione there to give us all the answers. This first set of patents looks to be some coaster ride with an enclosed portion that lifts away, meaning riders would be traveling in a small "room," and that "room" would be able to slip away or be removed while riders would continue on their way. Orlando ParkStop believes this could be Universal utilizing the Floo Network idea that is commonly used in the Harry Potter series. This would be interesting because we could see the ride vehicle going into the "room," which would actually be a large fireplace, and then the fireplace would be removed and the riders would be in a new location or would be actually experiencing traveling through the Floo Network.
How could Universal build a new park and not have some sort of Fantastic Beasts ride? This patent looks to be some sort of tower ride that could possibly incorporate the escape of Grindelwald with his Thestral-drawn carriage. From the look of the patent, riders would be in some sort of ride car and the ride car would be able to tilt and move while being raised and lowered. This issue with this ride would be that it would need to incorporate some type of virtual reality or a very large screen to keep the ride entirely immersive.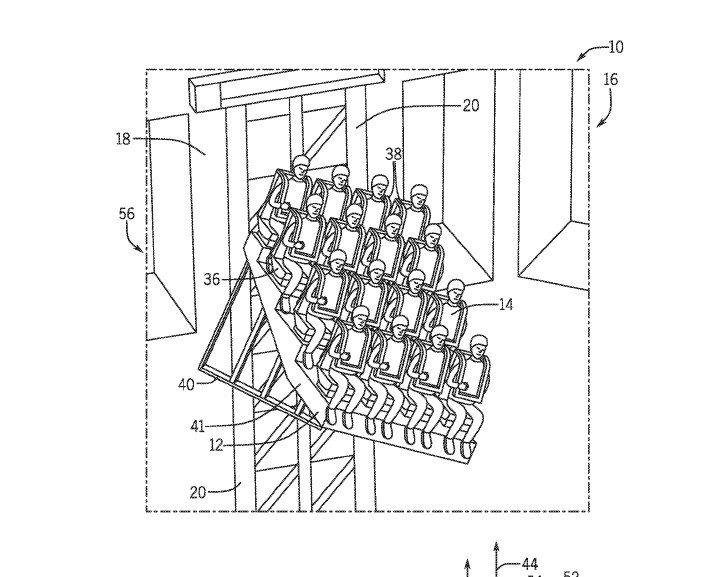 Now all of these are just rumors from the patents that Universal has recently filed, and we aren't even sure these patents will be used in any part of the park, let alone the possible new part of the Wizarding World. Whatever Universal comes up with, we just know it will knock our socks off (and we will be sure to pick those socks up and give them to any house-elf wanting to be set free)!