Daniel Radcliffe's "Guns Akimbo" Debuts at TIFF 2019
It's been a week since the opening of the Toronto International Film Festival, and we've seen some pretty notable celebrities from the movie industry. Daniel Radcliffe and Samara Weaving were in attendance at the festival for the debut of their new film, Guns Akimbo. The movie is about a mild-mannered video game developer, Miles, who gets roped into an illegal fight to the death competition, which is then live-streamed to the public. Samara Weaving plays Nix, another competitor in the deadly tournament, who becomes one of Miles's many challenges as he tries to survive. Apart from the other players attempting to kill him, Miles must maneuver through the tournament with guns surgically attached to his hands. 
Dan and Samara spoke at length about the movie in several interviews. When Dan was asked about what drew him to the part of Miles, he mentioned that he was intrigued by the character's difficulty with the surgically attached guns.
When I got to about page 10 of the script, and there was this scene where my character, Miles, with his new gun attachment hands, has to work out and try to go to the bathroom. That was the moment that I was like, 'You're fully exploring the premise, I'm in!'
Intriguing, indeed. Dan added to his comments about Guns Akimbo during an interview with Deadline, saying he was very drawn to the extreme ideas from Jason Lei Howden, who wrote and directed the film.
I think this is a film really born out of Jason's love of '80s action movies. […] Insane action and violence, but directed in this swanky, pop-art way. It reminded me a lot of making Swiss Army Man and Horns.
During red carpet interviews, the costars let viewers in on some more details about each of their respective characters.
Guns Akimbo TIFF Premiere: Daniel Radcliffe, Samara Weaving & more on their bizarre new film
In addition to the burning questions surrounding Guns Akimbo, rumors of Dan playing the new Wolverine resurfaced. For several years now, Dan has avoided returning to major motion pictures and sticking to his love of independent, quirky films. His most recent big-screen appearance, Playmobil: The Movie, has been Dan's biggest mainstream film since his departure from the wizarding world. He explained again why he won't be taking on the role of Wolverine, or any other mainstream projects, while he was at TIFF.
I made a joke about it…I think somebody was like, 'Do you want to play Wolverine' and I made a joke — which I thought was so clearly a joke — because I was like, 'Yeah, I would play Wolverine if he's just been shrunk in a hot wash.' That was what I thought was clearly, 'I am joking about being a tiny miniaturized Wolverine,' but the [I]nternet really took it and ran with it. It was like, 'He's confirmed he's doing it,' but no, that's not what happened.
We've accepted the fact that Dan will probably never play the giant, rugged antihero of the Marvel universe. However, he says he loves superhero movies and would be up for the idea of becoming the next Spider-Man. But don't get too excited just yet! Dan would like the world to know that, while he thinks he fits the persona for the spider hero, there is no need for another actor to take on the role.
We've had many very effective Spider-Mans, and I don't think we need another one. That would have been the [superhero] I was right for because, you know, I'm English, and most of the Spider-Mans are.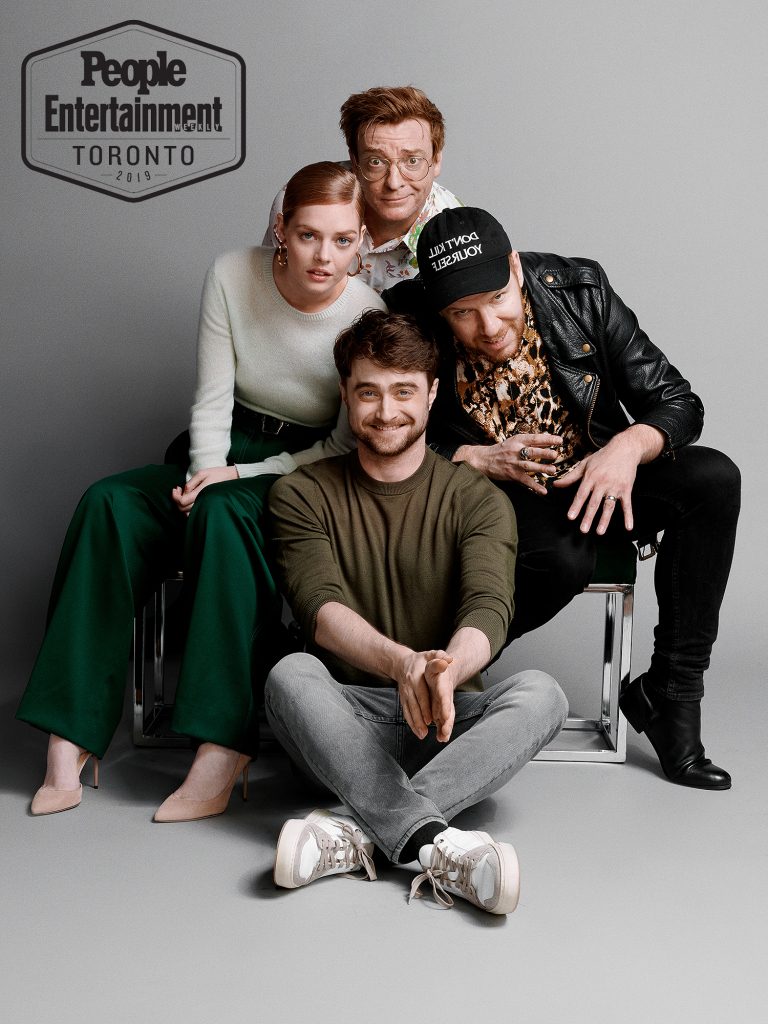 When Dan wasn't walking the carpet or being asked questions about Guns Akimbo, he got a chance to visit with a costar from his Harry Potter days, Gary Oldman (Sirius Black). Pictures of the two seeing each other during the festival had the Internet in a nostalgic tizzy. And in all honesty, we liked seeing the duo together again as well.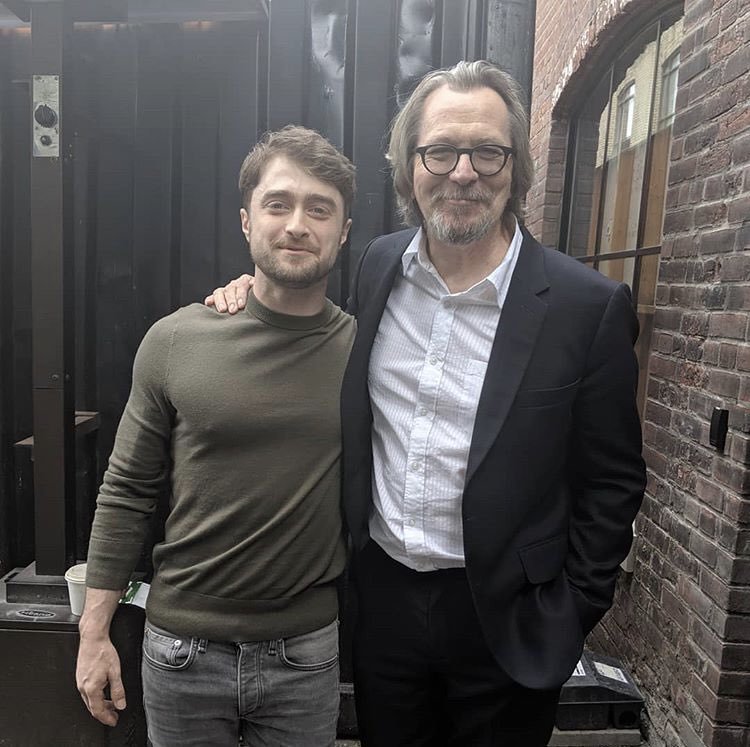 This year's Toronto International Film Festival seems to have gone off without a hitch! At least for Dan and the rest of the cast of Guns Akimbo. The movie still doesn't have a set release date aside from the debut at the festival, but with all the action and intensity, this is one of Dan's films you probably don't want to miss.