First Look at Rupert Grint in Upcoming Apple TV+ Show "Servant"
Earlier this year, it was announced that Rupert Grint was set to star in the upcoming Apple TV+ show Servant. While a lot about the series is still tightly under wraps, Entertainment Weekly has revealed the first look at the show.
The newly revealed image features Grint as the mysterious Julian Pearce and Toby Kebbel (Dawn of the Planet of the Apes, Fantastic Four) as Sean Turner, one half of a parenting duo who has hired a young nanny to help take care of their newborn child. Both characters are standing in a nursery, looking worriedly into a baby's crib.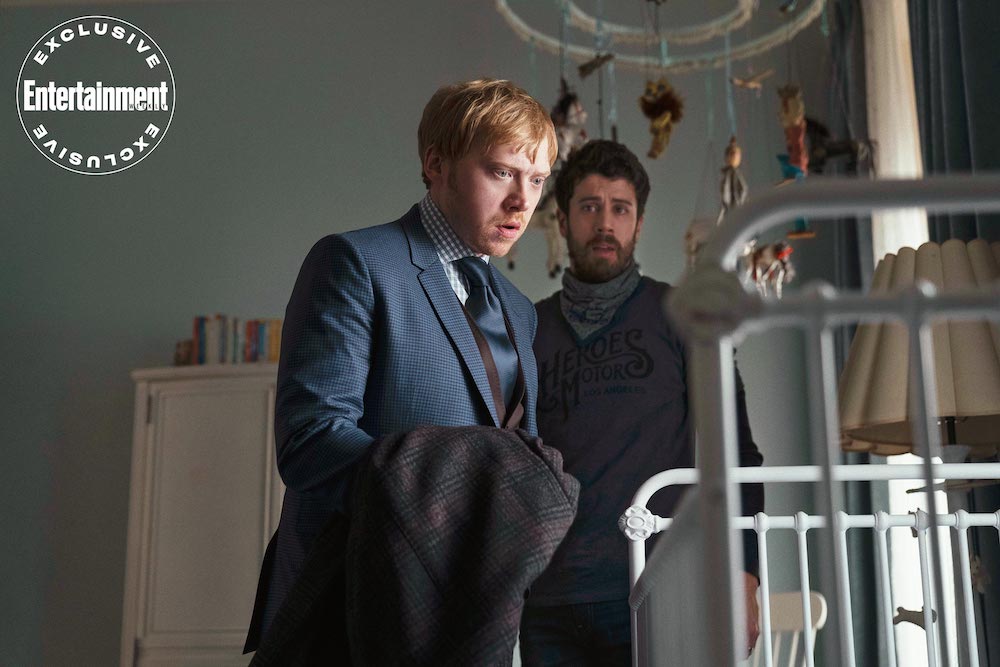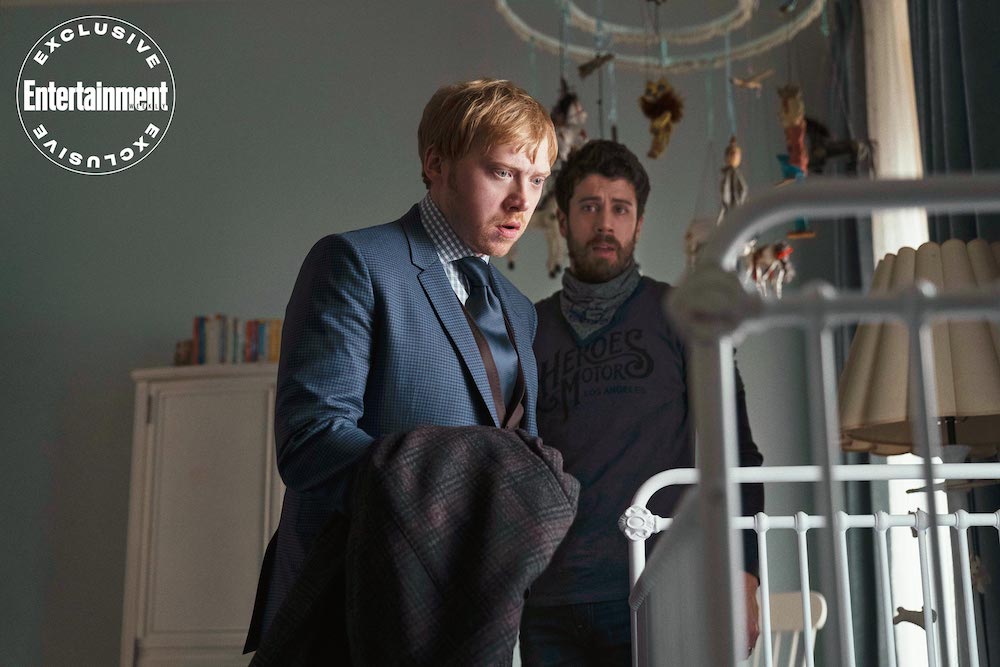 Servant is a psychological thriller about parenting that follows Sean and Dorothy Turner (played by Lauren Ambrose from Where the Wild Things Are), their young nanny (played by Nell Tiger Free, Game of Thrones' Myrcella Baratheon), and Grint's character, Julian Pearce. Slowly, the Turners start to realize that something isn't quite right.
Little else is known about Servant, although executive producer M. Night Shyamalan has revealed that the show is set in one location, which he feels is "the perfect setting for paranoia." Shyamalan also spoke highly of Grint, who, he called "a truly gifted actor" and indicated that the core cast of four actors has helped create an"almost playlike show."
There is no release date yet for the ten-episode series, but it is expected that Servant will hit screens sometime in December.
What do you think of Rupert Grint's newest role? Do you have any ideas on how his character of Julian Pearce will feature in the series?