Merch Madness: Bake a Cake, Redecorate Your Room, and Find Your New Style
Your weekend plans are all set! This week's Merch Madness is going to have you buying everything you need for a magical stay-at-home weekend.
Williams Sonoma's Harry Potter Collection
Create all your favorite treats with the Williams Sonoma line of baking tools. Whatever you could possibly need, Williams Sonoma probably has it. Cookie cutters, spatulas, aprons, and even a Hedwig cookie jar (for the cookies you just made, of course) are all part of the line. When you need to take your lunch to work or school, you can take it in a brightly colored lunchbox with your House crest on it. Baking sets are also available for kids. Prices for products range from $14.95 to $109.95 and are ready for purchase on the Williams Sonoma website.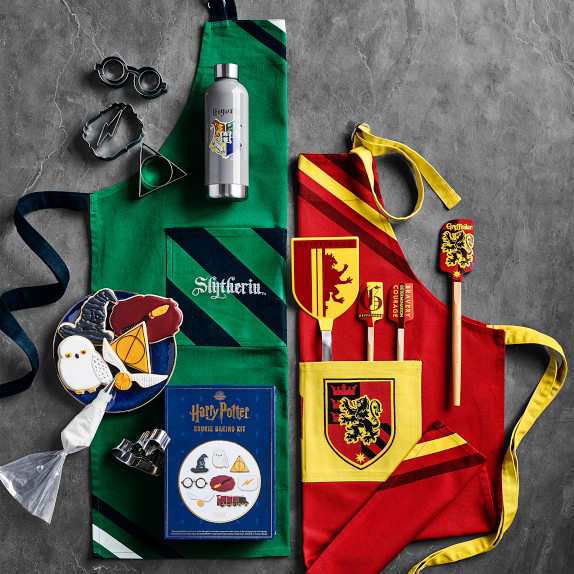 B&M Releases Daily Prophet Wallpaper
Cover your walls with Harry's face and have no regrets about it. B&M just posted new wallpapers on its Instagram. One of the papers looks like a clipping from the Daily Prophet with Harry's face from when he was the Ministry's "Undesirable No. 1." If the Daily Prophet is too flashy for you, you can always opt for the wallpaper with a collage of the Hogwarts Houses.
aden + anais Releases a New Line of Baby Swaddles
Swaddle muslins are all the rage when it comes to making your babies comfy. aden + anais is bringing back its line of Harry Potter swaddlers. Since it's a muslin fabric, it's super soft. But the best part of all is the print design. Tiny little owls, stars, and snitches are all over the blankets. Once your baby is all snuggled in and down for the night, they will thank you and you can get some good sleep, too. Prices go from $17.95 for a single blanket to $174.95 for an oversized blanket.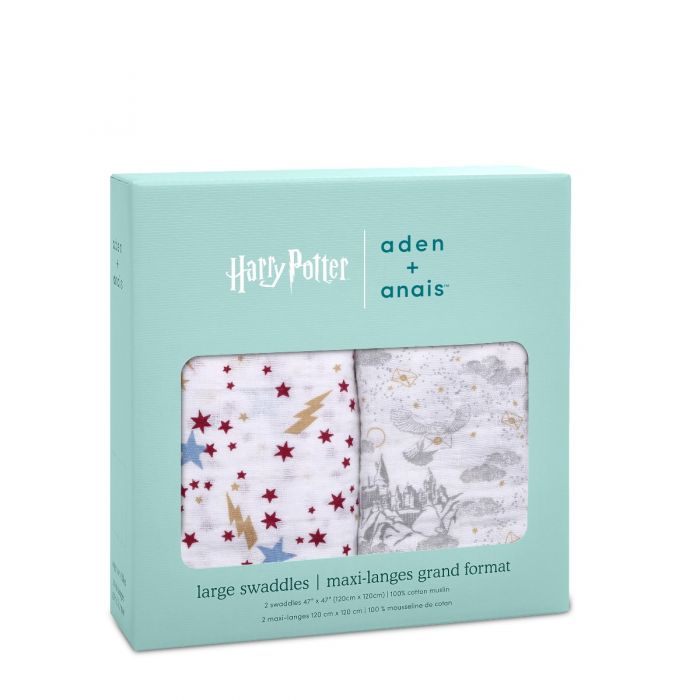 Tote Bags from Out of Print
If you've ever had to carry more than one book (which everyone always does when it comes to carrying all seven Harry Potter books) then a tote bag is essential. These totes bags, from Out of Print, come printed with the covers of the American editions of all seven books. Each one is made of 100% cotton canvas and measures 15 x 17 inches. According to Pop Insider, the proceeds from your purchase will "go to funding literacy programs and book donations for communities in need."  Each tote costs $20, and they are all available for purchase on the Out of Print website.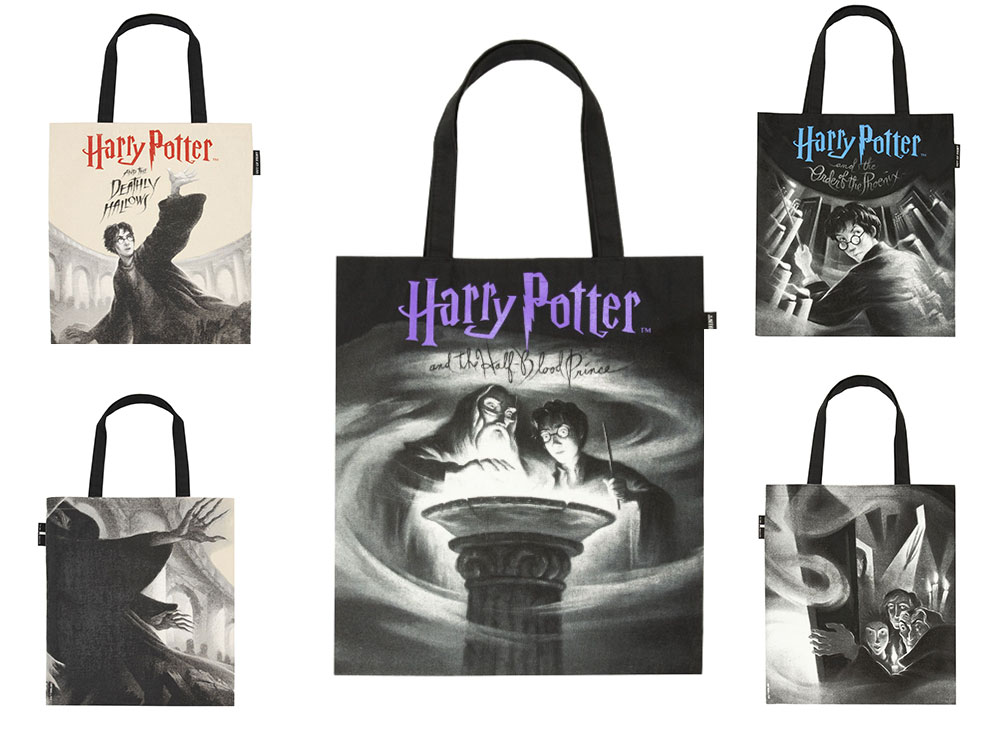 Only the Best Harry Potter Shirts for the Best Fans
There's almost nothing better in this world than a comfy T-shirt and relaxing with a good book (preferably Harry Potter, obviously). This set of tees is so cute and definitely one of a kind. Pick one that features your House, the Whomping Willow, or a book cover and you won't be disappointed.