Wotcher, Tonks and Fleur! Funko Unveils Emerald City Comic Con Pop! Exclusives
Funko spent the day Tuesday inspiring fandoms everywhere to start opening savings accounts and booking plane tickets to Seattle, Washington.
The manufacturer of pop culture collectibles released its 2020 Emerald City Comic Con exclusives in small doses throughout the day (likely knowing that if everything was released at once, our heads would explode), and Harry Potter Pop! enthusiasts will be tickled purple with this year's additions to the family: Nymphadora Tonks and Fleur Delacour!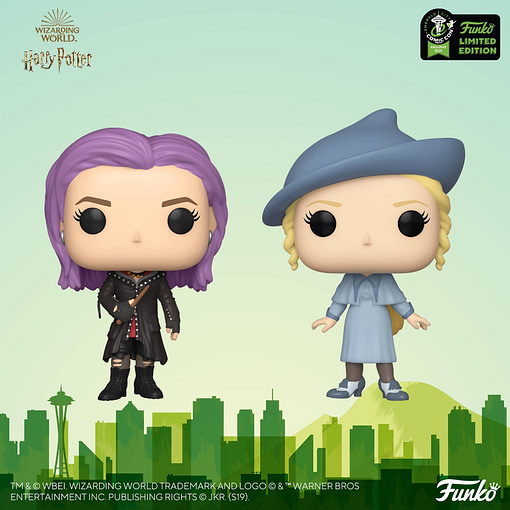 Tonks in particular has long topped the wish lists of many Potter Pop! collectors, and she doesn't disappoint. Rocking the purple hair the character sported when introduced in Harry Potter and the Order of the Phoenix by Natalia Tena, Tonks is also fully decked out in her rebel-with-a-cause attire. Her long, black, studded jacket, her ripped stockings, her boots, her fingerless gloves, and even her jewelry are all faithfully represented as she brandishes her wand, ever the constantly vigilant Auror.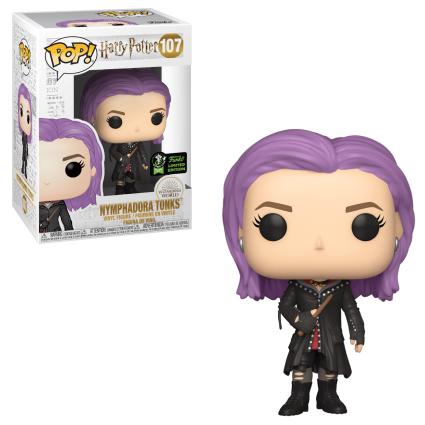 Fleur, meanwhile, is basically the anti-Tonks, the picture of prim perfection in her Beauxbatons Academy of Magic uniform. Fleur is also just as she was when we first met her – and actress Clémence Poésy – in Harry Potter and the Goblet of Fire, from her sky-blue silk dress to her trademark hat. Her long, golden hair hangs in a ponytail down the length of her back and frames her face in ringlets.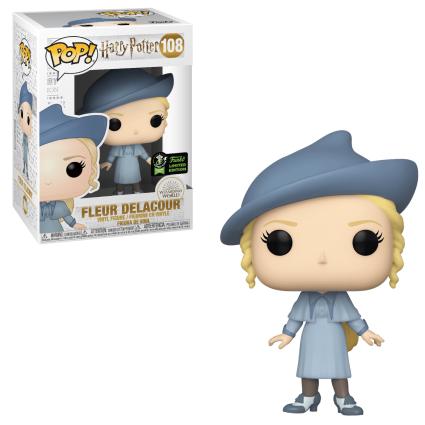 This year's Emerald City Comic Con is scheduled for March 12–15 at the Washington State Convention Center in Seattle and quite appropriately, features Tena as one of its many celebrity guests! Tickets are still on sale, but if you can't make it to the event (or through the mob at the Funko booth), don't give up hope of obtaining these exclusive Pop!s. Last year's ECCC exclusives went on sale – albeit in limited quantities – at select retailers, so we'll keep you posted on that!
How excited are you about these new figures? What other characters would you like to see become Pop!s? Let us know in the comments!