Handcrafting Hogwarts: When Dedication, Creativity, and a Love for "Harry Potter" Meet
Fan art is one of the best parts of any fandom. In the wizarding world community, there is no shortage of it.
Meet Marina Gasparini from West Palm Beach, Florida, who built the ultimate replica of the Hogwarts Castle and grounds.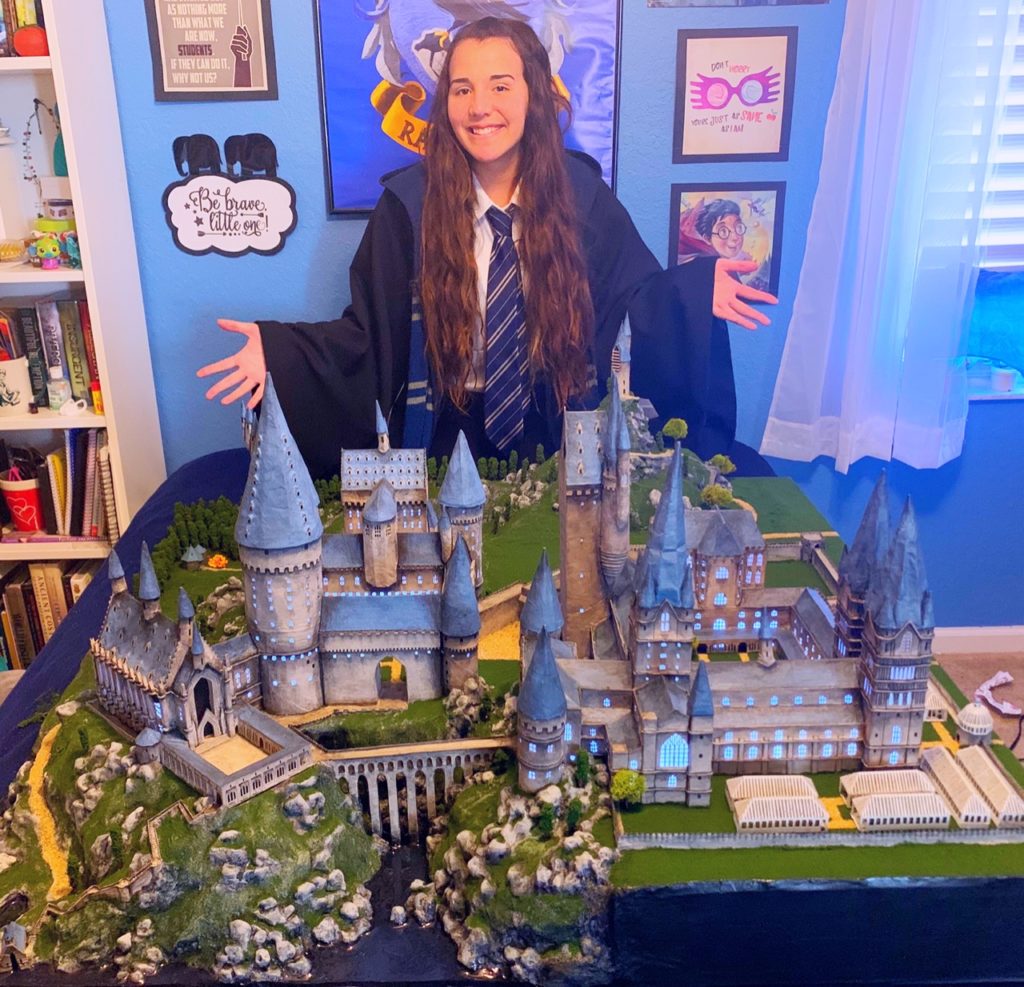 Gasparini, originally from Brazil, moved to West Palm Beach when she was 15 years old. She says moving to a new place made it difficult to make friends, so she began reading the Harry Potter books. Since then, she's even been Sorted into her favorite House, Ravenclaw.
When she decided to build a replica of the castle, she found inspiration in other models of buildings, especially after having "lived in a big city growing up." Not only that, but she enjoys the model towns that are often showcased during Christmastime. The set she built measures about 44 inches across. Gasparini explained that it used to be bigger, but for the sake of space, she had to make some sacrifices.
I had to make sure it fit, so I couldn't include the Quidditch pitch.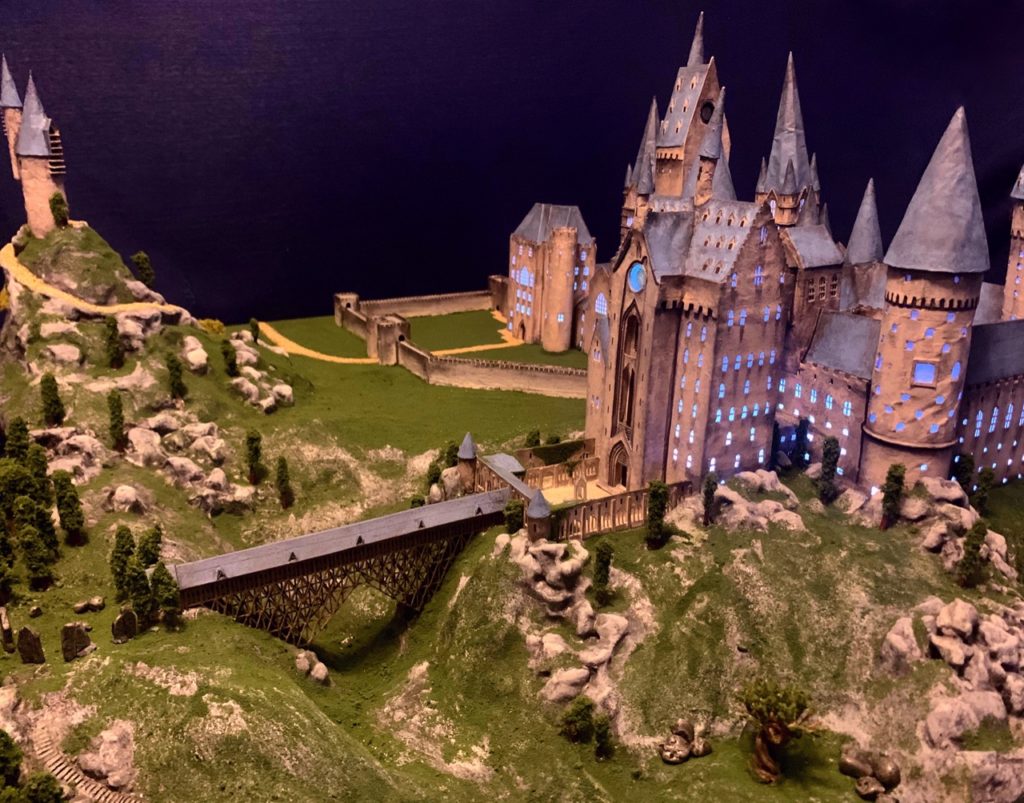 The entire replica is made from a variety of things that Gasparini was able to find.
The castle is mostly cereal boxes. The round towers are round paper towel rolls.
The more detailed parts of the castle and grounds are made from pieces of wood and toothpicks. She says she was able to form the terrain using clay and papier-mâché. For accuracy, she spent time looking through photos and models when she went to Warner Bros. Studio Tour London – The Making of Harry Potter.
The hardest part, Marina states, "was the painting because the shading is difficult" and getting the details on the buildings themselves. But the easiest part was the greenery found around the grounds.
As an extra feature, she decided to add lights to all the buildings and rooms of the castle.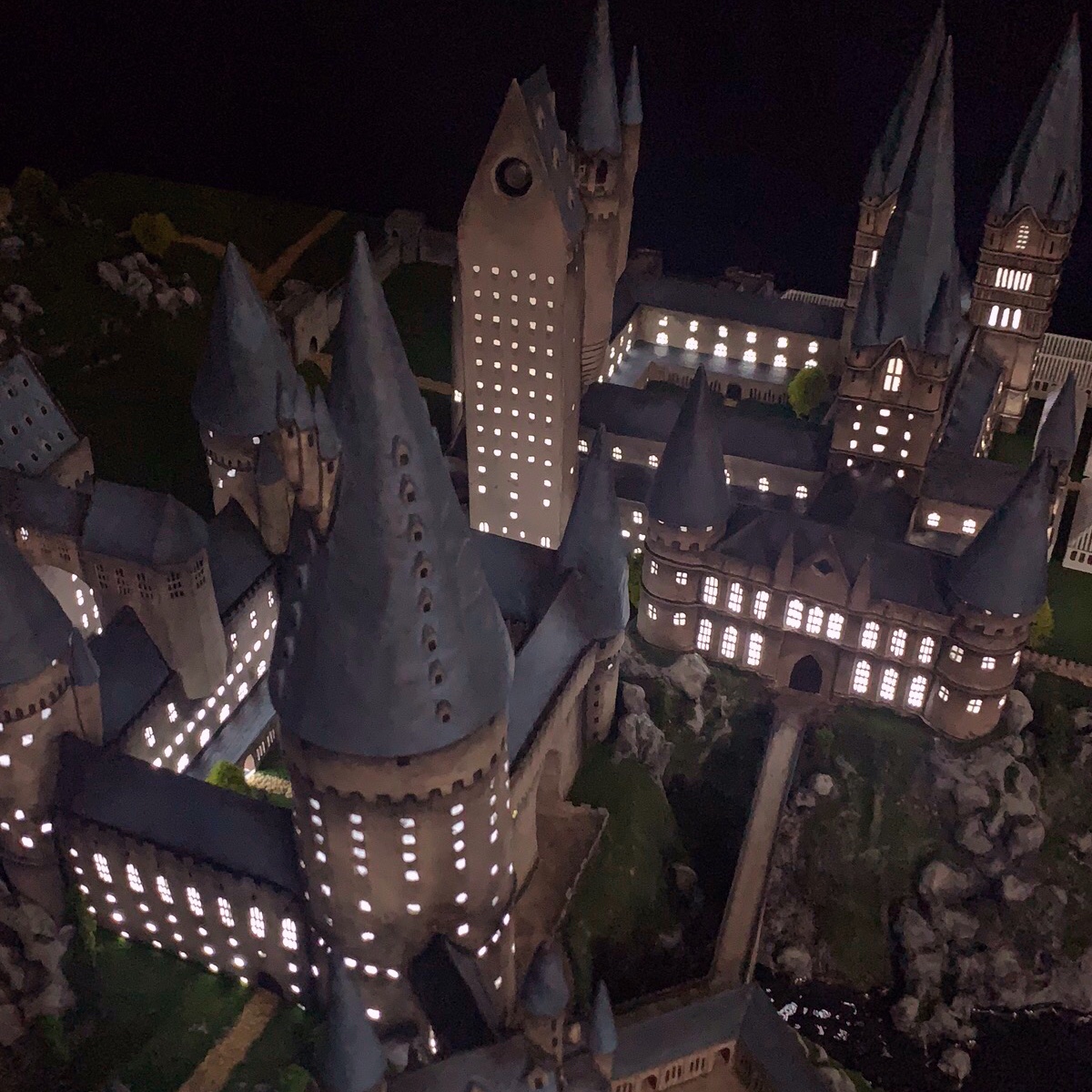 Gasparini explained, "They're Christmas lights coming up from holes in the bottom" of the floor. It's really coming to life now!
She also talked about what her favorite part of the replica was:
The bridge and the stone circle because the bridge is the part of [Harry Potter and the Prisoner of Azkaban] where Lupin and Harry talk about Harry's mom.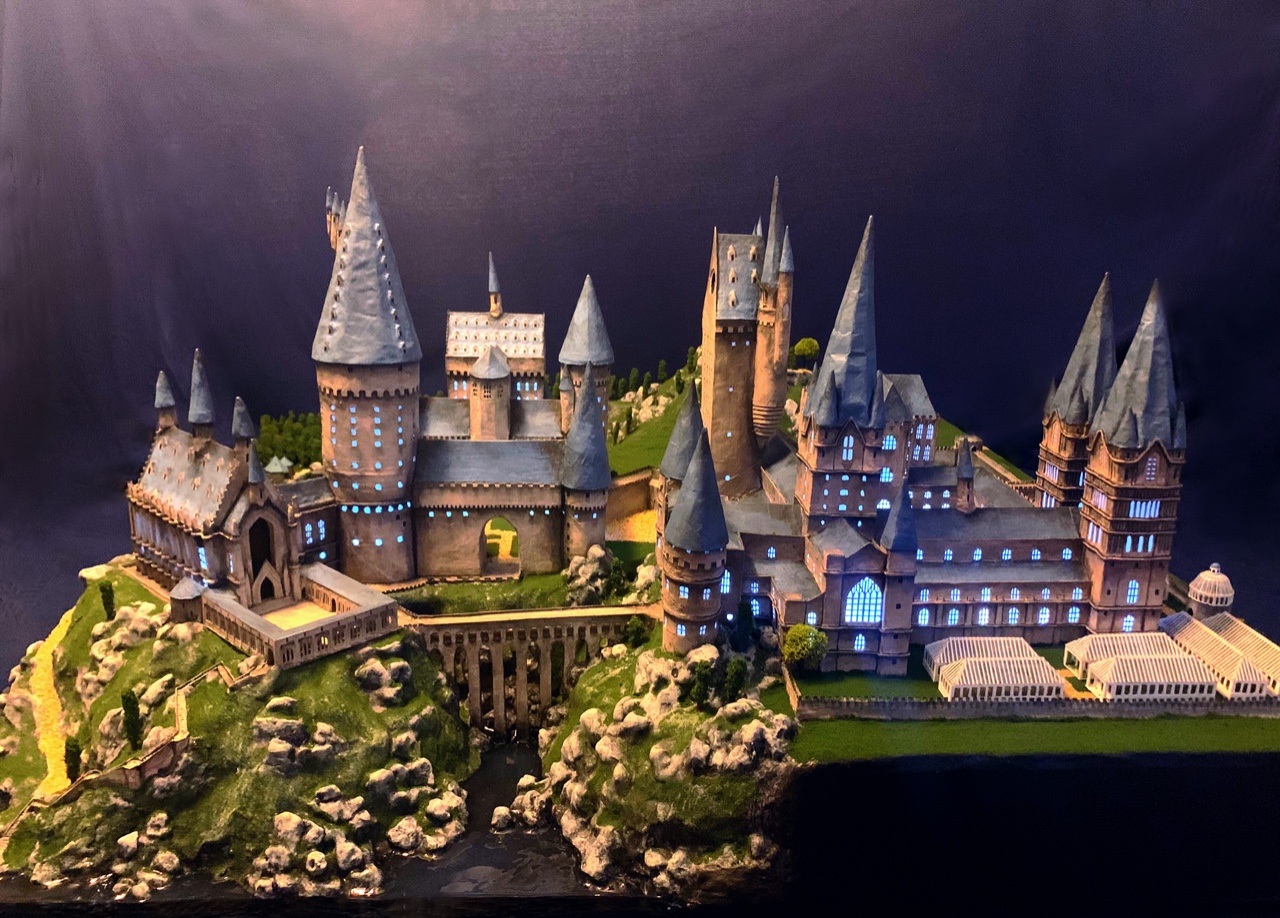 The whole project took Gasparini about five years to complete. There were times when she wasn't able to continue because "life got in the way." But since she finished the replica, she's very happy with the way it turned out. When asked if she has plans to create more models, she said she would like to build replicas of old castles found throughout Europe.
We'd like to extend a very special thank you to Marina Gasparini for submitting her replica of the Hogwarts Castle to MuggleNet. If you have anything you would like to submit, please email us at submissions@staff.mugglenet.com.