"The Unofficial Harry Potter Character Compendium" Is MuggleNet's First Book in over a Decade! Get Yours Now!
Which book was Harold Dingle mentioned in? Do you remember who Ivor Dillonsby is? If not – or if you're looking for additional information about these one-off characters and more – allow us to introduce The Unofficial Harry Potter Character Compendium. It's been over a decade since our last publication, but we are officially back in the book-writing business with our ultimate guide to who's who in the wizarding world.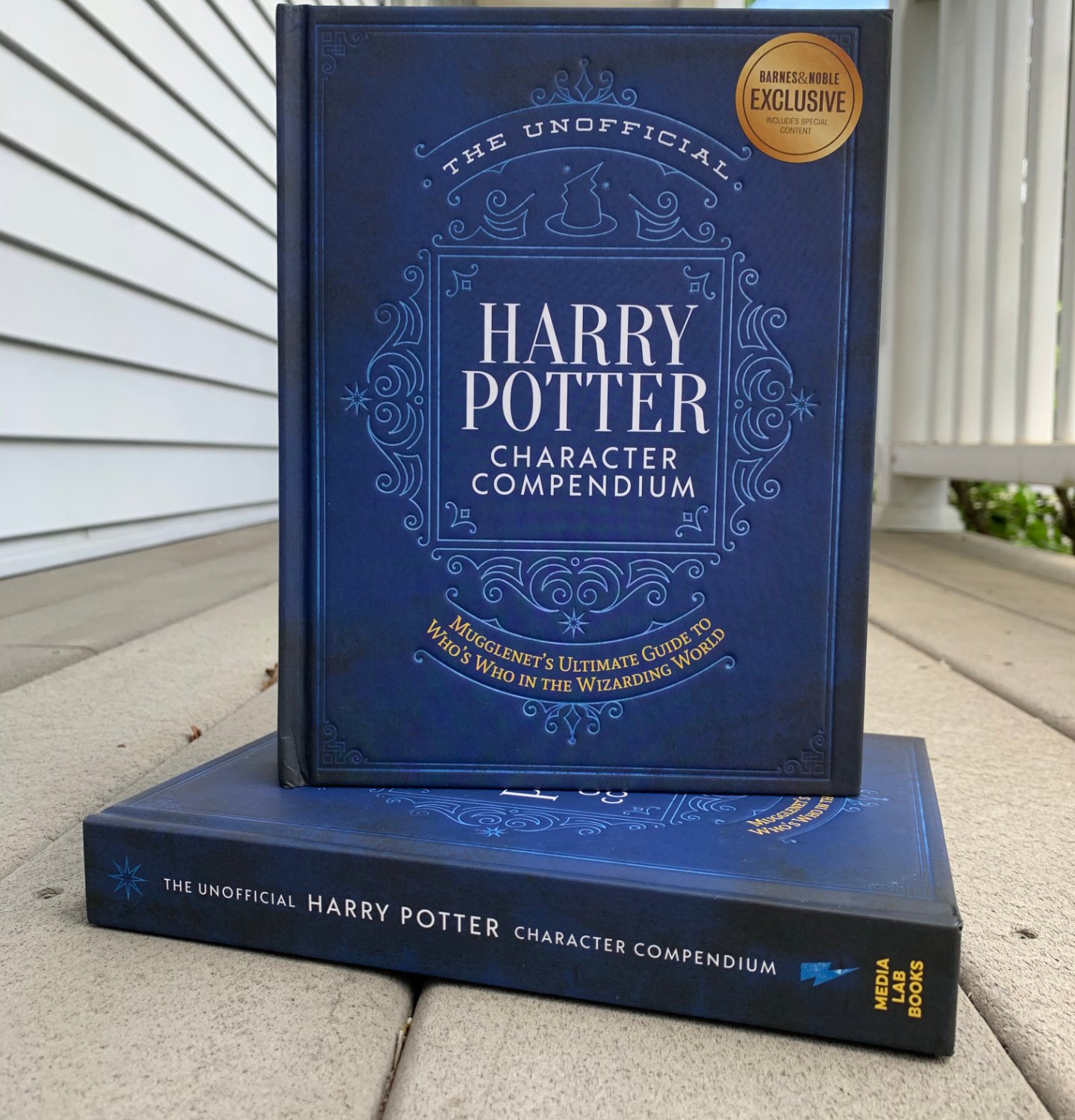 This book was written by MuggleNet staff members Sophia Jenkins, Chelsea Korynta, Catherine Lai, Marissa Osman, and Richa Venkatraman. Each author spent months conducting research on characters and writing detailed summaries of over 700 characters using the Harry Potter book series, the Hogwarts Library collection, the Fantastic Beasts film series, Harry Potter and the Cursed Child, and information originally released on Pottermore (now Wizarding World Digital).
Writing about characters like Credence Barebone and Nagini when we're only two movies into the Fantastic Beasts franchise stirred so much excitement within me! Who are they, really? What are they going to do throughout the Fantastic Beasts franchise to influence characters and plots we see played out in Harry Potter?" – Marissa
As the #1 Wizarding World Resource Since 1999, we're pretty knowledgeable when it comes to facts and trivia, but that doesn't mean we have nothing to learn. There's always an opportunity to think about something you're familiar with in a new way.
My favorite character I wrote about was Draco Malfoy, because it gave me a chance to see the events of the series through his point of view and made me realize he's actually a lot smarter than Harry gives him credit for (which then inspired me to write an article on this topic)." – Sophia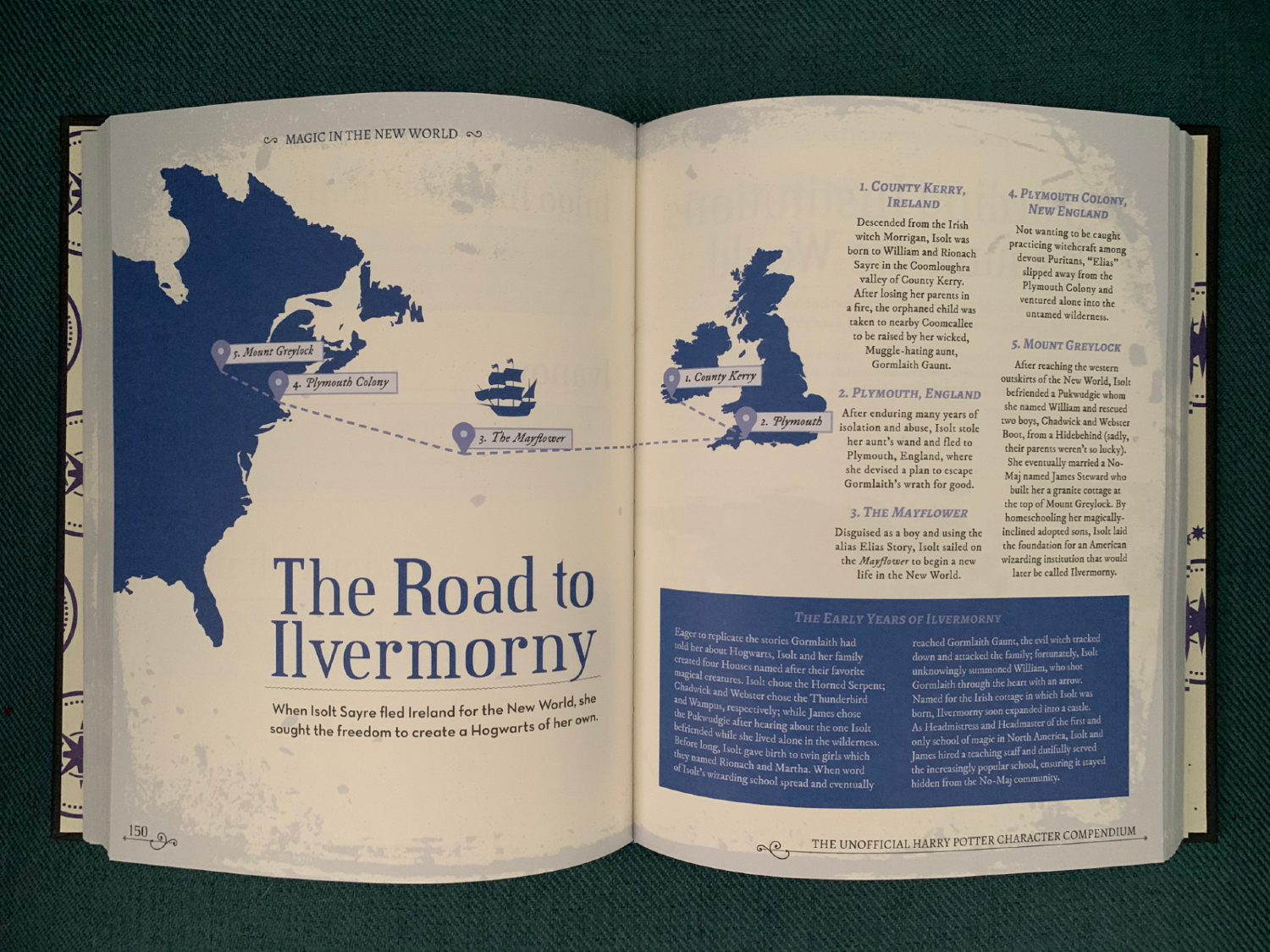 But there's even more to it than that! The Unofficial Harry Potter Character Compendium also boasts family trees, timelines, world maps marking important wizarding locations, and more, and some character entries include information such as a physical description, wizarding school, House, Patronus, wand, skills and achievements, and a magic fact.
My favorite [magic fact] was not written by me, but it's the Lockhart one: 'Albus Dumbledore hired Lockhart to expose him as a fraud because he personally knew two of the people whose accomplishments Lockhart had stolen.'" – Catherine
We also partnered with Barnes & Noble to produce 17 pages of additional content for an exclusive edition, including information on some of our favorite Harry Potter characters that don't appear in the books, a full spread on the Gryffindor Quidditch team, and individually penned essays on who the "real hero" of the Harry Potter series is, plus a handy timeline in pull-out poster form tracking the movement of the Deathly Hallows over the years.
My favorite part about writing this book was taking my work with me as I traveled. I didn't go anywhere super crazy cool, but I worked from some places that made the experience surreal and memorable. […] To be working on two different Potter projects in [New York City] was a total dream." – Chelsea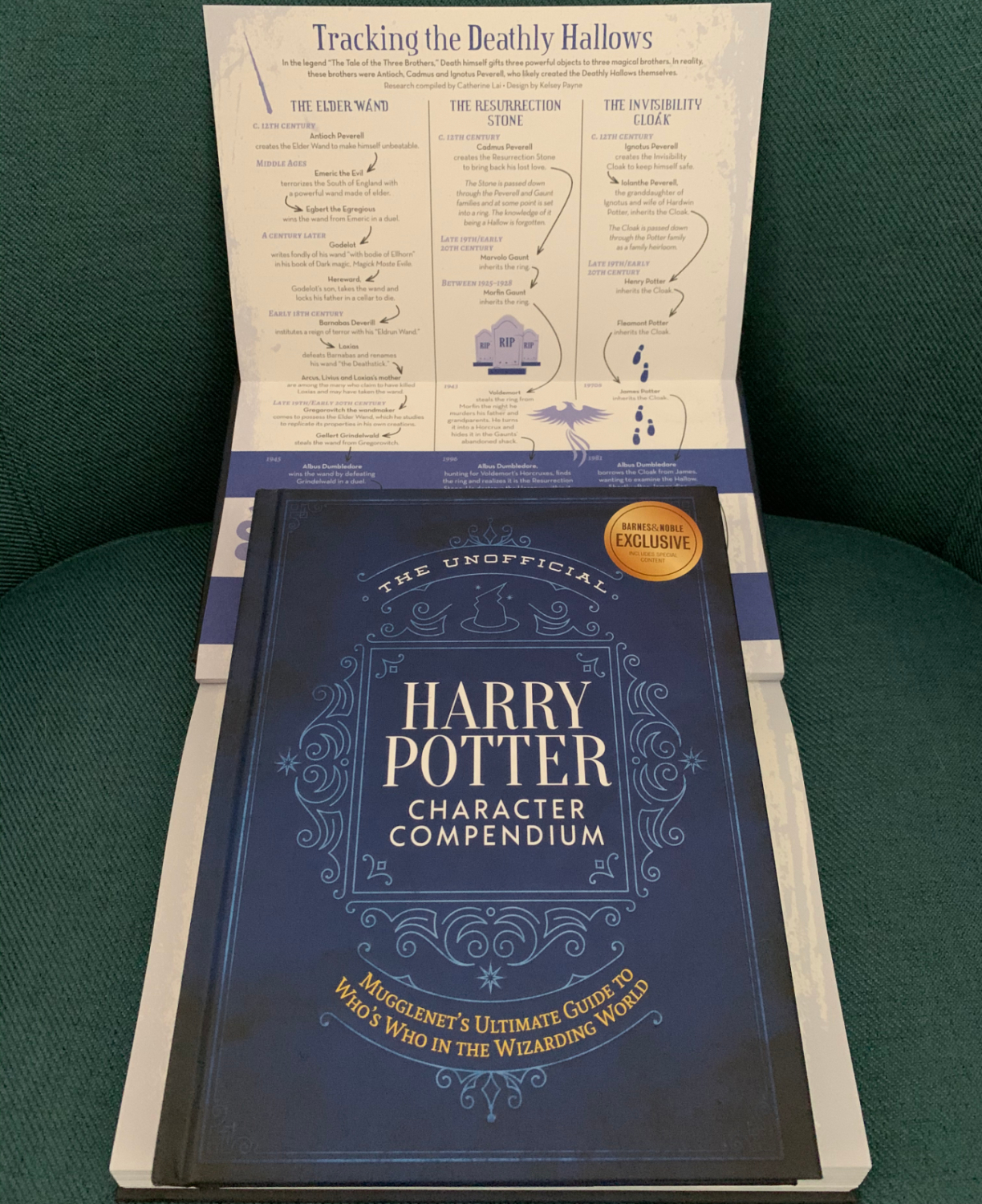 Our writers really enjoyed working on this project, and we're sure that fans will connect to it and enjoy reading it just as much.
My favorite thing about Harry Potter is the characters, so I loved getting to write about what makes them so special. I loved writing about Newt Scamander in particular; he's one of my favorite characters. I also enjoyed advocating for Neville as the true hero of the series. I think Neville represents all of us, the readers, who can be heroes in smaller but no less important ways." – Richa
You can purchase a copy of The Unofficial Harry Potter Compendium from your preferred retailer below:
Once you've done so, you can enter below for a chance to win a copy of the first book in the collection: The Unofficial Ultimate Harry Potter Spellbook. Like the Character Compendium, it is your comprehensive guide to every spell in the wizarding world, featuring charms, curses, hexes, jinxes, and spells from the Harry Potter books, films, and video games, as well as Harry Potter and the Cursed Child and Fantastic Beasts and Where to Find Them.
And if you enjoyed our book, please leave us a review!
Want more posts like this one? MuggleNet is 99% volunteer-run, and we need your help. With your monthly pledge of $1, you can interact with creators, suggest ideas for future posts, and enter exclusive swag giveaways!
Support us on Patreon