UPDATED: New Zealand Mint Launches "Harry Potter" Chibi Coins
New Zealand Mint is providing Harry Potter collectors with yet another reason to part with their Galleons with its new coin collection.
The collection of limited-edition chibi coins launched on Friday, and according to New Zealand Mint's website, the collection will contain three franchise subcollections: Harry Potter, Star Wars, and DC Comics.
As fans might expect, Harry is the first chibi coin from the Harry Potter collection to be revealed. The New Zealand $2 coin is shaped in the chibi style and shows Harry in his Hogwarts robes and Gryffindor scarf. The reverse side of the coin has been stamped with an effigy of Queen Elizabeth II, which confirms that the coin is legal tender.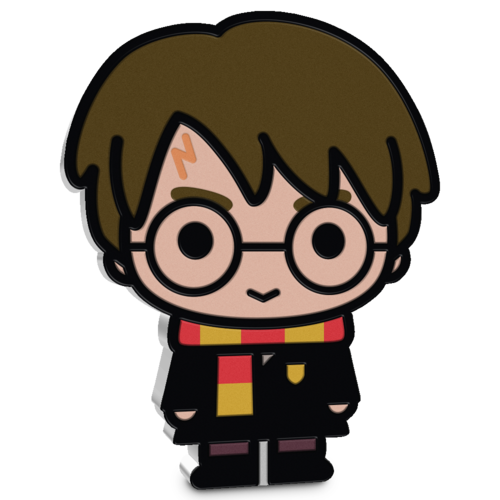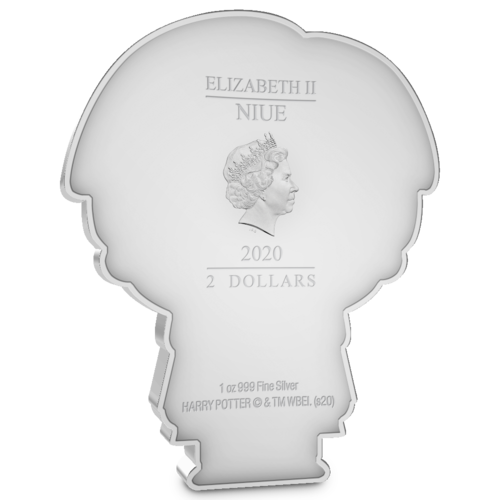 The coin is made of one ounce of pure silver and comes with a display box that has a certificate of authenticity printed on it and carries each coin's unique serial number. Only 2,000 Harry chibi coins have been minted, and each costs 95 USD.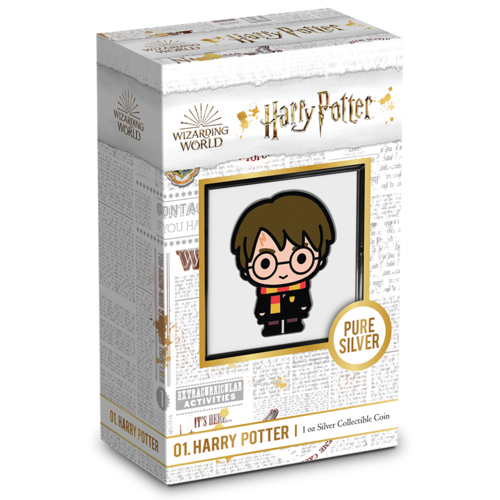 So far, the only other coin to be released from the wider chibi collection is the Dark Knight himself, Batman. However, New Zealand Mint's website lists 14 additional silhouettes of upcoming chibi coins. The "01" on the box of the Harry coin suggests that there are more Potter characters to be released, and we think we can spy the silhouettes of Dumbledore, Hagrid, Ron, and Hermione on the list of upcoming releases.
If our assumptions are correct, we can expect the following character chibi coins to be released on the dates below:
Hermione – September 4
Ron – October 13
Dumbledore – November
Hagrid – December
Check out the silhouettes, and let us know what you think about our guesses of the additional Potter characters that will be released.
Do you think you can spot any other Potter characters? What about characters from the other franchises?
—
UPDATE (August 12):
It's your last chance to get your hands on one of these special chibi coins! According to an email from New Zealand Mint, over 85% of the Harry Potter coins have been sold. We don't know for how long they'll remain in stock, so be sure to purchase yours while you can.