Escape from Gringotts with Upcoming Funko Pop! Release
There are many memorable moments from Harry Potter and the Deathly Hallows, but only one is so memorable that a theme park ride is centered around it. Soon, the infamous Gringotts robbery will also be captured in Funko form, with Funko Pop! Rides: Harry Potter – Harry, Hermione, & Ron Riding Gringotts Dragon.
Currently available for preorder, the Pop! shows Harry, Ron, and Hermione on the back of the Gringotts dragon in mid-escape from the wizarding bank. Thanks to the Thief's Downfall, the Polyjuice Potion has worn off, but Hermione is still dressed as Bellatrix Lestrange, which is a great detail of this Pop! Sadly, Ron can't be seen clearly in the preview images, but it can be assumed that, like Hermione, he is still dressed as his bank-robbing alias.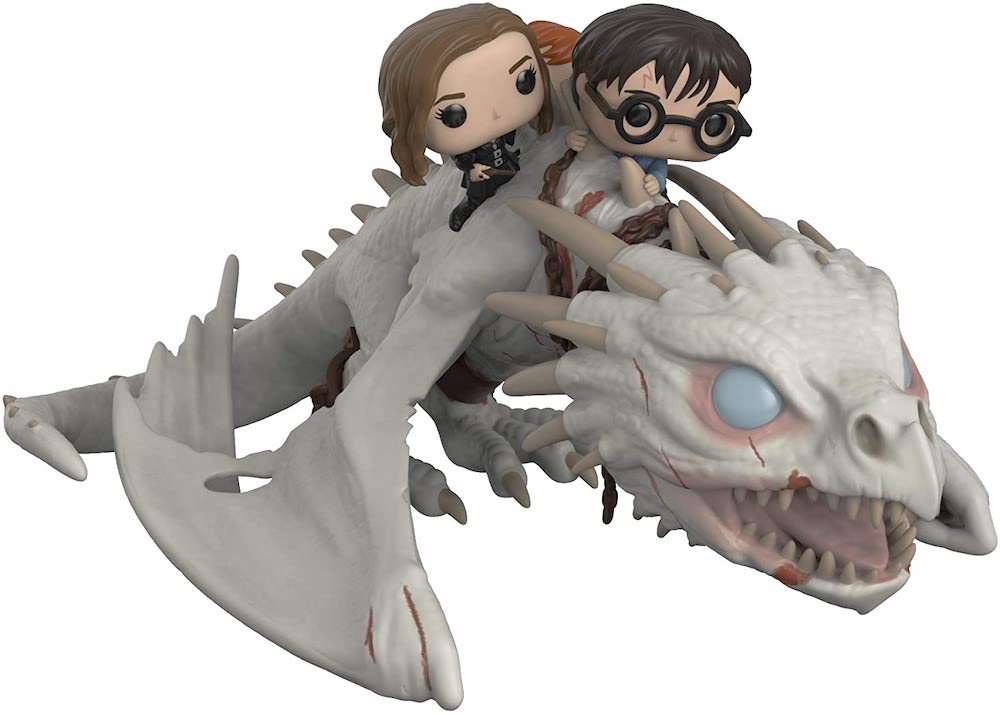 Standing at five inches tall and eight inches in length, Harry, Ron, and Hermione are Pocket Pop!-sized figures, but this doesn't mean less detail.
Other features of this figure are Hermione's wand drawn, presumably from just having released the dragon from its bonds, and Bellatrix's ring on Hermione's right hand. The full-size dragon figure is also very detailed, with cuts and damaged wings from its imprisonment.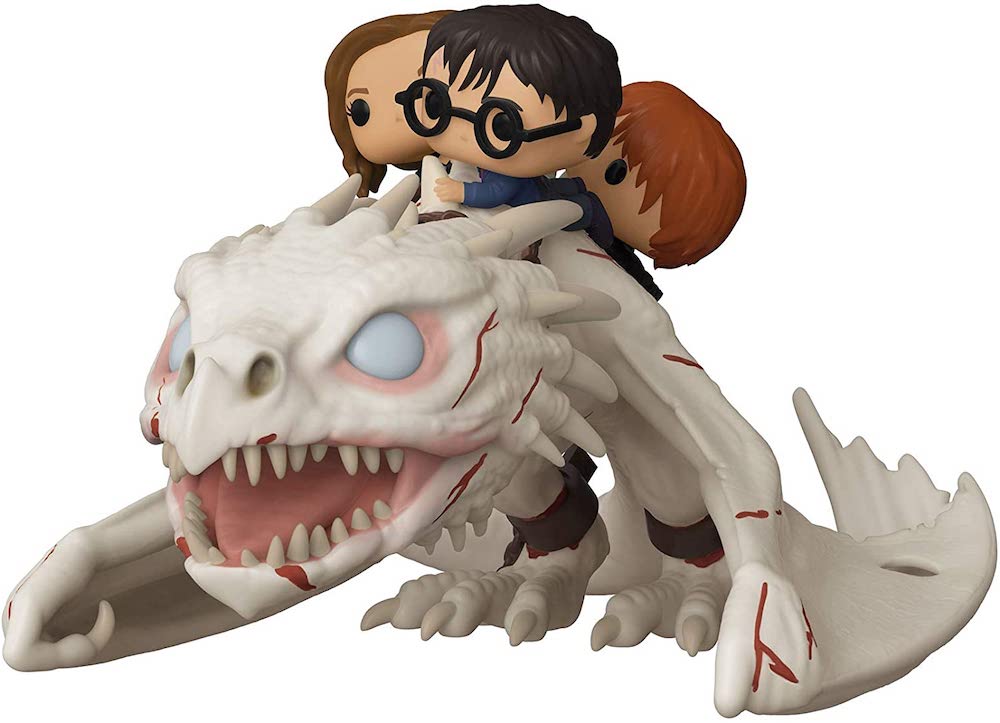 The current preorder price for the figure is $29.99, and it is expected to be released on November 15. Like all Funko Pop! figures, Harry, Hermione, & Ron Riding Gringotts Dragon comes in a window box display for collectors who like to display their Pop!s in the original packaging.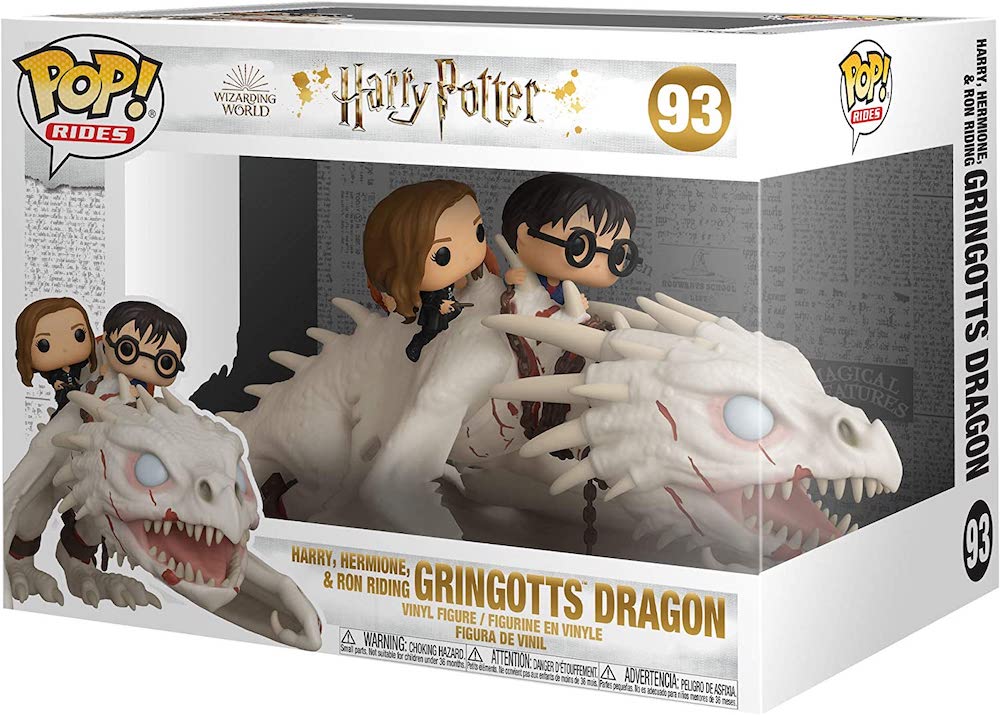 The Pop! is part of Funko's Pop! Rides series, which features characters from film and TV (and theme parks!) alongside their chosen transportation. Previous Potter Pop! Rides figures include the Hogwarts Express, which was available in three parts each with a Harry, Ron, or Hermione character Pop! and formed a complete train when the engines and carriages were connected.
Harry, Hermione, & Ron Riding Gringotts Dragon captures a pivotal moment from Deathly Hallows and will be an excellent addition to any collection. Will you be adding this Pop! figure to your collection?
Want more posts like this one? MuggleNet is 99% volunteer-run, and we need your help. With your monthly pledge of $1, you can interact with creators, suggest ideas for future posts, and enter exclusive swag giveaways!
Support us on Patreon