Albus Dumbledore Now on Three Collectible Coins from New Zealand Mint
Albus Dumbledore, one of the many beloved headmasters of Hogwarts, is now on the face of three new collectible coins from New Zealand Mint. If you have any love for Harry Potter or the procurement of rare and valuable collectibles, this is for you.
This isn't the first time that New Zealand Mint has released some very special items, and we certainly hope it isn't the last. Other coins from the company's Harry Potter collection include Hogwarts Castle and the Hogwarts crest.
Each new collectible is a little different from the last and comes in a couple of different sizes and metals. They also vary in price and availability.
The first is a 1 oz. silver coin. Dumbledore's likeness is on the front. Behind him is his trusty and loyal phoenix, Fawkes, with outstretched wings. It comes with a display box that will not only show off your new coin but also help keep it safe. It measures in at 40 mm in diameter. In case you don't know the measurements of coins off the top of your head, compare it to a United States 25¢ quarter, which measures at about 24 mm in diameter. The price for this collectible coin is $95. Only 5,000 of these are being minted, so it's probably best to grab yours before supplies run out.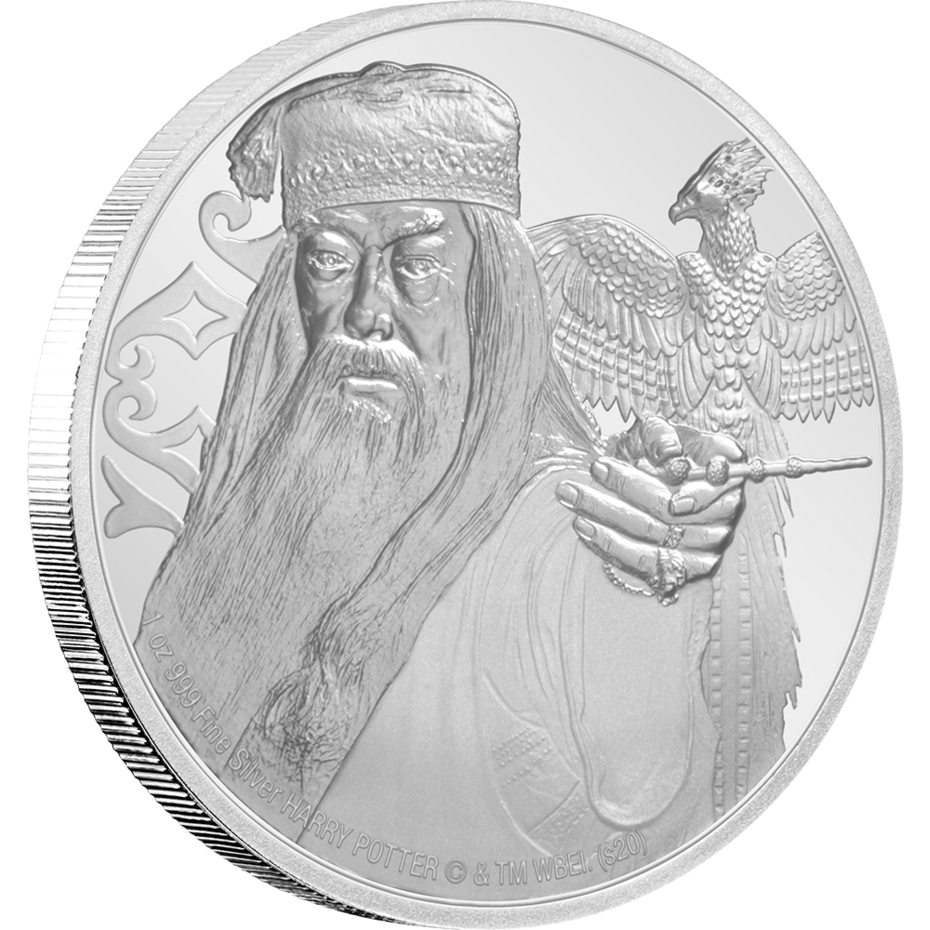 The second coin released by New Zealand Mint shows Dumbledore, similar to the silver coin, with his wand at the ready. However, this one does not feature the magical creature in the background. It's a ¼ oz. gold piece and measures 22 mm in diameter. The price for this coin comes in at a grand total of $750. It also comes with a display box. Only 500 of these particular gold coins are being minted.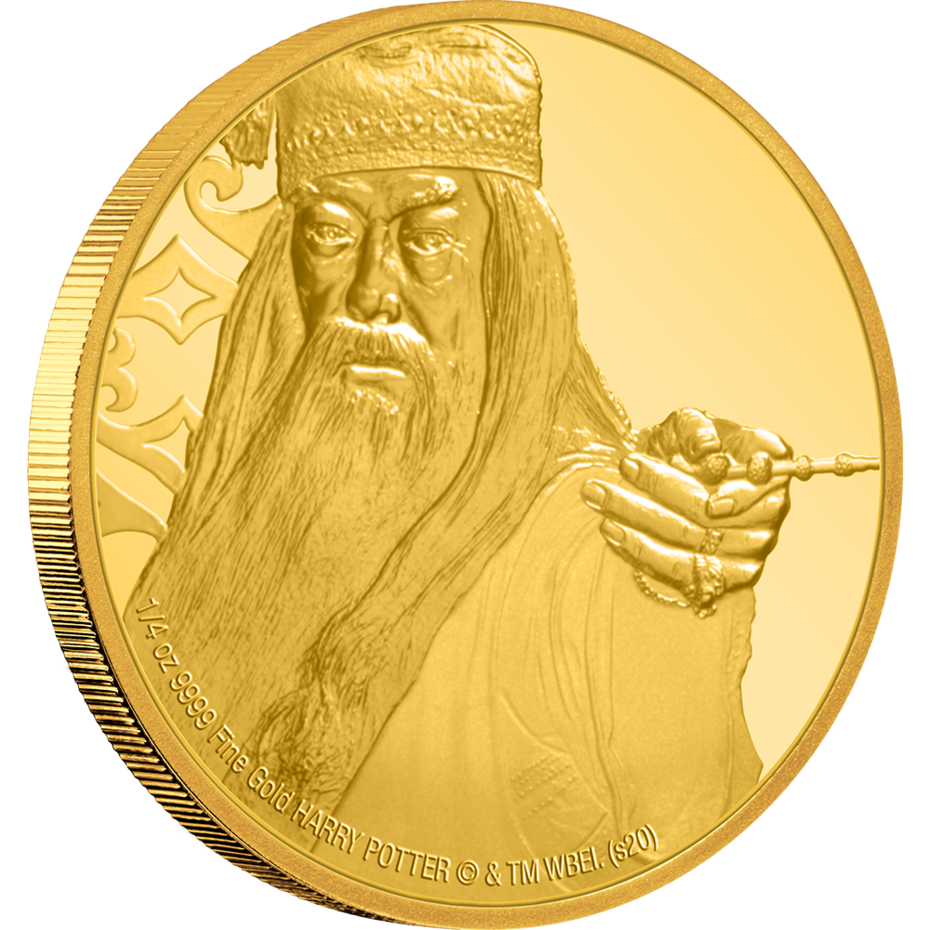 Finally, the third coin to feature the headmaster himself is a 1 oz. gold piece. This one has a diameter of 32 mm and shows Fawkes the phoenix behind Dumbledore. However, this one is wildly more expensive than the previous two at $2,900. On top of its price tag, New Zealand Mint is only creating 250 coins of this design.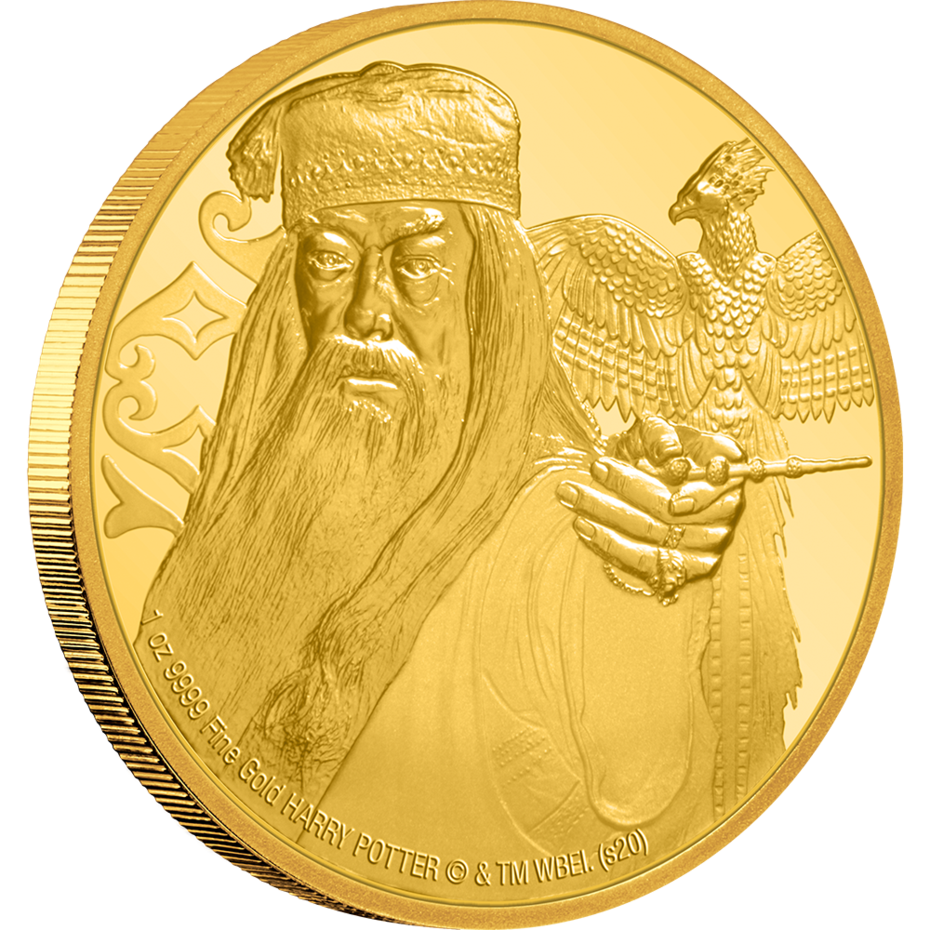 If you still aren't sure about purchasing one of these collectibles, perhaps an unboxing video from New Zealand Mint may sway you.
You may also be wondering if these particular coins are legal tender. As a matter of fact, yes! Each coin has one side designated for the design of choice, and on the other side is the effigy of Her Majesty Queen Elizabeth II. She is what makes the money legal spendable cash. However, since they can only be spent in the island nation of Niue, we suggest you purchase these to show to your friends instead of exchanging them for goods or services.
Each piece you purchase from New Zealand Mint comes with a certificate of authenticity and an individualized series number for the product.
Want more posts like this one? MuggleNet is 99% volunteer-run, and we need your help. With your monthly pledge of $1, you can interact with creators, suggest ideas for future posts, and enter exclusive swag giveaways!
Support us on Patreon